Your Austin Boating Accident Lawyers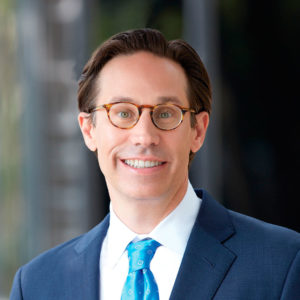 Texas has more landlocked lakes than any other state in the country. Getting out on a boat is a great way to enjoy all that the state has to offer. Unfortunately, a good time can be ruined when you run into an inexperienced or drunk boat operator. Accidents happen on Travis County lakes all the time. You might deserve financial compensation if you've been injured because someone wasn't being careful on the water.
Are you struggling with the physical and emotional trauma of an Austin boat accident? Contact the experienced personal injury attorneys at Lorenz & Lorenz, PLLC for help. Since 2001, we've been dedicated to helping boat accident victims assert their rights. We're the fiercest advocates for our injured clients. If you've gotten hurt in an Austin boat accident, we'll be there to fight for you, too.
Have you been injured in a boating accident in Austin, Texas? Our Austin boat accident lawyers will fight to make the person responsible for your injuries pay. Call our law firm today to schedule a free consultation and learn more.
Why Should I Hire an Austin Boat Accident Attorney?
A boat accident can be incredibly scary. Sometimes the emotional trauma of an on-the-water collision can be just as devastating as your physical injuries. It might take time for you to get back on your feet. You need to focus all of your attention on getting better. The last thing you need to do is stress over a complicated lawsuit. That's where our attorneys come in. We have the experience and insight that's necessary to win your case.
Here's what you can expect when you trust Lorenz & Lorenz to handle your boat accident case. We'll work tirelessly to:
Investigate your boat accident to determine every possible cause
Identify all negligent parties and demand compensation from anyone who is even remotely responsible for your injuries
Protect you when others involved in the accident try to shift some or all of the blame to you
Prevent insurance companies from manipulating you into accepting a lowball settlement offer, and
Listen to experts as we assess the value of your case.
You risk not getting all of the money you deserve when you handle a boat accident lawsuit on your own. Our attorneys know how to leverage insurers into offering you a fair settlement. If they don't, our successful trial lawyers won't hesitate to try your case in court.
What Causes Boat Accidents?
It just takes one negligent person to ruin a good time on a Travis County lake. You might be entitled to money if you were injured on a private boat, rented kayak, party barge, or another vessel on an Austin lake. Common causes of boat accidents in Austin include:
Inexperienced Operators: Texas law requires anyone born after 1993 to complete a boater safety course before they can legally operate a boat in the state. Unfortunately, not everyone complies with the law. The law also doesn't apply to anyone over the age of 25. As a result, you're probably sharing the lake with someone who isn't trained to navigate a vessel.
Operator Error: Operating a boat requires a lot of care and attention. Even a small mistake can have dire consequences. An operator may be considered negligent if they speed, fail to look for other vessels, navigate the boat in prohibited areas of the water, or misjudge the distance between vessels. An operator may also be negligent if they don't maintain their vessel properly.
Drunk Boat Operators: Alcohol reduces reaction time and increases risky behavior. Just like it's illegal to drink and drive, it's also illegal to operate a boat under the influence. A drunk boat operator can face criminal BWI charges if they cause an accident. However, they don't have to be convicted for you to win your boat injury case.
Different Vessels On the Water: Sometimes accidents happen because there are many different types of boats on the water. Speedboats, sailboats, jet skis, and kayaks don't mix. The risk of an accident increases when Austin lakes are overcrowded with different types of vessels.
Defective Boats or Equipment: Boat accidents can happen even if you and others are being extremely cautious. In fact, it can be tough to avoid an accident that's caused by faulty or defective equipment. In these situations, the boat manufacturer can be liable for your injuries.
Bad Weather: Bad weather and rough seas contribute to many Austin boat accidents. Try to avoid the waters when the weather forecast isn't too promising.
Types of Boat Accidents
We represent clients who have been injured in boating accidents on Lake Travis, Lake Buchanan, Lake LBJ, Lake Austin and other bodies of water in Central Texas. We handle all boating accident cases, including:
Collisions between two or more boats
Collision with a fixed object or dock
Capsizing
Grounding
Water skiing accidents
Kayak accidents, and
Jet Ski accidents.
Call our Austin law offices to find out how we can help you after your Travis County boat accident. Your first consultation is free, so reach out to us today.
What Compensation Can I Get If I'm Injured in a Boat Accident?
You didn't expect to get into an accident when you decided to hit the water. Now you're struggling with painful physical injuries and debilitating emotional distress. You may be unable to work, which will put you in a very tough financial situation. The person (or people) who caused your Austin boat accident must be held accountable. That's where our aggressive legal team can help.
Our Austin personal injury attorneys will pursue compensation on your behalf. We'll work with experts to identify your damages and figure out what your case is worth. You may be entitled to money for:
Medical bills
Rehabilitation
Present and future lost wages and income
Disability
Pain and suffering
Emotional anguish, including depression and anxiety
Loss of enjoyment of life, and more.
Don't let the fear of attorney's fees keep you from getting the help you need. At Lorenz & Lorenz, we work on a contingency fee basis. We only get paid if you win. You pay us nothing until we recover a settlement or award on your behalf.
Common Boat Accident Injuries
Boat accident cases can be complicated. Insurance companies and defendants will challenge you every step of the way. You deserve an attorney who is solely focused on personal injury law. At Lorenz & Lorenz, our attorneys only represent Austin accident victims. We're here to help you assert your right to recover compensation for any of your injuries, including:
Broken bones
Burns
Soft tissue injury
Back injury
Eye injury
Whiplash
Brain injury
Spinal cord damage
Amputation
Wrongful death, and more.
Contact our law firm today to learn more. The sooner you call, the sooner we can get to work on getting you the money you deserve.
Statute of Limitations
You will have a short window of time in which you can pursue compensation after your boat accident. The statute of limitations for bodily injury claims in Texas is two years. So, you must file your boat accident claim no later than two years after the date of your accident. You might have a little extra time if you didn't discover your injury right away. If you wait too long, you will lose your legal right to get the money you deserve.
Contact Lorenz & Lorenz to protect your rights. We'll get started on your case right away.
What Should I Do After a Boat Accident?
The things you do immediately after your boat accident matter. The following steps can keep you safe.
Get to Safety: Boat accidents are particularly dangerous because you're not on dry land. Drowning is a real risk when you're involved in a collision. Make sure that you and others are able to get to safety as soon as you can.
Seek Medical Help: Prompt medical care will help to ensure that all of your injuries are identified and treated. This will also help to document your injuries for your legal case.
Report the Accident: Texas law requires all accidents resulting in injury, death, or property damage exceeding $2,000 to be reported to the state. You could jeopardize your lawsuit if you don't report the crash.
Refuse Early Offers: You might have to deal with an insurance company or two after your Austin boat accident. Keep in mind that the last thing they want to do is pay you for your injuries. If they do extend an offer, it'll be much less than you need and deserve. Let our experienced personal injury lawyers negotiate on your behalf.
Gather Evidence: Gather any evidence you can to support your personal injury case. Write down what you can remember about the accident. Take photographs of the vessel and your injuries. Gather the names and contact information of anyone who witnessed the crash.
Call a Lawyer: You risk missing out on valuable compensation when you try to negotiate an injury claim on your own. Hiring an attorney can level the playing field and put you in the best position to get every penny you deserve.
Get Help Today from an Austin Boat Accident Lawyer
Contact Lorenz & Lorenz for immediate legal assistance after your Austin boat accident. If you're entitled to financial compensation, we'll do everything we can to get money in your hands as soon as possible.