Your Austin Uber Accident Lawyers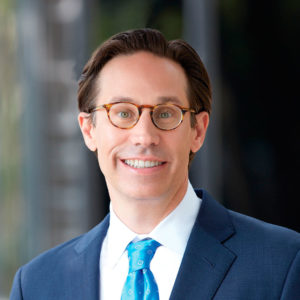 Uber and other rideshare services have revolutionized the way we travel. Simply open an app on your phone, tap a button, and wait for a driver to show up at your door. They know where you want to go and how to get there. Gone are the days where you need to figure out a bus schedule or try to hail a cab on the side of the road.
Uber may be convenient, but it's not always safe. Uber drivers don't receive any specialized training. Sure, Uber runs a background and driving record check, but a history of bad driving doesn't always disqualify a driver from joining the team. You never really know if your Uber driver will use the care and caution necessary to get you to your destination safely.
Car accidents happen in Austin every day. Many involve Ubers. As a passenger, you can suffer severe and debilitating injuries in an Uber crash. You have the right to demand compensation for those injuries. The experienced personal injury lawyers at Lorenz & Lorenz, PLLC can help you. Contact our Austin law firm today to schedule a free case assessment and learn more.
Why Should I Hire an Austin Uber Accident Lawyer?
You might be entitled to compensation if you've been injured in an Austin Uber crash. However, it can be challenging to actually get the money you deserve. Your claim could involve multiple parties, including your Uber driver, the driver's insurance company, or even Uber's insurance company. They'll fight you every step of the way and do anything they can to prevent you from getting the money you need. Hiring an attorney can level the playing field and put you in the best position to obtain a fair settlement or award.
Here's why you should call the injury lawyers at Lorenz & Lorenz for help with your Uber accident case.
You may not realize that several factors contributed to your Uber accident. As a result, more than one person may be liable for your injuries.
With us by your side, insurers won't be able to rely on their manipulative tricks and tactics.
It can be tough to know how much your case is worth. We work with experts to make sure that your claim is valued properly.
You might be blamed for your injuries. We'll work hard to prevent these meritless claims from hurting your financial recovery.
Our goal is to force negligent Uber drivers and their insurance carriers to take responsibility for your injuries. In the past, our aggressive approach has allowed us to recover substantial money damages for our injured clients. We can help you get the money you deserve after your Uber accident, too. Call us today to schedule a free consultation.
Distractions Are a Leading Cause of Austin Uber Accidents
Distracted driving is a leading cause of car accidents across the country. Drivers are more focused on their phones than the road and traffic around them. Between the cell phone, GPS, and chatty passengers, Uber drivers have a lot more to distract them from the task of driving. Unfortunately, these distractions often result in injury-causing collisions.
Distractions aren't the only cause of Uber accidents in Austin. It's also important to point out that Uber drivers aren't always responsible for a crash. Your driver shares the road with other vehicles, motorcycles, bicyclists, and pedestrians. Anyone who isn't careful can cause an accident. Negligence that often contributes to Austin Uber accidents includes:
Speeding
Failing to yield the right of way
Running red lights and stop signs
Drunk driving
Fatigued driving
Dangerous road conditions, and more.
You might be entitled to compensation if your Uber driver or another third party was negligent and caused an accident. Our experienced legal team can help you fight for the money you deserve. Call our office today to learn more.
Uber Accident Injuries
C
ar accidents in Austin, including those involving an Uber, have the potential to cause a lot of harm. Some law firms will only agree to accept cases involving catastrophic injuries.
At Lorenz & Lorenz, no injury is too big or too small. We will aggressively pursue compensation on your behalf for all of your Uber accidents injuries, including:
Broken bones
Burns
Soft tissue damage
Whiplash
Degloving
Back injury
Brain injury
Spinal cord damage
Paralysis
Amputation
Wrongful death, and more.
Don't hesitate to call our law firm today to find out how we can get you the money you need as you fight to get back on your feet.
Liability for Uber Accidents in Austin
Who's going to be responsible for paying you the money you need after your Uber accident? The answer often depends on how the Uber app was being used at the time of the crash. You might be able to get money from your Uber driver, their insurance company, or Uber's insurance company.
Uber App Not in Use: When the Uber app is offline or not in use, you can seek compensation from the Uber driver and/or their insurance company. The driver's personal car insurance policy covers the driver when they are not engaged as a rideshare driver via the Uber app.
Uber App Active, Searching for Fares: The Uber driver's insurance policy is the primary source of compensation after an accident. However, many insurers refuse to cover drivers when they are driving for hire. Uber's insurance policy kicks in when an Uber driver's policy doesn't apply as long as the driver is logged into the app and waiting for a ride request. Uber's policy offers limited coverage for the driver and third-party victims, including:
$50,000 bodily injury per person
$100,000 bodily injury per accident, and
$25,000 property damage per accident.
App Active, Passengers Waiting or On-Board: Uber's insurance policy coverage increases when the driver accepts a ride request. The coverage applies when the driver is traveling to pick up the passenger and while the passenger is in the car. The policy offers coverage for the driver, passengers, and third-party victims, including:
$1,000,000 third-party liability
Uninsured and underinsured bodily injury, and
Contingent comprehensive and collision, up to the actual cash value (ACV) of a vehicle.
It's important to work with an experienced Autin personal injury lawyer if you've been involved in an Uber accident. These cases can be complicated. Hiring a lawyer to handle your case can help you obtain the compensation you deserve.
Damages Available For Austin Uber Accident Victims
As a passenger in an Uber, you have little-to-no control over the extent of your injuries in an accident. The most you can do is make sure you're buckled up and hold on tight. Because of this, injuries in an Uber accident are often quite severe. It can take days, weeks, or months to get back on your feet. Some injuries will be so extensive that you'll be faced with a lifelong disability. You shouldn't have to shoulder the costs of your injuries on your own. Fortunately, you can demand compensation from a negligent Uber driver.
When you file an Uber injury lawsuit, you might be able to recover money for:
Medical bills
Pain and suffering
Emotional distress
Lost wages and income
Disability
Loss of enjoyment of life, and more.
Our attorneys will aggressively pursue compensation on your behalf. We will fight to get you every dollar you deserve.
Statute of Limitations for Austin Uber Accident Cases
It's important to speak with an attorney as soon as you can after your Uber accident. The state of Texas limits the amount of time you have to file a lawsuit. The statute of limitations for personal injury claims is two years. You will lose your right to obtain compensation if you don't file your claim within two years of the date of your accident. An attorney can protect your rights and help to ensure that your claim is filed on time.
Call Our Austin Uber Accident Lawyers Today
Have you or someone you love been involved in an Austin Uber accident? Contact the personal injury attorneys at Lorenz & Lorenz to learn about your legal options. You may be entitled to compensation, and our experienced legal team can help you fight. Your first consultation is free, so call our law offices for help today.