Your Killeen, TX, Motorcycle Accident Lawyers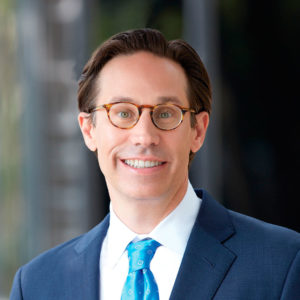 Are you struggling with an injury after a motorcycle crash in Killeen, Texas? Contact the experienced personal injury lawyers at Lorenz & Lorenz, PLLC to learn about your legal rights. You may be entitled to compensation, and we will fight to recover every cent you need and deserve.
Call our Killeen law firm to schedule a free consultation. If your injury prevents you from getting to our office, we'll come to you. We'll visit you at home, at work, or even at the hospital. We'll do whatever we can to help you during this difficult time.
You Deserve an Experienced Killeen Motorcycle Accident Lawyer
When you ride a motorcycle, you don't have the benefit of a large steel frame to protect you in an accident. In fact, other than a helmet and maybe a crash bar, there's very little to keep you safe in a crash. This means you're vulnerable to severe and debilitating injuries in a collision.
You may desperately need money to pay for medical bills, make up for lost wages, and compensate for your pain and suffering. Hiring an attorney to handle your case can significantly increase the odds of getting the money you deserve. However, don't trust just any attorney with your injury lawsuit. Many law firms in Killeen handle several different types of cases. You deserve a lawyer who is solely focused on personal injury law.
At Lorenz & Lorenz, PLLC we only represent clients in personal injury matters. That's all we've done for the past 18 years. When you hire us to handle your motorcycle accident case, you'll get the benefit of nearly two decades of experience. We know how to investigate, build, and negotiate your case to get you the best possible result. We'll do everything we can do secure compensation on your behalf as you fight to get back on your feet.
Call our Killeen personal injury attorneys today to schedule your free initial case assessment.
Who's Liable For My Killeen Motorcycle Crash Injuries?
It's important to identify anyone and everyone who may have contributed to your Killeen motorcycle accident? Why? In Texas, if you're entitled to compensation, you can demand money from anyone who played a role in causing your injuries. This might include:
Drivers of other motor vehicles
Truck drivers
Other motorcyclists
Bicyclists
Pedestrians
Employers
The state of Texas, Bell County, or the city of Killeen, or
Manufacturers of defective vehicles or safety equipment.
Our attorneys will carefully investigate the circumstances surrounding your accident and do our best determine the cause(s). This will help us identify everyone who could have contributed. Then we'll seek compensation from those parties on your behalf.
What If I'm Blamed For My Killeen Motorcycle Accident?
In Texas, anyone who contributes to an accident can be liable. This means that you could potentially be liable for damages if your own negligence contributed to your motorcycle crash. However, just because you're partly to blame doesn't mean that you're automatically barred from recovering compensation.
Under the state's modified comparative fault rule, the bar to recovery is 51 percent. This simply means that you have to share less than 51 percent of the fault for an accident to recover compensation.
If you are partly liable for an accident, it's essential to understand that your damages will be reduced by the percentage of fault you share. If you're allocated 25 percent of the blame for an accident, your damages will be reduced by 25 percent. At the same time, you might be on the hook for 25 percent of other victims' damages.
Hire an attorney who knows how to protect you and your financial settlement from accusations of fault. The less fault you share, the more money you can ultimately recover.
What Causes Motorcycle Accidents in Killeen?
Every year, hundreds of motorcyclists are injured and killed in accidents across the state. Many of those crashes happen in and around Killeen. While accidents happen for a lot of different reasons, some factors are more common than others. Causes of injury-causing and fatal motorcycle accidents include:
Distracted driving
Drunk driving
Tailgating
Failing to yield the right of way to motorcyclists
Making unsafe or illegal turns
Speeding
Environmental factors, including weather and time of day, and
Dangerous road conditions.
Motorcyclists can also contribute to their own accidents and injuries by lane splitting, failing to leave a safe distance between vehicles, and not wearing a helmet. According to the Texas Department of Transportation, more than half of all motorcyclists killed in accidents in 2017 weren't wearing a helmet at the time of their crash.
Common Motorcycle Accident Injuries
Motorcyclists are much more likely than passengers of larger vehicles to sustain debilitating or fatal injuries in a collision. Even a relatively minor crash can have serious consequences. You deserve money for all of your Killeen motorcycle accident injuries, including:
Lacerations
Soft tissue damage (bruises, sprains, and strains)
Burns
Broken bones
Concussion
Head injury
Crushing injury
Neck injury
Brain injury
Spinal cord damage
Paralysis
Amputation
Wrongful death, and more.
Contact our experienced Killeen motorcycle accident lawyers for help. We'll fight to get you the money you need and deserve.
What Compensation Can I Get After a Killeed Motorcycle Accident?
The costs of a motorcycle accident can be overwhelming. If someone else is at last partly responsible for your crash, they should also be responsible for your costs and suffering.
The legal team at Lorenz & Lorenz will aggressively seek monetary damages from them on your behalf. Damages can include money for:
Medical expenses
Pain and suffering
Emotional distress
Lost wages
Disability
Loss of enjoyment of life, and more.
Our team has spent the better part of two decades establishing relationships with some of the best injury experts in central Texas. With their help, we can better understand your case, injuries, and damages. When we sit down to negotiate a settlement with an insurance company or defendant, we'll be armed with arguments and evidence designed to help you get your recovery.
Call Our Experienced Motorcycle Crash Attorneys For Help
It's easy to get overwhelmed after a devastating motorcycle accident in Killeen. However, we don't want you to miss out on valuable compensation. Call our motorcycle accident attorneys for help recovering the money you need and deserve. We'll take care of your complicated legal case while you focus on getting better.
Your first consultation is free, so contact our law office as soon as you can. There's a limited amount of time to file an injury claim or lawsuit, so reach out to discuss your case today.