Temple Slip and Fall Accident Lawyers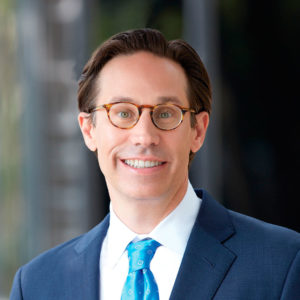 Falls are a leading cause of injury and death across the country. Unfortunately, many falls and injuries are preventable. If you've slipped, tripped, or fallen on someone else's property, you might be entitled to compensation. The attorneys at Lorenz & Lorenz, PLLC will fight tirelessly to get you the money you need and deserve.
Since 2001, we've dedicated our practice to helping slip and fall accident victims like you across the state of Texas. We understand how devastating fall-related injuries can be. We'll work hard to recover compensation from a negligent store or property owner on your behalf. The money you get can help to cover medical costs, take care of lost wages, and even compensate for your pain and suffering.
Contact our Temple law office to schedule a free, no-obligation case assessment. If you can't make it into the office, we'll come to you. Our attorneys will review your slip and fall accident and offer some preliminary legal advice. If you decide to pursue compensation, we'll stand by your side throughout the entire process.
Why Should I Hire a Temple Slip and Fall Injury Lawyer?
Falls can cause some pretty serious injuries. It can take weeks, if not months, to recover. Even then, you may struggle with chronic pain and be unable to work. Fortunately, you may have the right to seek compensation for these injuries. However, getting the money you deserve can be tough. Property owners will try to blame you for your fall and injuries. Insurance companies will fight you every step of the way.
The process can be trying and overwhelming. Hiring an attorney from Lorenz & Lorenz will level the playing field. We'll stand up to insurance companies and fight hard to secure a fair settlement or award on your behalf.  We'll carefully investigate the circumstances surrounding your slip and fall. Our team will figure out what happened and search for the evidence we need to hold the property owner accountable.
Don't hesitate to call us today to schedule your free consultation.
We Handle All Temple Slip and Fall Accident Cases
Our personal injury lawyers will help you seek compensation after you slip and fall at a Temple, Texas:
H-E-B grocery store
Natural Grocers
Walmart
Sam's Club
Target
Lowe's
Home Depot
Michael's
Big Lots
Gold's Gym
Temple College campus
Museum
Restaurant or bar
Shopping mall, or
Government building.
You don't have to be inside a building to get money for your slip and fall injuries. We'll seek compensation if you slipped and fall in a parking lot, parking garage, alley, or walkway. If you've fallen because of hazardous conditions, we'll fight for every last penny you deserve.
Liability for Slip and Fall Accidents in Temple
You shouldn't have to be afraid of falling when you visit a store or restaurant in Temple, Texas. You should be able to enjoy yourself without keeping a sharp eye out for any potential hazards or hidden dangers. Why? Because in Texas, that's the property owner's responsibility. They have to inspect their premises, find potential hazards that could hurt a guest, and do something about them.
Generally speaking, property owners have to make sure that premises are reasonably safe for you to visit.  You have to be warned of any dangers that they know about or should know about. They might be liable for your injuries if you are an invited guest or the premises are open to the public. There may even be times when a property owner could be liable for your injuries if you were trespassing.
Causes of Temple Slip and Fall Accidents
Slips and falls can happen almost anywhere. Factors that often contribute to trips and slips include:
Wet or slippery surfaces
Puddles and spills
Uneven floors
Missing or broken railing
Broken stairs
Unsecured rugs or mats
Snow or ice
Unsecured electrical wires, and
Poor lighting.
Call our experienced personal injury attorneys to discuss your Temple slip and fall case today.
We'll Fight For Compensation For All of Your Slip and Fall Injuries
We'll aggressively seek money from a negligent property owner on your behalf. You deserve money for all of your slip and fall injuries, no matter how minor. Common slip and fall injuries include:
Concussion
Head injury
Broken bones
Soft tissue damage
Brain injury
Paralysis, and more.
Falls can also be fatal. If you've lost someone because of a slip and fall, we'll help you pursue compensation with a wrongful death lawsuit. We offer a free initial consultation, so call today.
What Compensation Can I Get For My Temple Slip and Fall Injuries?
An unexpected fall can be expensive and overwhelming. Our attorneys will work hard to recover monetary damages on your behalf. This might include compensation for:
Medical bills
Rehabilitation
Lost wages
Disability
Pain and suffering
Emotional distress, and more.
We have relationships with some of the most respected injury experts in central Texas. They can provide valuable insight as we build your personal injury case. With their help, we'll be in the best position to leverage property owners or their insurers to pay you what you deserve.
What If I'm Blamed For MyTemple Slip and Fall?
It'll probably happen. Property owners will try to say that you only fell because you were negligent or weren't paying attention. They'll try to shift as much of the blame to you as they can.
If they're successful, they could limit the amount of money you're able to get. They could even prevent you from walking away with any compensation, at all.
Why? Texas is a modified comparative fault state. This means:
Multiple people can be liable for an accident, and
You may be entitled compensation even if you share some of the blame.
The bar to recovery is 51 percent. You can get money as long as you're not mostly responsible for your slip and fall accident. Once you're allocated 51 percent or more of the blame, you're unable to obtain compensation from a property owner. As long as your share of the fault it under that 51 percent threshold you're okay.
However, your damages will be reduced if you share some of the blame. If you're 30 percent at fault, your financial award will be reduced by 30 percent.
Don't hesitate to seek the advice of an experienced Temple slip and fall accident lawyer. We know how to protect you and your financial award from these arguments.
Call to Get the Help of Our Experienced Temple Legal Team
Have you been injured as the result of a slip and fall accident in Temple? You may be entitled to compensation. Our attorneys have 18 years of experience handling premises liability cases across the state. We'll fight to help you get your financial award. Your first consultation is free, so don't hesitate to call our law firm today.