Types of Damages Available in Personal Injury Cases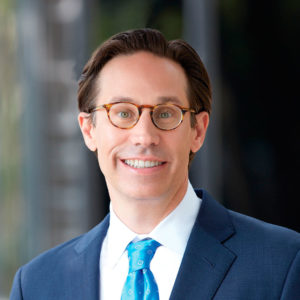 Have you been injured in an accident or because of another party's negligence or wrongdoing? If so, you might receive compensation for damages under Texas personal injury laws.
The types of damages available in personal injury cases generally fall into three categories.
Before discussing the types of damages a person might receive for a personal injury claim, it can help understand what is considered a personal injury claim.
What are Personal Injury Claims?
A personal injury claim arises when another party causes you harm or injury, which results in damages. You are entitled to compensation for your damages.
Examples of situations that can result in a personal injury claim include:
Before you can receive compensation for an injury claim, you must prove the legal elements of fault and liability. Most personal injury cases are based on claims of negligence. Negligence claims require you to prove that the party owed you a duty of care, and the party breached the duty of care.
The breach of the duty of care created a situation in which you sustained injuries, such as falling because of a broken step or being involved in a car crash. The breach of duty must have directly led to your injury and damages. If you cannot prove that you sustained damages because of the breach of duty, you cannot recover compensation for your damages.
What Damages Are Included in a Personal Injury Claim?
Damages include both economic damages and non-economic damages. Most accident victims are entitled to compensation for these types of damages. In a few cases, the victim might be entitled to a third type of damages – punitive damages.
Economic Damages in a Personal Injury Case
Economic damages are the financial losses you incur because of the accident and your injury. They can include past, present, and future financial losses. Common economic losses accident victims incur because of a personal injury include:
Medical Expenses and Costs
You could incur thousands of dollars in medical bills after an accident. The cost of reasonable and necessary medical care is included in your personal injury claim. Examples of medical expenses include:
Ambulance services
Emergency room visits
Hospitalizations
Surgeries
Physicians' bills
Therapy, including physical, vocational, speech, mental health, and occupational therapies
Medications, medical supplies, and medical equipment
Documentation of injuries and expenses is necessary to prove that you are entitled to compensation for these damages.
Loss of Income
Loss of income can include any form of income you would have earned had you not been injured. The income can be from a job, self-employment, rental income, retirement, or disability.
As long as you have can document the income you would have received, you should be entitled to compensation for lost income. Evidence of income loss can include copies of pay stubs, tax returns, profit statements, and other documentation of income received through the date of the accident.
Decreases in Earning Capacity and Future Loss of Income
If you sustain a permanent impairment or disability, you might be able to work. However, you might not be able to generate the same level of income you did before the accident. Therefore, you can include an amount in your claim for decreases in earning capacity.
If you are unable to work at all because of your injury, you might be entitled to compensation for future loss of income. Your lawyer may retain economic experts to estimate the future loss of income or earning capacity. Numerous factors impact how much money a person might earn in the future, including the person's age, career, education, experience, overall health before the accident, life-expectancy, and economic outlook.
Other Out-of-Pocket Expenses and Losses
There could be other financial losses to include in a personal injury claim. It depends on the person's injuries and situation.
Examples of other financial losses that might be included in a personal injury claim are:
Travel expenses to and from doctors' visits
Help with household chores and childcare
Personal care and in-home health care
Modifications to your home or vehicle because of a permanent disability
Special medical equipment and prosthetics
Careful documentation of your financial losses is crucial for receiving compensation for all losses and damages. Without evidence, the insurance company will not agree to compensate you for the losses.
Non-Economic Damages in a Personal Injury Case
Accident victims are also entitled to compensation for their non-economic damages. Non-economic damages describe the "pain and suffering" a person experiences because of an accident and injury.
Pain and suffering damages include:
Physical pain and discomfort
Inconvenience
Emotional distress
Worry and anxiety
Mental trauma and anguish
Scarring and disfigurement
Psychological injuries, including depression and PTSD
Permanent disability and impairment
Loss of quality of life and enjoyment of life
The value of non-economic damages can be difficult to calculate. Everyone experiences an injury differently. There is not a statutory formula for calculating the value of a person's pain and suffering damages.
One of the most common ways of calculating a value for non-economic damages is the multiplier method. The multiplier method uses your financial damages as part of the calculation of pain and suffering damages.
A number between 1.5 and five is assigned to your claim. The factors of your case determine the number.
Cases involving catastrophic injuries, such as spinal cord injuries, traumatic brain damage, and amputations receive higher multipliers. Likewise, cases involving permanent impairments and disabilities receive higher multipliers.
The total of your economic losses is multiplied by the multiplier. The result is the value of your pain and suffering damages.
Punitive Damages in a Personal Injury Case
Punitive damages or exemplary damages are a special category of damages in a personal injury case. The damages are awarded as a way of punishing a defendant's conduct. Punitive damages are only awarded in personal injury claims that involve fraud, malice, or gross negligence.
Gross negligence is conduct that involves an extreme degree of risk. The conduct has a high probability of causing harm to others. Even though the party is aware of the risk, they continue regardless of the safety of others.
Very few personal injury claims involve punitive damages. A common example of a personal injury claim that might result in punitive damages is a DUI accident.
Contact Our Texas Personal Injury Attorneys for a Free Consultation
Most personal injury claims settle between the victim and the liability insurance company for the at-fault party. For example, if you are in a car crash, you file an injury claim with the other driver's car insurance provider.
You must prove that the other driver caused the car accident and you sustained injuries because of the accident. You must also prove that you are entitled to the amount of money you claim that your damages are worth. A personal injury lawyer can help.
An attorney investigates the accident to gather evidence proving the other driver caused the crash. Your attorney also gathers evidence and documentation of your injuries, financial losses, and other damages. He calculates the maximum value of your claim and negotiates a fair settlement with the insurance company.
If the insurance company acts in bad faith or refuses to agree to a fair settlement, your lawyer can file a personal injury lawsuit to settle the matter in court.
Dealing with an insurance company after an accident or injury can be risky. The insurance company has trained adjusters and investigators who work to protect the company's best interest. The best interest of the company is to pay you as little as possible for your claim.
Personal injury lawyers have extensive experience handling injury claims. They know the tactics insurance companies use to deny valid injury claims. Attorneys fight to protect your right to the money you deserve after being injured by another party's wrongdoing or negligence.
If you have questions or concerns, you can get answers by scheduling a free consultation with a Texas personal injury lawyer.