Waco Truck Accident Lawyers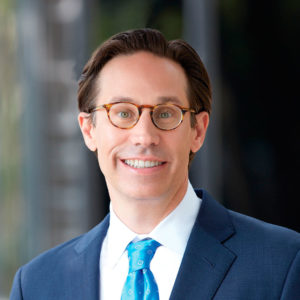 Texas leads the nation in truck accidents. Many of these big rig collisions happen when trucks move in and through some of the state's largest cities, including Waco. Truck accidents tend to be violent and devastating, especially when smaller vehicles are involved.
If you've been injured in a Waco truck accident you may be entitled to compensation. Contact the experienced legal team at Lorenz & Lorenz, PLLC to learn about your legal rights and options. Since 2001, our Waco personal injury attorneys have been fighting to protect the rights of accident victims like you. We understand how important money is after an accident with a semi. We'll do everything in our power to get cash in your hands as fast as possible.
Your initial consultation is free, so do not hesitate to call our Waco law firm for help today. Our team will review your case and answer any questions you have.
Why Should I Hire a Truck Accident Lawyer?
You need time to recover and focus on yourself after an accident. You can't do that if you're struggling to negotiate a settlement with a truck driver, trucking company, or their insurer. Fortunately, you don't have to handle your injury claim on your own. When you hire an attorney, you give yourself time to get better and put yourself in a better position to get the money you deserve.
Here's what you can expect when you trust our lawyers to help you after your Waco truck accident. We will:
Investigate your accident carefully to determine the cause(s)
Pursue compensation from anyone who contributed to your injury
Protect you when truck drivers or insurance companies try to blame you for the big rig crash
Fight to stop insurance companies from manipulating you into accepting a lowball offer, and
Work with experts to make sure that your case is valued properly.
Our goal is to give you the time you need to recover while obtaining a settlement or award on your behalf. We'll be your biggest advocates and stand by your side throughout the entire process. Call us to get started on your personal injury case today.
Leading Causes of Truck Accidents in Waco
Truck accidents happen every day in and around Waco. In fact, injury-causing truck accidents are much more likely to occur in urban areas like Waco. Why? Trucks are much more likely to share the road with smaller vehicles, motorcycles, bicyclists, and pedestrians in a city than on a rural highway. As a result, the risk of accidents and injuries increases significantly. Accidents involving a big rig can happen for a variety of reasons.
Truck Driver Negligence
Many times, accidents happen because big rig drivers are negligent. Examples of truck driver negligence might include:
Driving under the influence of drugs
Speeding
Tailgating other vehicles
Making unsafe lane changes or turns
Failing to yield the right of way, and
Failing to look for other vehicles and pedestrians.
Fatigued Truck Drivers
Tired drivers also contribute to a staggering number of accidents. Truck drivers, by law, are required to stop and rest every so often. Federal regulations state that drivers "are allowed a period of 14 consecutive hours in which to drive up to 11 hours after being off duty for 10 or more consecutive hours."
In other words, drivers can only log 11 hours behind the wheel at one time, and only if they've been off the road for at least 10. Some drivers, paid by the distance they travel, ignore these safety regulations to make more money. They don't realize how tired they are and put others at risk. Fatigued drivers are more likely to fall asleep behind the wheel or lack the reflexes necessary to drive safely.
Other Negligent Drivers
Truck drivers aren't always to blame for accidents. Other drivers can also be negligent and contribute to a crash.
Examples might include:
Speeding
Drunk driving
Making unsafe lane changes around a big rig
Failing to yield the right of way to a truck
Tailgating a tractor-trailer, and
Stopping short in front of a truck.
Trucks are large, heavy vehicles that don't react like small passenger cars. It can take a truck traveling 55 MPH more than 390 feet (and 4 full seconds)  to come to a complete stop. Engaging in dangerous behavior around a truck can increase the risk of a devastating collision.
Other Causes of Truck Accidents
Sometimes accidents happen even when everyone is careful and well-rested. Other causes of truck accidents can include:
Environmental factors, such as road conditions or weather
Hazards in or around the roadway
Poor lighting, or
Defects in vehicles or equipment.
It might be possible to hold the government or a product manufacturer responsible for semi-truck accident injuries in these situations.
How Common Are Truck Accidents in Waco, Texas?
Trucks are everywhere on Texas roads. Unfortunately, accidents involving large trucks, tractor-trailers, and big rigs aren't uncommon. In 2017, there were 24,784 accidents involving tractor-trailers, 18 wheelers, and semi-trucks across the state. Approximately one out of every four of those truck accidents resulted in an injury. Just under two percent, or 433 accidents, were fatal.
Truck Accident Injuries
Few accidents are as violent and catastrophic as those involving trucks. At Lorenz & Lorenz, we're prepared to help you fight for compensation for all of your truck accident injuries, including:
Broken bones
Burns
Brain injury
Crushing injury
Spinal cord damage
Paralysis
Amputation
Wrongful death, and more.
Don't hesitate to call our law firm for immediate assistance after your big rig crash. We're available to help you 24 hours a day, 7 days a week, 365 days a year. If you can't make it to us because your injuries are too severe, we'll come to you.
Liability for Truck Accidents
It's important to investigate your crash to identify all possible causes. Why? In Texas, more than one person can be liable for your injuries. This might include:
Truck drivers
Drivers of other vehicles on the road, including motorcycles and bicycles
Pedestrians
Trucking companies
Truck manufacturers, or
Government agencies.
Our attorneys will carefully analyze your accident and identify who might be to blame. We'll pursue the money you deserve from anyone who caused you harm.
Damages Available to Big Rig Accident Victims
Injured in a truck accident in Waco? We'll fight to get you all of the money you deserve. Monetary damages can be available for:
Medical bills
Rehabilitation
Nursing care
Medically-necessary home modifications
Lost wages and income
Loss of earning capacity
Pain and suffering
Emotional distress
Loss of enjoyment of life, and more.
Call our legal team for help after your truck accident. We'll do everything we can to get you every last penny you need and deserve.
Call a Waco Truck Accident Lawyer at Lorenz & Lorenz, PLLC
Truck accidents can be devastating. The injuries can be debilitating and cause excruciating pain. If someone else caused your truck accident, you may have the right to hold them accountable. The experienced attorneys at Lorenz & Lorenz can help. You only have a short period of time in which you can file a lawsuit, so don't hesitate to contact our Waco law office today to schedule your free consultation.