Your Waco, TX, Motorcycle Accident Lawyers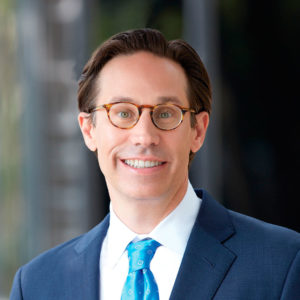 Have you been injured in a Waco motorcycle accident? Do you believe that someone else is responsible for your injuries?
You may be entitled to compensation. The attorneys at Lorenz & Lorenz, PLLC can help you fight for the money you deserve.
Call our experienced law firm today to schedule your free consultation and learn more.
Why Should I Hire a Motorcycle Accident Lawyer?
When you ride a motorcycle, you're vulnerable to severe injuries. It can take time to get back on your feet. It's important to focus as much of your time and attention on your recovery as possible. This is difficult to do when you're knee-deep in a complicated personal injury case.
Hiring an attorney will give you time to focus on getting better. It will also put you in the best position to get the compensation you deserve. The attorneys at Lorenz & Lorenz will be your fiercest advocate because you deserve nothing less.
Here's what you can expect when you trust our personal injury lawyers after your Waco motorcycle accident. We will:
Protect you from insurance companies who are more interested in their profits than offering you a fair settlement
Fight to preserve your compensation when others blame you for the accident
Carefully investigate the crash to determine every possible cause
Pursue compensation from anyone who contributed to your injury, and
Work with experts to make sure your case is valued properly.
Since 2001, we've been the fiercest advocates for injured clients across the state of Texas. We've fought tirelessly to make sure accident victims like you are fully compensated for their injuries. Our goal is to get you every last penny you deserve. Call our Waco law firm today to learn more.
Common Motorcycle Accident Injuries
As a motorcyclist, you're 28 times more likely than vehicle passengers to die in an accident. Even when you survive, the extent of your injuries can be devastating. Our Waco motorcycle accident lawyers are prepared to help you recover money for all of your motorcycle crash injuries, including:
Broken bones
Soft tissue damage
Concussion
Head injury
Brain injury
Back injury
Crushing injury
Amputation
Spinal cord damage
Paralysis
Burns
Wrongful death, and more.
Call our office today to learn about all of your legal rights and options. We're here to help you fight for the money you need and deserve.
Causes of Motorcycle Accidents
Motorcycle accidents aren't uncommon in Texas. In 2017, there were 34,061 traffic accidents across the state. Of those, 8,786, or 26 percent, involved a motorcycle. More than 500 of those motorcycle crashes were fatal. Most injury-causing and fatal motorcycle accidents happen in urban parts of the state, like Waco. Why? Many times, accidents happen because drivers of larger vehicles are negligent and don't share the road with motorcycles safely. Examples include:
Distracted driving
Drunk driving
Speeding
Failing to yield the right of way to a motorcycle
Making unsafe or illegal turns
Changing lanes without signaling, and
Tailgating.
However, drivers of other cars aren't always to blame. Others, including motorcyclists, can also contribute to a collision. Other causes of motorcycle accidents in Waco can include:
Distracted riders
Lane splitting
Environmental factors
Hazardous road conditions, and
Vehicle malfunction or defect.
Call our law firm for immediate assistance if you've been injured in a Waco, Texas motorcycle crash. We'll get started on your case right away.
What If I'm Partly Responsible For My Motorcycle Accident?
Don't panic. You're not necessarily prohibited from getting money after your accident, even if you share some of the blame. In Texas, you can recover compensation as long as you're not primarily responsible for your injuries. You're entitled to some compensation as long as you're less than 51 percent responsible.
Modified Comparative Fault and Your Motorcycle Accident Case
Texas is a modified comparative fault state. This can have a few major impacts on your Waco motorcycle accident lawsuit.
You can be entitled to compensation, as long as you share less than 51 percent of the blame.
You can recover compensation from anyone who contributed to your injury.
Your compensation will be reduced by your degree of fault.
You may be liable for damages suffered by others in the accident.
Example: You were injured when your motorcycle collided with a vehicle in Waco. You're allocated 25 percent of the fault because you were speeding. If you sustained $100,000 in damages, you'd be able to recover, at most, $75,000. ($100,000 reduced by 25 percent.) You may also be on the hook for 25 percent of damages sustained by others in the crash.
What Compensation Can I Get If I'm Injured in a Waco Motorcycle Accident?
You might be entitled to compensation if someone else is at least partly responsible for your Waco motorcycle accident. In Texas, you can typically get money to compensate for economic and non-economic damages.
Economic damages are paid to cover the verifiable financial costs of an accident. These might include:
Medical expenses
Rehabilitation
Nursing care
Lost wages
Disability, and
Reduced earning capacity.
Getting economic damages should put you back in the financial position you were in before your accident.
Non-economic damages are paid to cover injuries that are harder to define in terms of dollars and cents. These might include:
Pain and suffering
Emotional distress
Disfigurement
Loss of consortium
Loss of enjoyment of life, and more.
At Lorenz & Lorenz, we have relationships with respected injury experts across the state. They can provide valuable insight as we investigate and analyze your case. With their support, we'll do our best to value your case and leverage insurance companies into offering you a fair settlement.
Call Our Waco Motorcycle Accident Lawyers For Help
Don't let the person responsible for your motorcycle accident and suffering off the hook. The personal injury attorneys at Lorenz & Lorenz can help you demand the money you deserve. We have 18 years of experience handling complex motorcycle accident cases. We've helped injured accident victims like you recover much-needed and deserved compensation. Call our law firm to find out how we can help you, too.
Thanks to a statute of limitations, there is a limited amount of time to act. Your initial consultation is free, so don't hesitate to contact us to get started on your injury case today.