Your Waco, TX, Uber Accident Lawyers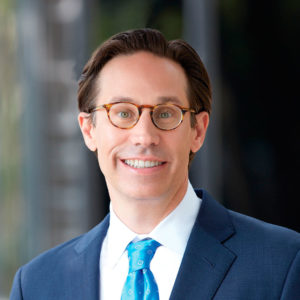 Uber can be a great way to get around Waco. However, the risk of getting into an accident isn't necessarily less just because you've hired someone else to drive. Uber drivers aren't professionals and they're often distracted by their phones, GPS, the radio, and passengers. As a result, car accidents involving Ubers in Waco aren't uncommon.
Are you struggling with an injury after a Waco Uber accident? You may be entitled to compensation. However, getting the money you deserve can be a challenge. You need an experienced Waco car accident lawyer on your side. Contact Lorenz & Lorenz to discuss your Uber accident case with our skilled personal injury attorneys. Your initial consultation is free, so call our law firm to get started today.
Why Should I Hire a Waco Uber Accident Lawyer?
Uber accidents aren't like other car accidents. They tend to be much more complicated. Multiple parties – including your driver, Uber, and two insurance companies – can be involved. Hiring an attorney in Waco will not only give you time to recover from your injuries, but also put your case in experienced hands. You can focus on getting better while our attorneys advocate for compensation on your behalf.
You should trust Lorenz & Lorenz with your Waco Uber accident case because we will:
Determine who's at fault and demand money on your behalf
Protect you if the Uber driver tries to blame you for the accident or your injuries
Consult with injury experts to determine exactly what your case is worth, and
Go toe-to-toe with insurance companies and fight for every last dollar you deserve.
We understand how difficult life can be after an unexpected accident. We also know the financial struggles you may face. Our goal is to get you the cash you need and deserve, and get it fast.
Who is Liable For My Injuries After a Waco Uber Accident?
Anyone who contributes to your Uber accident can be liable for your injuries. This might include:
Your Uber driver
Uber
A negligent third-party driver
Motorcyclists
Pedestrians
Vehicle manufacturers
Government agencies, or
You.
In Texas, you have the right to recover compensation for your injuries as long as you're less than 51 percent to blame. You can demand compensation from anyone who plays a role in your accident or injury.
If you do share fault – perhaps you weren't wearing your seatbelt in the Uber or you were driving a different car – your financial award will be reduced. Your damages will be reduced by the degree of fault allocated to you. So, if you're 25 percent to blame, you'll be able to recover (at most) 75 percent of your damages.
Getting Compensation After Your Uber Accident
How can you recover compensation when an Uber driver is responsible for an accident? Who pays? The Uber driver, their private insurance company, or Uber's insurance company? The answer depends on what the Uber driver was doing at the time of the accident.
The Uber Driver Isn't Logged Into the Uber App
If the driver isn't logged into the Uber app, their own personal insurance policy will cover the costs of an accident. In Texas, all drivers must purchase and maintain minimum amounts of car insurance.
If your injuries exceed what the driver's policy covers, you can pursue compensation directly from the at-fault Uber driver with a personal injury lawsuit.
The Uber Driver is Logged Into the App But Hasn't Accepted a Ride Request
Uber provides insurance coverage for drivers who are logged into the mobile app. The amount of coverage that applies to a particular situation depends on whether or not a driver has accepted a ride request. If a driver is waiting for a request, but has yet to accept one, Uber's limited insurance policy kicks in. This includes:
Bodily Injury Coverage: $50,000 per person, $100,000 per accident, and
Property Damage: $25,000 per accident.
This policy is only effective if the driver's personal coverage doesn't cover all of the costs of an accident.
The Uber Driver Is Logged Into the App and Has Been Paired With a Passenger
Uber's $1 Million insurance policy becomes effective the moment a driver accepts a ride request in the Uber app. The policy remains effective until the passenger exits the vehicle and ends the ride on the app.
However, Uber will refuse to cover the costs of an accident if it believes its driver was distracted, drunk, or under the influence of drugs. In fact, the company maintains that it is never liable for harm caused by its drivers, which the company classify as independent contractors.
What Damages Can I Get After an Uber Accident in Waco, Texas?
Car accidents can be particularly violent. When you're a passenger in a vehicle, there's not much you can do to protect yourself in a crash. As a result, you can sustain severe and debilitating injuries. The physical, emotional, and financial costs of your Uber accident injuries can be overwhelming. You shouldn't have to struggle with these costs on your own.
At Lorenz & Lorenz, our Uber accident attorneys will fight to help you recover the monetary damages you need and deserve. We'll pursue money from anyone who is liable, including your Uber driver and Uber itself. This might include compensation for:
Medical expenses
Lost wages
Pain and suffering
Disability
Emotional distress
Reduced earning capacity
Disfigurement
Loss of enjoyment of life, and more.
After your accident, we'll work with experts across central Texas to identify your damages and determine what your case is worth. Expert-backed evidence will help us leverage insurance companies as we work hard to get you every last dollar you deserve.
When Do I Have to File an Uber Accident Claim?
It depends. If you want to get money from an insurance company, you'll have a very short window of time in which you can submit a claim. Most insurers require notice of an accident within a few days. Claims for insurance benefits often have to be submitted within a "reasonable" amount of time after a crash.
If you want to file a personal injury lawsuit, you'll have to do so within the applicable statute of limitations. In Texas, you'll generally have two years to file your personal injury claim.
You risk losing your right to get money after an accident if you hesitate to file a claim. Not sure how much time you have? Call Lorenz & Lorenz for immediate assistance.
You Deserve an Experienced Waco Uber Accident Attorney
Just because you take an Uber doesn't mean that you'll get to your destination safely. Uber drivers are incredibly distracted. If they're more interested in finding a passenger or watching their GPS, accidents are bound to happen. Fortunately, you might be entitled to compensation from that driver, their insurance company, or even Uber's insurance policy. The attorneys at Lorenz & Lorenz can help you fight for the money you deserve.
Contact our Waco law office to schedule your free consultation. When you call, our experienced legal team will carefully review your case. We'll explain your rights and answer any questions you have. There's a limited amount of time to act, so don't hesitate to reach out to us for help today.