Can I Be Reimbursed for Lost Wages After a Car Accident?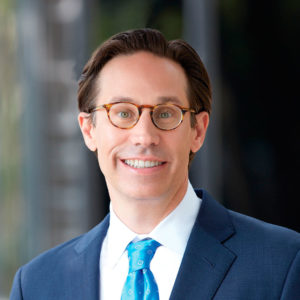 Sometimes car accidents are so serious that resulting injuries prevent you from working for a period of time.
There's a good chance that this means that you'll experience lost wages and income – which can put a serious strain on your already challenging financial situation.
Not surprisingly, one of the most questions posed to the Austin personal injury attorneys at Lorenz & Lorenz, LLP involves whether or not someone can be reimbursed for lost wages after a car accident.
Because our car accident lawyers receive this question with such regularity, we decided to write a detailed answer on this page.
Should you require any additional information when you finish reading through it, please feel free to connect with us by phone or email.
Can Auto Accident Victims Recover Lost Wages in the State of Texas?
When the residents of cities like Waco and Austin sustain injuries in motor vehicle accidents, they frequently need to undergo several days or weeks of treatment in the hospital. During this time, it is just about impossible for them to perform their work duties.
As a result, they may miss out on many hundreds or thousands of dollars in wages.
Fortunately, when nightmare scenarios of this nature happen, victims may file a personal injury case against the liable person or entity. If their suit is a success, they can recover compensation for their lost income.
Texas residents can also pursue and claim damages for lost wages if they:
Had to work in a reduced role because of the car crash injuries
Cannot return to their career because of the severity of their injury
Had to take time off work to visit a hospital or medical facility
Do you need help filing a personal injury lawsuit against the person that is responsible for your car accident? Then please get in touch with the team at Lorenz & Lorenz, LLP, as at your earliest convenience. We know what it takes to secure favorable outcomes to cases like yours, and we are ready to go to battle for you.
Can Self-Employed Texans Recover Lost Wages After a Car Crash?
In today's "gig economy," many people are self-employed or supplement their income by working side jobs.
This includes:
Uber drivers
Hairstylists
Graphic designers
Handymen
Writers
Photographers
Pet sitters
Though these workers do not receive a W-2 at the end of their fiscal year, they still have the ability to fight for compensation for lost wages after an auto accident. Indeed, Texas law explains that any person who loses their income because of the negligent actions of another party can recover this type of compensation.
Did you recently sustain an injury that meant you could not return to work as a handyman or Uber driver for several weeks? If so, please contact the skilled auto accident lawyers at Lorenz & Lorenz, LLP, as soon as you can. We might be able to use our detailed knowledge of Texas law to help you secure compensation for your lost wages.
How Do Texas Courts Calculate Lost Income After Car Accidents?
Before a Texas judge can order an at-fault party or an insurance company to compensate a victim for their lost wages, they must first determine the extent of the plaintiff's damages.
The method courts use to achieve this objective depends on the nature of the victim's employment:
Determining Lost Income for W-2 Employees in Texas
Plaintiffs typically have to present the following documents to prove lost wages:
A Doctor's Note
The first document judges typically want to see before awarding damages for lost income is a note from the plaintiff's physician. This letter may offer them additional information about the victim's injury status.
Such a document can also provide the court with a reason why the injured party cannot return to work.
An Employer's Letter
In addition to the doctor's note, judges in the state of Texas also regularly request to see a letter from the victim's employer before awarding them a payout for lost wages. This document usually confirms that the employee missed work and tells the court how much money they should have made during that time.
These two documents generally provide the judge with all the information they need to know to decide whether to award lost wages to their plaintiff and how large their compensatory payout ought to be.
Determining Lost Income for Self-Employed Workers in Texas
Like W-2 workers, self-employed Texans who want to claim compensation for lost income in a car accident case must present a letter from a medical professional detailing the extent of their injuries.
However, since it is not possible for them to provide the court with a letter from their employer, they must file one of these documents with the judge to prove their income:
Their bank statements
Their profit and loss statement
Their tax return
Their 1099s
Their customer contracts
With all this information in-hand, the judge can then figure out how much, if any, money the plaintiff should receive for their missed time at work.
Would you like to have a seasoned personal injury attorney from Lorenz & Lorenz, LLP, help you request a letter from your employer, or retrieve your medical records from your physician? Then please reach out to us as soon as you can to schedule a consultation at our law offices in Waco or Austin. Our legal team is standing by and is ready to assist you at any time.
What Other Damages Can Texans Recover After Auto Accidents?
Damages aren't just limited to lost wages. In most cases, victims may also seek a payout for their:
Medical Bills
Austin and Waco residents who suffer injuries in auto accidents frequently need to undergo medical tests and procedures like:
X-rays
Surgery
MRI scans
CT scans
Plaster casting
Blood transfusions
These procedures and tests can be highly expensive – even for individuals with excellent health insurance. Fortunately, victims can often recover the costs of these services by filing a personal injury lawsuit.
Rehabilitation Costs
As they recover from their car crash injuries, Texans often need to attend:
Physical therapy
Occupational therapy, or
Speech therapy
They can usually get the cost of this care reimbursed by suing the person that caused their accident.
Loss of Future Earnings
Some auto wreck injuries have the potential to stop victims from returning to their careers. When injuries of this nature occur, plaintiffs can generally claim damages for their loss of future earnings.
Property Damage
When Texas residents get into accidents on the roads, they almost always sustain a significant amount of damage to their vehicles. They can usually recover the money they spent on repairs by suing the liable party.
Punitive Damages
When defendants engage in malicious conduct or behavior, plaintiffs may pursue punitive (or exemplary) damages. Awards of this nature can be as high as $750,000 in the Lone Star State.
Do you need help filing an insurance claim and pursuing damages for your medical bills or property damage? If so, please get in touch with the team at Lorenz & Lorenz, LLP, today. We have been working on cases like yours for years, and we are ready to go to battle for you.
How Long Does It Take to Recover Compensation After Texas Crashes?
The time it takes plaintiffs to recover the compensation they deserve after auto accidents in the state of Texas varies significantly from case to case. Some victims receive their money in as little as six months. Others wait as long as two years.
A brief list of some of the main factors that can impact the amount of time it takes to resolve a personal injury case in Texas would include:
Whether the insurance company cooperates with the process
The number of defendants named in the lawsuit
Whether the witnesses agree or disagree with each other
The length of time it takes the victim to recover from their injury
Whether one or more parties make errors when filing paperwork
At Lorenz & Lorenz, LLP, we have been helping Texans with their personal injury claims for years. So, if you would like to have us study your suit and let you know how long it is likely to take to resolve, please reach out to us today. We will be happy to use our experience to provide you with the info you require.
How Our Law Firm Can Help You Pursue the Compensation You Deserve
When you hire a knowledgeable Texas personal injury lawyer from our law firm to assist you with your pursuit of compensation, we will:
Investigate the cause of your car accident
Search for evidence to support your claims
Help you understand how the Texas legal system operates
Provide you with honest answers to your legal questions
Offer you sound legal advice and guidance as needed
Negotiate a settlement with the defendant's insurer
Represent your best interests at trial, if needed
Are you ready to enlist the services of one of our experienced lawyers? If so, please give us a call today to arrange an initial consultation at our law office in Waco or Austin. We have the legal skills and statutory knowledge necessary to assist you with your claim.
Can I Be Reimbursed for Lost Wages After a Car Accident? Contact Our Law Firm Today to Find Out
"Can I be reimbursed for lost wages after a car accident?" The attorneys at Lorenz & Lorenz, LLP, hope you have found the answer to this common question on this page. However, if you need any additional information, please give us a call or contact us online at a time that is convenient for you.