Pflugerville Product Liability Lawyers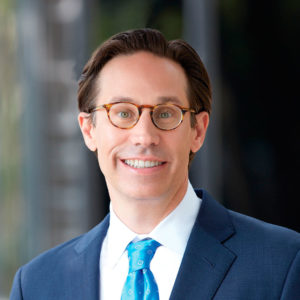 Have you been injured because of a defective or dangerous product? If so, it's important to discuss your legal options with an experienced Pflugerville, TX product liability lawyer at Lorenz & Lorenz, PLLC.
You may have the right to file a claim and demand compensation for your medical bills, lost wages, and suffering. Our law firm can help you fight to make sure that you receive a full and fair award.
Call our law office to schedule a free consultation today.
How Our Lorenz & Lorenz, PLLC Can Assist with Your Product Liability Case
Working with a knowledgeable Pflugerville personal injury from Lorenz & Lorenz, PLLC, is an excellent way to protect your financial interests after a dangerous product causes you to suffer a burn or a broken bone. Here are just a few of the ways our team can help you battle for the compensation you deserve:
Examine your product liability case and assess your damages
Put together a customized legal strategy for your lawsuit
Answer your legal questions in an honest and straightforward way
Search for evidence that might sway your case in your favor
Conduct a thorough investigation into the cause of your injuries
Identify the person or business that is liable for your damages
Communicate with the other party's insurer on your behalf
Help you understand how the Texas civil justice system functions
Provide you with sound legal advice during every stage of your case
Walk you through the legal options that are available to you
Consult with relevant experts about the nuances of your case
Handle the administrative side of your product liability lawsuit
Negotiate a settlement with the defendant's insurance company
Present evidence and argue on your behalf in court, if required
Would you like to have a seasoned product liability attorney from Lorenz & Lorenz, PLLC, assist you with your fight for compensation? If so, please do not hesitate to give us a call to arrange a free consultation at our office in Austin, Texas. We have been handling cases like yours for years, and we are ready to go to battle for you.
Types of Defects That Can Lead to Product Liability Lawsuits
There are three types of defects that can make a product hazardous to its users. They are:
Design Defects
Defects of this nature occur when a product's poor design causes it to be inherently unsafe. These flaws can cause injuries to users, even when the rest of the manufacturing and distribution process runs perfectly.
Manufacturing Defects
These types of defects happen when a product's design is sound, but the manufacturer does not make it correctly.
Human error and compromised materials are among the most common causes of these flaws.
Marketing Defects
Marketing defects happen when a product's manufacturer or distributor does not provide users with adequate instructions on how to use the item. These flaws can also occur when these organizations do not tell customers about the dangers of their products.
Did one of these types of product defects cause you to suffer an injury? If so, please do not hesitate to contact the team at Lorenz & Lorenz, PLLC, in Austin, TX. We would love to help you fight for compensation.
Who is Liable for Defective Products in the State of Texas?
Identifying the organization that is liable for injuries caused by dangerous products is never an easy task. In most cases, however, the responsibility lies with one or more of the following entities:
The retailer of the defective product
The manufacturer of the defective product
The distributor of the defective product
The wholesaler of the defective product
Would you like to have our seasoned personal injury attorneys review your case and help you identify the entity that is liable for your damages? If so, please give us a call today to arrange a free meeting with one of our team members. We have the legal skills and statutory knowledge necessary to provide you with the information you require.
Common Injuries Caused By Defective Products in Pflugerville, TX
Flawed and defective products have the potential to cause the residents of Pflugerville to sustain a wide variety of injuries – many of which could leave them with permanent disabilities or long-term health challenges.
Common injuries caused by these dangerous items include:
Traumatic Brain Injuries
It is not at all unusual for defective products to cause Pflugerville residents to suffer traumatic brain injuries and experience symptoms like:
Profound confusion
Loss of vision
Nausea
Headaches
Seizures
For some patients, these symptoms dissipate after a few days. For others, they can last a lifetime.
Burns
Electrical product defects frequently cause fires that leave users with painful burns. Some victims can treat their injuries with non-prescription painkillers and lotion. Others need to undergo skin grafting surgery.
Broken Bones
Defective power tools and other products regularly cause users to sustain broken bones. It can take anywhere from a few weeks to several months for Pflugerville residents to fully recover from injuries of this nature.
Spinal Cord Injuries
When consumer products unexpectedly break, Pflugerville residents can suffer trauma to their backs and sustain spinal cord injuries.
A brief list of the symptoms most commonly associated with ailments of this nature would include:
Loss of sexual function
Loss of bladder control
Loss of bowel control
Mobility problems
Loss of heat sensation
Some victims even end up paralyzed for the rest of their lives. Were you recently injured by a dangerous product in Pflugerville, Texas? If so, please pick up your phone and reach out to the experienced legal team at Lorenz & Lorenz, PLLC, as soon as possible.
We might be able to use our detailed knowledge of product liability law to help you recover some much-needed compensation.
Compensation Available in Pflugerville Product Liability Cases
When calculating the amount of compensation that Pflugerville residents ought to receive after a defective product injures them, judges, juries, and insurance companies look at a wide range of factors, including:
The cost of the victim's initial medical treatment
The fees associated with the victim's ongoing healthcare needs
The expenses attached to the victim's rehabilitation
The amount of time the victim missed from work
The impact the victim's injuries will have on their earning capacity
The mental anguish the victim endured because of their injuries
The effect the victim's injuries will have on their quality of life
Pflugerville residents who suffer injuries that leave them permanently disabled and prevent them from returning to their jobs usually receive the most substantial compensatory awards.
When our attorneys file a product liability claim on behalf of an injured client, we pursue damages for their:
Medical bills
Ongoing care costs
Rehabilitation expenses
Lost income
Loss of future earnings
Mental anguish
Loss of enjoyment of life
Unfortunately, it is not at all uncommon for dangerous products to cause Pflugerville residents to lose their lives. When this nightmare scenario occurs, our lawyers help their family members file wrongful death suits. In doing so, we almost always demand compensation for their:
Loss of inheritance
Funeral expenses
At Lorenz & Lorenz, PLLC, we have been helping the people of Pflugerville fight for the damages they deserve for their defective product injuries for years. We know what it takes to win personal injury cases of this nature. If you would like to have us stand up for you, all you need to do is give us a call or contact us online.
Deadline for Filing Product Liability Lawsuits in Texas
The statute of limitations for most product liability lawsuits in Texas is two years. If you suffer injuries in a car accident because your brakes fail or get hurt because an appliance short circuits, you'll have until the second anniversary of your accident to file a lawsuit.
If you fail to do so, you may lose the right to pursue compensation.
Is the statute of limitations for your product liability case set to expire in the coming months? Then please reach out to the seasoned lawyers at Lorenz & Lorenz, PLLC, as soon as you can. We have been assisting the people of Central Texas with their legal issues for years, and we would be happy to help you meet your filing deadline.
Your Knowledgeable Pflugerville, TX, Product Liability Lawyer
If you want a Pflugerville, TX, product liability lawyer to help you fight for the compensation you need to cover your medical bills, you can count on Lorenz & Lorenz, PLLC. Our team has the experience and legal knowledge required to handle your case, no matter how complex it might be. Reach out to us today to learn more about our legal services.