Texas Back Injury Lawyer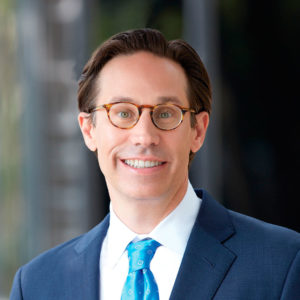 Back injuries are incredibly common. Even seemingly-minor back injuries can have long-term consequences. You could potentially struggle with chronic pain and physical limitations for the rest of your life.
If you've been injured at work or in an accident in Texas, you might be entitled to compensation. The legal team at Lorenz & Lorenz, LLP can help. Since 2001, we've been dedicated to helping injured accident victims across the state. Our hard work and aggressive strategies have helped us to secure meaningful compensation for our clients. If you've suffered a back injury, we'll fight for you, too.
Reach out to us online or give us a call to schedule a free consultation. We'll review your case and help you understand your legal options. If you decide to pursue compensation, we'll stand by your side every step of the way. In fact, we'll handle all aspects of your injury case while you focus on getting better. All you have to do is give us a call and ask for help. We'll do our best to make it that easy for you.
Why Should I Hire a Texas Personal Injury Lawyer After a Back Injury?
Whether you've been injured at work or in an accident through little-to-no fault of your own, you might be entitled to compensation. However, that doesn't mean that it'll be easy to get money in your hands. Insurance companies will fight you and do whatever they can to drive down the value of your claim.
You might even be blamed for your injuries, which could potentially prevent you from getting any money, at all. Hiring an attorney can level the playing field and increase the likelihood of a financial recovery
At Lorenz & Lorenz, LLP, our personal injury lawyers have been committed to helping accident victims in Texas for more than 18 years. When you call us for help after you hurt your back, you can benefit from our experience and proven record of success.
As your attorneys, we will:
Stand up to insurance companies when they try to manipulate you into accepting less money than you deserve
Carefully investigate your accident to figure out the cause(s) and identify who's to blame, and
Work closely with injury experts in Texas to better understand your back injury, how it might affect your life, and, ultimately, what your case is worth.
Our goal is to help you recover the compensation you deserve. We'll work hard to get you the money you need. That's our promise to you. All you have to do is give us a call and ask for our help. We'll make the process as easy as we can. Contact our Texas law office today to learn more.
What is a Back Injury?
The back is strong, but it's also surprisingly delicate. Many, but not all, back injuries involve the spinal cord. The spinal cord is made up of 33 different bones that are connected by a system of ligaments and soft tissue. Any trauma to the spinal cord or surrounding muscle can result in an injury.
Injuries tend to happen when bones, muscle, or tissue in the back are overused or damaged. These injuries can develop all at once because of a single traumatic event (acute back injury) or gradually, over time (chronic back injury).
Common Types of Back Injuries in Texas
Every year, millions of people across the country suffer debilitating back injuries. There are a lot of different ways the back can get injured. The type of injury you have will usually depend on the type of accident you were in and why and how you got hurt.
Back Sprains and Strains
Back strains and sprains are among the most commonly-reported back-related injuries. A strain occurs when you stretch or tear a muscle or tendon. A sprain involves stretching or tearing a ligament. Sprains and strains tend to develop over time, especially if you engage in repetitive motions at work. However, you can also suffer a back sprain or back strain if you're involved in a single high-impact event, such as a motor vehicle accident.
Nerve Damage
The back and spinal column contain 31 major nerves. Thanks to these nerves, your body is able to communicate with your brain. When these nerves are damaged, the body's ability to communicate with itself can become compromised. The result: spinal injuries causing chronic pain, difficulty moving or breathing, or even the inability to regulate your temperature or control your bowels.
Fractures
The back consists of 26 little bones, called vertebrae. These tiny bones can fracture if the body is crushed, exposed to extreme pressure, or twisted violently.
Fractures tend to result after particularly traumatic motor vehicle accidents and falls.
Compression Fractures
The bones in your back are separated by soft tissue, ligaments, and tendons. A compression fracture occurs when the vertebrae in your back collapse together. This can happen over time, as a result of old age or disease, or as a result of a traumatic event. Compression fractures tend to cause excruciating pain, that can last until the injury has healed.
Spinal Stenosis
Spinal stenosis – which is often referred to as a pinched nerve – occurs when the spinal column narrows. As the spinal column narrows, it can put a lot of pressure on the nerves that run through the spine. The result: pain, often in the neck or lower back.
Herniated Discs
The bones in your spine are separated by tiny, gel-filled cushions called discs. These discs absorb shock when you walk, run, and move. Normally, the discs are aligned perfectly between the vertebrae. However, when you're exposed to trauma, the discs can bulge, rupture, or herniate. The gel-like filling can leak into the spine, causing extreme pain. The ruptured disc itself can also extend out of its normal location, making contact with the bundle of nerves nearby, also causing extreme pain.
We Handle All Texas Back Injury Cases
At Lorenz & Lorenz, LLP, we're prepared to help you no matter how or why you hurt your back. Call us for help if you've suffered a back injury because of a:
Car accident
Motorcycle accident
Bicycle accident
Pedestrian accident
Truck accident
Boat accident
Slip and fall accident
Defective product
Dog bite
Construction accident
Workplace accident, or another traumatic event.
Your first consultation is free, so give us a call to schedule yours today. Can't make it into the office to discuss your case? We can come to you. Our Texas back injury lawyers can make a trip to your home, place of work, or even the hospital while you recover. Just give us a call to learn more.
Many Back Injuries Happen at Work
It's estimated that more than one million people hurt their back at work every year. In fact, one out of every five workplace injuries involves the back. The jobs where back injuries are most commonly reported include:
Truck drivers
Freight laborers
Stock and material movers
Nursing assistants
Registered nurses
Janitors, and
Maintenance workers.
These jobs tend to involve repetitive motions that make workers vulnerable to back injuries over time. However, you can suffer a back injury working any job. If you get hurt at work, you might be entitled to recover workers' compensation benefits.
Most employers in Texas are legally required to have a workers' compensation insurance policy. This policy is used to cover the cost of medical bills and lost wages when employees get hurt. When you file a claim for workers' comp, you waive your right to sue your employer. In exchange, you can get benefits, regardless of why you got hurt and who is to blame.
However, it can be a challenge to recover all of the benefits you deserve. Back injuries can be difficult to value, and insurance companies will do whatever they can to minimize the benefits you receive. Don't hesitate to ask our experienced Texas personal injury attorneys for help with your workers' compensation claim.
Call Our Texas Back Injury Lawyers For Help
Have you suffered a back injury or spinal cord injury in Texas? Did you get hurt at work or because someone else was careless? Let the legal team at Lorenz & Lorenz, LLP help you fight for the money you deserve.
For more than 18 years, our lawyers have been dedicated to helping back injury victims like you. We'll work tirelessly to hold responsible parties accountable and secure a substantial monetary award. Give our Texas law firm a call to learn more. Your first consultation is free, so don't hesitate to reach out to us for help today. We have offices in Austin and Waco to assist you, and home and hospital visits are available.