Temple Product Liability Lawyers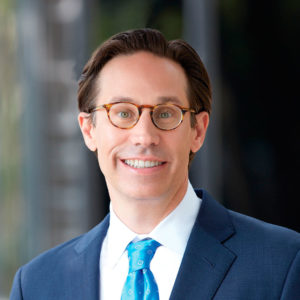 Are you or a family member struggling with injuries because a product you purchased was defective? If so, you may have the right to pursue legal action against the manufacturer. The experienced Temple product liability lawyers at Lorenz & Lorenz, PLLC can help you fight to secure a full financial award for your medical bills, lost wages, pain and suffering, and more.
Give our personal injury team a call today to arrange a free case evaluation. We are always standing by help, so contact us today.
Why Should I Hire a Temple Personal Injury Lawyer For Help With a Product Liability Lawsuit?
Going up against a product manufacturer – whether they're a small company or a multinational corporation – is no easy feat.
Most have deep pockets and a lot of resources to help them fend of product liability lawsuits.
So, while you may have the right to financial recovery, getting that money in your hands can be a challenge.
Level the playing field and tip the scales in your favor by enlisting the help of the experienced Temple personal injury attorneys at Lorenz & Lorenz, PLLC.
Since 2001, we've been fierce and passionate advocates for the people of central Texas. Our relentless pursuit of justice has resulted in our negotiating life-changing settlement deals and winning sizable jury awards at trial on behalf of our clients.
We're ready and willing to go toe-to-toe with the company that is responsible for the product that's caused you harm. We'll put the full force of our law firm and our 19+ years of experience to work to get you the money you deserve.
Our personal injury lawyers in Temple, Texas will:
Conduct an investigation with the aid of experts to identify the type of defect that led to your injury
Determine whether the company recalled – or should have recalled –  the product that caused your injury
Interview other product users to determine if anyone else has been harmed in a similar fashion
Handle all communication with the product manufacturer and insurance companies
Help you answer the tough questions, including whether you should accept a settlement offer or have our award-winning trial attorneys take your case to a jury
We are here to help you secure full compensation for your injuries in your product liability case. Give our team a call at our law offices in Austin, TX. We'll gladly sit down to discuss your case at no charge.
Injured By a Defective Consumer Product? You're Not Alone
Defective products are sold in Texas and across the United States more often than you might think. And, those defective products seemingly cause a lot of harm. In 2018, the average personal injury jury award for product liability lawsuits exceeded $7.6 Million.
No other type of lawsuit came close in terms of payout – medical malpractice was next, with an average award of $4.7 Million.
How is it possible that defective products are sold to consumers with such ease? Most products aren't subject to strict regulations or government oversight. Even those that are – like medical devices and pharmaceutical drugs – aren't always tested thoroughly as they should be. Companies cut corners to save costs – and it's the consumers who end up paying the price.
Companies of Defective Products Can Be Liable For Injuries Under Texas State Law
At the end of the day, it's the company that designs, manufactures, or sells a product that is really responsible for making sure that it's safe. In order to encourage companies to take this responsibility seriously, states like Texas have passed product liability laws.
In very simple terms, under product liability laws, companies can be held strictly liable for unreasonably dangerous products and/or defects that cause harm.
Strict liability means that the company is on the hook for damages if a product causes harm, regardless of how much caution was exercised when creating that product.
Types of Product Liability Cases
There are three main types of product liability cases: design defect, manufacturing defect, and marketing defect (failure to warn).
Design Defect
A product suffers from a defective design if it is dangerous because of its blueprint or design. It doesn't matter how much care is used when putting that product together. It's going to be dangerous to the user because of the design.
A company can be strictly liable for a design defect if the consumer can show that the company could have reasonably adopted a similar – and safer – design.
Manufacturing Defect
A product suffers from a manufacturing defect when the product is dangerous because of the way it is put together or assembled. This type of defect can affect an entire product line or just one single item, depending on the company's manufacturing process.
Marketing Defect
A marketing defect – which is also known as failure to warn – exists when a consumer is injured because they are not adequately warned about potential risks or hazards associated with the use of a product. This is why you tend to see a lot of warning labels and thorough instructions on the products you buy.
If a company knew, or should have known, about a potential risk, it has an obligation to disclose that to potential consumers. Failure to do so can trigger liability for accidents, injuries, and deaths.
We Handle All Product Liability Matters in Temple, TX
When you buy a product for yourself or a family member – especially a child – you expect that it will be safe to use.
Unfortunately, that's not always the case. Every year, thousands of people suffer injuries that could have been avoided, but are a consequence of defective products.
If you or a loved one have been harmed in this way, the Temple product liability attorneys at Lorenz & Lorenz, PLLC are here to help.
Our law firm represents clients in all product liability cases, including those that involve:
Children's toys
Hand tools and power tools
Lawnmowers and other outdoor equipment
Ladders, scaffolding, and building equipment
Household appliances
Medical devices
Pharmaceutical drugs, including opioids
Juul vape pens
Personal hygiene products, including talc powder
Military safety gear, including 3M earplugs
Vehicles and vehicle safety components, including tires, airbags, and seatbelts
Food
And more
Have you suffered an injury because of a defective product in Temple, Texas? Call Lorenz & Lorenz, PLLC to discuss your legal rights and potential options for financial recovery. Your first consultation is free.
Common Injuries Caused By Defective Products
Defective products can cause serious and life-threatening trauma, including:
Traumatic brain injury
Spinal cord damage
Eye injury
Neck, back, and shoulder injury
Broken bones
Soft tissue damage
Lacerations and cuts
Internal bleeding and organ damage
And more
These injuries should not occur when a product is used as intended or in a reasonably foreseeable manner. If they do, the company can be held accountable under Texas state product liability law.
What is My Product Liability Lawsuit Worth?
Many factors will impact the valuation of your product liability lawsuit. This includes:
The severity of your injury
The extent to which it affects your ability to work and enjoy your life
The emotional toll the accident and resulting injury take on you and your family
Your medical bills and costs – both now and in the future
Our Temple product liability lawyers will consult with experts – including engineers, medical professionals, psychologists, to name a few – at every stage of the product liability claims process. With their help, we can better understand your injury and how it will affect your life. With that information in hand, we can work toward securing a full and fair monetary award on your behalf.
This can include damages for:
Present and future medical expenses
Lost income and wages
Disability and/or reduced earning capacity
Pain and suffering
Mental anguish
Loss of consortium
Loss of quality of life
Loss of limb, disfigurement, and scarring
Funeral and burial costs, if an injury is fatal
In some instances, punitive damages might also be available.
However, this is typically limited to situations where the product manufacturer acted maliciously or intentionally misled consumers.
For instance, punitive damages have been awarded to victims in Roundup weedkiller cases because of evidence showing that Monsanto – the pesticide's manufacturer – intentionally buried evidence that exposure to its product could cause cancer.
You Have a Limited Time to File a Product Liability Lawsuit in Temple, Texas
The statute of limitations for product liability lawsuits in Texas is typically two years. The clock begins to run when you discover that you've been injured. A statute of repose bars any injury claims from being brought against the manufacturer 15 years after a product is first sold.
You will lose the right to file a claim and recover compensation if you don't act before time runs out. And, the sooner you can get your case underway, the stronger it will be. So, don't delay in reaching out to a personal injury attorney in Temple, TX for assistance today.
Arrange a Free Consultation With Our Temple Product Liability Lawyers
If you or a loved one have been harmed while using a dangerous or defective product in Temple, TX, call Lorenz & Lorenz, PLLC to learn about your legal options. You may have the right to file a product liability lawsuit against the company that is responsible for putting that dangerous product in your hands. Our Temple product liability lawyers can help you navigate the process and work to secure a substantial award on your behalf. You have a limited time to act, so give us a call today.