Hutto Car Accident Lawyers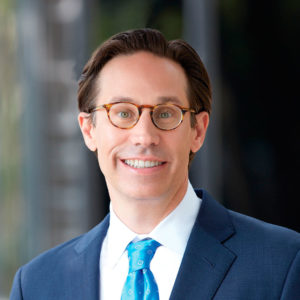 Did you recently sustain an injury in a collision with another driver in Hutto, TX?
If so, you may be entitled to compensation for your medical bills, lost wages, and other expenses.
Reach out to a Hutto car accident lawyer from Lorenz & Lorenz, PLLC, today to begin the legal process.
How Our Texas Law Firm Can Help You Pursue Financial Restitution
At Lorenz & Lorenz, PLLC, we're committed to working tirelessly on behalf of the residents of Hutto, Texas. When you hire our personal injury lawyers to assist you with your auto accident case, we will:
Provide You with Astute Legal Advice
As you work through your car crash lawsuit, you will almost certainly have to make numerous tough decisions and answer a lot of difficult questions. Your responses could have a massive impact on the eventual outcome of your case.
Fortunately, when you work with our law firm, you won't have to handle these challenging situations alone. Our team of skilled attorneys will be by your side to provide you with the advice and guidance you need to keep your case on track.
Handle Your Case's Paperwork Load
The process of fighting for financial restitution after a car accident in the state of Texas typically requires quite a lot of paperwork. From petitioning the court to requesting evidence from third parties, and everything in between, the list of forms to fill out can quickly begin to feel overwhelming.
We don't want you to have to spend your precious recovery and relaxation time filling out legal documents. When you hire us, our lawyers and paralegals will be more than happy to process all of your paperwork on your behalf.
Negotiate with the Other Party's Insurer
At some point during your case, the other party's insurer may reach out to offer you a settlement deal. Of course, it is rarely advisable to accept their initial proposal. It almost always makes more sense to spend some time negotiating the terms of the agreement before signing any documents.
Having spent many years working on car accident cases, our skilled lawyers have negotiated numerous settlement deals with insurance companies in Texas. When you enlist our services, we will use this experience to try to hammer out favorable terms for you.
Argue on Your Behalf at Trial
If the other party's insurance company is unable or unwilling to offer you a fair settlement deal, your pursuit of financial restitution will all but certainly end up in court. There, a judge and jury will review the details of your case and decide how much (if any) compensation you should get.
Over the years, our legal team has argued countless cases involving car accidents in courtrooms throughout the state of Texas. When you hire a trial attorney from our law firm, we will fight tirelessly to try to ensure that you receive a fair hearing.
Would you like to have the skilled car accident lawyers from Lorenz & Lorenz, PLLC, help you fight for the compensation you deserve? Then please do not hesitate to reach out and set up a free consultation at our law office in Austin. We look forward to meeting you and discussing your case in greater detail.
Car Accidents in Texas – Understanding the Statistics
Every time Hutto residents jump into their car and head out onto the streets and highways of Central Texas, there is a chance they could get into an accident and sustain a severe injury, or even die.
Drivers who wish to fully understand the extent of their risk need only look at the following statistics:
In 2018, 249,241 people suffered injuries in traffic accidents in Texas
In that same year, 3,639 motorists died in the state of Texas
Texas has the 23rd highest rate of traffic fatalities per capita in the United States
Texas has the 17th highest rate of traffic fatalities per mile traveled in the United States
Are you one of the thousands of people who were injured in an accident in the Lone Star State last year? If so, our personal injury attorneys in Hutto might be able to help you recover some much-needed compensation. Reach out to us today to learn more about your legal options.
Common Causes of Car Accidents in Hutto
In the City of Hutto, motor vehicle accidents can happen at almost any time, in just about any location. When they occur, they are often caused by one or more of the following factors:
Drunk Driving
Drivers who have alcohol in their system tend to have trouble staying in their lane and obeying local traffic laws. As a result, they often collide with other road users.
Distracted Driving
When drivers apply their makeup or text their friends as they travel through Hutto, they struggle to pay attention to the road ahead.
These distractions frequently cause them to crash into walkers, cyclists, and other motorists.
Fatigued Driving
When Hutto drivers spend too much time on the road, they can start to become fatigued and have trouble operating their vehicle in a safe manner. Unfortunately, their tiredness regularly causes them to get into accidents.
Speeding
The faster drivers travel, the less time they have to react to walkers crossing the street and other motorists changing lanes. Despite this fact, speeding continues to be a significant problem in Hutto – one that causes countless accidents every year.
Inclement Weather Conditions
When roads become wet or slippery, drivers frequently have trouble maintaining control of their vehicles. Unfortunately, their diminished control levels often cause them to collide with other road users.
No matter which of these factors was responsible for your collision, the personal injury lawyers at Lorenz & Lorenz, PLLC, would be more than happy to help you fight for compensation. When you are ready to get started, all you need to do is pick up the phone, give us a call, and set up a free case evaluation with a member of our team.
Common Injuries Sustained By the Victims of Hutto Car Wrecks
Modern cars are loaded with safety equipment like airbags and door beams that are designed to protect their occupants. Nevertheless, when people get into accidents while driving around Hutto, they can suffer some catastrophic injuries, including:
Fractured bones
Amputations
Internal organ injuries
Degloving injuries
Disfigurement
Eye injuries
The car and truck accident attorneys at Lorenz & Lorenz, PLLC, have been helping the people of Hutto file personal injury claims against negligent drivers for many years. If you would like to have us do the same for you, all you have to do is send us a message or give us a call.
Compensation Available to Hutto Car Accident Victims
The amount of money paid out to Hutto residents when they get into auto accidents is almost entirely dependent on the severity of their injuries.
Individuals who suffer severe injuries that leave them with permanent disabilities and prevent them from returning to work tend to receive the most substantial compensation checks.
Regardless of the size of their eventual settlements, most car crash victims in the state of Texas can recover compensation for their:
Lost wages
Loss of future earning capacity
Medical expenses
Rehabilitative care costs
Pain and suffering
Mental anguish
People who file wrongful death suits after a member of their family dies in a car accident can also retrieve compensation for their burial expenses and their loss of consortium.
At Lorenz & Lorenz, PLLC, car accident lawsuits are one of our primary practice areas. As such, we would be happy to review your personal injury case and provide you with an estimate of its worth. Reach out to us today to set up a free consultation and get started.
Deadline for Filing Car Accident Lawsuits in the State of Texas
According to section 16.003 of the Texas Civil Practice & Remedies Code, the statute of limitations for almost all personal injury lawsuits in the Lone Star State is two years. This rule means that the majority of individuals who suffer injuries in car crashes must file suit against the at-fault party before the second anniversary of their collision.
Is the statutory window for your personal injury case set to close in the coming weeks or months? If so, please do not hesitate to reach out to our car, truck, and motorcycle accident lawyers today. We may be able to help you expedite your filing.
Schedule a Free Consultation With Our Hutto, TX Car Accident Lawyers
When the residents of Hutto need help with their legal issues, they know they can count on the team at Lorenz & Lorenz, PLLC. Our attorneys have the industry experience and statutory knowledge needed to handle just about any case – no matter how complex it may be. To have us assist you with your car accident lawsuit, just give us a call or contact us online.