Leander Car Accident Lawyers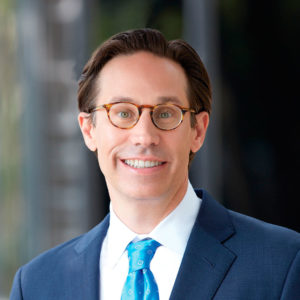 Were you recently injured in a traffic collision that was caused by the negligence or recklessness of another party?
If so, a skilled Leander car accident lawyer might be able to help you recover some financial restitution.
Contact the law offices of Lorenz & Lorenz, PLLC, today to get started.
How Our Car Accident Lawyers Can Help You Fight for the Financial Restitution You Deserve
At Lorenz & Lorenz, PLLC, we are dedicated to providing the people of Leander with outstanding legal services whenever they should need them.
If you hire our personal injury lawyers to help you pursue compensation after your car accident, we will:
Search for Evidence to Help Your Case
Claiming compensation after a car crash in the state of Texas is not a simple process. If you are to walk away from your lawsuit with meaningful compensation, you will need to prove:
That the other party owed you a duty of care
That their negligent actions breached that duty of care
That their breach of duty caused you to suffer an injury, and
That your injury is as life-altering as you claim
The best way to prove these four essential points is to present the court with a mountain of relevant evidence. When you hire our team, we will help you locate that evidence.
Negotiate a Settlement Deal on Your Behalf
As your car accident lawsuit moves forward, the at-fault driver's insurance company may get in touch to offer you a settlement deal. Unfortunately, the financial terms of their initial proposal are likely to leave a lot to be desired. A period of negotiation may be needed to get them to open up their pocketbooks and increase their offer.
Having worked on countless car accident cases over the years, the attorneys at Lorenz & Lorenz, PLLC, know how to negotiate with penny-pinching insurance companies. When you enlist the services of our law firm, we will use our knowledge and experience to try to hammer out a fair settlement deal for you.
Argue on Your Behalf in Court
If the other party's insurance company is not willing to negotiate in good faith, you will need to take them to trial. There, both sides will have the opportunity to state their case in front of a judge – who will eventually decide how much money you ought to receive.
Over the years, our legal team has represented clients in courtrooms throughout Texas and the entire United States. We understand what it takes to argue a case in a way that will resonate with the presiding judge. When you hire a trial attorney from our law firm, you can feel confident that you will receive a fair hearing in court.
Are you ready to begin fighting for compensation with the help of an experienced car accident attorney from Lorenz & Lorenz, PLLC? Then please do not hesitate to reach out and arrange a free consultation with a member of our team. We would love to meet with you to learn more about your case.
Common Causes of Car Accidents in Leander, TX
According to data from the Texas Department of Transportation, as many as 249,241 people sustained injuries in motor vehicle collisions in the Lone Star State in 2018. The following factors caused the vast majority of those accidents:
Drunk driving
Distracted driving
Fatigued driving
Reckless driving
Poorly maintained vehicles
Poorly maintained roads
Inclement weather conditions
No matter what caused your injury, you can rely on our car and truck accident lawyers to help you fight for the compensation you deserve. Give us a call today to set up a free consultation and take the first step toward forming a highly-effective attorney-client relationship.
How Leander Residents Can Reduce Their Chances of Getting into an Auto Accident
It is not possible for Leander residents to completely eliminate their risk of getting into a car crash as they travel around town on a daily basis.
However, they can massively reduce the dangers of driving on the streets and highways of Central Texas by:
Refraining from using their cell phone while driving
Limiting the number of passengers in their car
Refraining from driving after consuming alcoholic beverages
Paying close attention to all road signs
Getting their vehicle serviced on a regular basis
Indicating before changing lanes and making turns
Refraining from driving late at night
Avoiding dangerous roads and intersections
Did you get into a car accident in Leander, despite your best efforts to lessen your risk? If so, an experienced personal injury lawyer from Lorenz & Lorenz, PLLC, might be able to help you recover the financial restitution you need to pay for your medical bills. Contact us at your earliest convenience to learn more about your legal options.
Common Injuries Sustained By the Victims of Leander Car Accidents
When the people of Leander get into car crashes, they often sustain serious injuries – many of which can leave them with life-long health issues and prevent them from returning to work for months or even years. A brief list of the most common auto accident injuries would include:
Bone Fractures
When a car crash occurs, the bodies of the people involved undergo a tremendous amount of trauma. These forces often result in broken bones.
Though fractures can occur in any area of the body, they frequently happen in the arms, legs, hands, and feet. Injuries of this nature can take anywhere from a few weeks to several months to reach a point of maximum medical improvement.
Traumatic Brain Injuries
Car accidents regularly cause people to hit their heads against solid objects like the steering wheel, door, and dashboard. These impacts almost always result in traumatic brain injuries. Injuries of this nature can cause symptoms such as:
Slurred speech
Dizziness
Loss of consciousness
Light sensitivity
Memory problems
Mood swings
Almost all treatment plans for traumatic brain injuries involve some combination of rest, medication, surgery, and physical therapy.
Spinal Cord Injuries
When the people of Leander get into car crashes, they often suffer trauma to their backs. As a result, they regularly arrive at the clinic or hospital with spinal cord injuries – while experiencing symptoms like:
Loss of bowel and bladder control
Breathing difficulties
Balance problems
Loss of sexual function and fertility
Spasms
Paralysis
Some people are fortunate enough to recover from their spinal cord injuries in as little as a few weeks or months. Many other individuals never regain their full bodily function.
Burns
It is not at all unusual for cars and trucks to catch fire when a crash occurs. When they do, the people involved in those accidents tend to suffer some severe burns. Treatments for these types of injuries can include hydrotherapy, antibiotics, and surgery.
Soft Tissue Injuries
When car wrecks happen in Leander, drivers and passengers often sustain soft tissue injuries. The most common example of this type of injury is, undoubtedly, whiplash.
Soft tissue injuries can be incredibly painful. Many patients take weeks or even months to reach their point of maximum medical improvement.
Did you recently sustain one of these injuries after a collision with a car, SUV, or 18-wheeler? Then you may be entitled to compensation. Reach out to the personal injury attorneys at Lorenz & Lorenz, PLLC, today to begin the legal process.
Compensation Awarded to the Leander Car Wreck Victims
The amount of compensation the residents of Leander receive after car accidents can vary significantly from one case to the next.
When determining an exact figure, judges, juries, and insurance companies typically consider factors like:
The severity of the victim's injury
The cost of their initial medical treatment
The cost of their rehabilitative care
The affect their injury will have on their career
The impact their medical issues are likely to have on their quality of life
When we represent the victims of Leander car accidents, we almost always pursue financial restitution for their:
Medical bills
Ongoing healthcare costs
Loss of enjoyment of life
Mental anguish
Pain and suffering
Lost wages
Loss of future earning capacity
When we file wrongful death suits on behalf of the family members of an individual who died in a crash, we also demand compensation for their burial and funeral costs as well as their loss of consortium.
Would you like to have one of our knowledgeable car and motorcycle accident lawyers analyze your case and let you know how much it is likely to be worth? Then please pick up the phone and give us a call today. We are ready, willing, and able to assist.
Need an Experienced Car Accident Lawyer in Leander? Contact Our Law Firm Today
At Lorenz & Lorenz, PLLC, we've been helping the residents of Leander with their personal injury claims for many years. If you recently sustained an injury after a collision with a negligent driver, we would be more than happy to do the same for you. To get started, all you have to do is send us a message and set up a free case evaluation with a member of our team.