Manor Car Accident Lawyers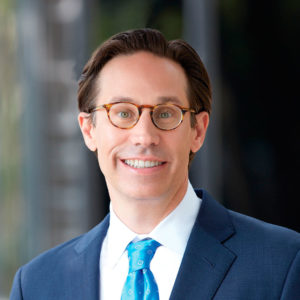 Have you recently been injured in a car accident in Manor, TX?
If so, you may be entitled to compensation for your medical bills, lost wages, and other expenses.
To claim it, however, you will need the help of a skilled Manor car accident lawyer from the law office of Lorenz & Lorenz, PLLC.
How Our Personal Injury Law Firm Can Help You Fight for Compensation
The team at Lorenz & Lorenz, PLLC, is dedicated to supporting the community in Manor, Texas. When you are injured in a car accident and need legal representation, our personal injury lawyers will:
Search for Evidence to Help Your Case
To receive the compensation you deserve, you will need to collect evidence to prove that:
The other party acted negligently or recklessly
The other party's actions caused you to suffer an injury
Your injury is as life-altering as you state
When you work with our car accident attorneys, you won't need to gather this evidence alone. Our experienced lawyers will help you every step of the way.
Negotiate a Settlement with the Other Party's Insurance Company
Car accident lawsuits seldom make it to trial. In most cases, a settlement is negotiated between the plaintiff and the defendant's insurance provider.
If you would like to resolve your lawsuit through the settlement process, our team will be happy to negotiate a deal on your behalf. We have worked on countless settlements over the years, so you can be confident that you will be well-represented at the negotiating table.
Represent You in Court
If the other party's insurance company will not agree to a fair settlement, you will need to go to court. If a settlement is not reached, both sides will present their evidence to a judge or jury. Then they will make the final decision on the amount of compensation you should receive.
You deserve to have a fair hearing in court. When you work with a personal injury attorney from Lorenz & Lorenz, PLLC, that is exactly what you will receive. Our legal team has been arguing on behalf of clients in courtrooms throughout Texas for years – and we are ready to do the same for you.
Do you need the advice and expertise of the car accident attorneys from Lorenz & Lorenz, PLLC? Then please do not hesitate to schedule a free consultation with a representative from our team. We would love to meet with you and learn more about the details of your case.
Common Causes of Motor Vehicle Accidents in Manor
Car accidents that result in severe injury or wrongful death can be caused by a wide variety of different factors, including:
Drunk Driving
When drunk drivers get behind the wheel, their decision-making is impaired.
Often, they will swerve on the road, ignore traffic lights and signs, as well as drive in the wrong direction on one-way streets. These reckless actions frequently lead to collisions with other drivers and pedestrians.
Distracted Driving
Drivers can become distracted when they text, adjust the radio, eat, or talk to someone else in their car. This lack of focus can quickly result in an accident with another motorist.
Speeding
When drivers travel excessively quickly, they have less time to react to the movements of the vehicles around them. As such, it is not at all surprising that speeding is a leading cause of car accidents in Manor.
Poor Vehicle Maintenance
Cars and other vehicles need routine care to ensure they are safe to use on the road. However, some drivers skip out on scheduled maintenance. Their worn tires and slow brakes frequently cause them to get into collisions with other motorists.
Poor Road Maintenance
The City of Manor is required to ensure that its roads are safe for use by motorists. Of course, they do not always fulfill their obligations. As such, potholes and road debris cause numerous accidents every year.
Whether your automobile accident was the result of a blown tire, a drunk driver, or a pothole, our Manor personal injury attorneys can help you fight for the compensation you deserve. Pick up the phone and give us a call as soon as you are ready to get started.
Common Injuries Sustained By the Victims of Manor Car Accident Victims
When the residents of Manor get into car accidents, they can experience a wide range of nasty injuries. While some people are fortunate enough to escape with nothing more than a few cuts, bumps, and scrapes, others are not so lucky.
Some drivers and passengers sustain painful injuries that have the potential to affect them for the rest of their lives, such as:
Fractured bones
Internal organ injuries
Eye injuries
Lacerations
Disfigurement
Degloving injuries
If you have been injured in a car accident and need an attorney to represent you, please reach out to Lorenz & Lorenz, PLLC, today. We are always ready, willing, and able to assist our friends and neighbors in Manor.
How Manor Residents Can Reduce Their Risk of Sustaining an Injury in a Car Accident
It is not possible for Manor residents to completely eliminate the possibility of dying or sustaining an injury when they go for a drive. However, they can massively reduce their risk by:
Refraining from Using Their Phone While Driving
During the few seconds it takes for drivers to look down at their phone and select a contact or send a text, a lot can change on the road ahead of them.
Individuals who wish to avoid getting into car accidents and sustaining severe injuries would be well advised to keep their phones in their pockets until they reach their destination.
Wearing Their Seatbelt at All Times
Multiple studies have shown that wearing a seat belt reduces the risk of serious injury during a wreck. However, the efficiency of a seat belt relies on how it is worn. For maximum protection, seat belts must be snug and not twisted around the body.
Refraining from Driving After Drinking Alcohol
Drinking alcohol, even in small quantities, can have a severe negative impact on a driver's ability to safely operate their vehicle. As such, individuals who want to stay safe on the road should call an Uber or get a ride from a friend if they have been drinking.
Driving a Car With a High Safety Rating
When it comes to safety, not all cars are created equal. So, Manor drivers who wish to reduce their risk of sustaining a severe injury on the road would be well advised to pay close attention to NHTSA and IIHS safety ratings when they are purchasing their next vehicle.
If despite your best efforts to reduce your risk, you recently sustained an injury in a car accident in Manor, please reach out to the legal team at Lorenz & Lorenz, PLLC. We may be able to help you recover some much-needed compensation.
Compensation Available to the Victims of Manor Car Crashes
The amount of compensation awarded to Manor residents after car accidents can vary quite a bit from one case to the next.
However, those who sustain injuries that leave them with life-long health challenges or permanent disabilities typically receive the largest payouts.
At Lorenz & Lorenz, PLLC, we represent our car accident victims and will always fight for fair compensation. We usually demand payment for:
Medical expenses
Lost wages
Ongoing healthcare costs
Mental anguish
Loss of future earning capacity
Loss of quality of life
Pain and suffering
Would you like to have our team of experienced litigators analyze your car accident case and provide you with an estimate of its worth? If so, please do not hesitate to reach out to us and set up a free initial consultation at our law offices in Austin, Texas.
Statute of Limitations for Car Accident Lawsuits in Texas
According to section 16.003 of the Texas Civil Practice & Remedies Code, the statute of limitations for personal injury cases in the state of Texas is two years. This rule means that Manor residents who get hurt in car crashes must generally file suit against the at-fault party before the second anniversary of their collision. Those who fail to do so can lose their right to financial compensation.
Is the statutory window for your personal injury case due to close in the near future? If so, please contact the legal team at Lorenz & Lorenz, PLLC, as soon as possible. We may be able to start the process in an expedited manner.
Your Trusted Car Accident Lawyer in Manor, Texas
The attorneys at Lorenz & Lorenz, PLLC, have been fighting hard on behalf of the residents of Manor, TX, for many years. During that time, we have helped countless clients recover the compensation they need to pay for their medical bills and other expenses after car accidents that left them with severe injuries. If you would like to have us stand up and fight for you, all you need to do is pick up the phone and give us a call.