Texas Pedestrian Accident Lawyer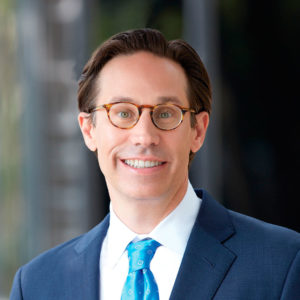 Most roads in Texas were built for large vehicles and fast-moving traffic. They weren't designed with features to keep pedestrians safe. As more people are choosing to walk, rather than drive, accidents involving pedestrians have become extremely problematic across the state. Texas is currently ranked as the thirteenth most dangerous state for pedestrians.
Have you sustained an injury as a pedestrian in Texas? Do you believe that you were hurt because someone else was negligent or reckless? Contact the experienced Texas pedestrian accident lawyers at Lorenz & Lorenz, LLP for help. You may be entitled to compensation from the person who caused your accident.  We can help you fight to recover every penny you need and deserve.
We offer a free consultation, so call our Texas law office to discuss your case today.
You Deserve a Texas Pedestrian Accident Lawyer With Experience
When you're walking along a Texas road or street, you have very little to protect you if you're involved in an accident. As a result, you're vulnerable to severe, even fatal injuries. Between medical bills, rehabilitation, and lost wages, the costs of your pedestrian accident can become overwhelming. Fortunately, you might be able to seek compensation for your injuries and costs.
Don't trust just anyone with your pedestrian accident case. You deserve an attorney who has the experience, resources, and knowledge to make your case a success. You risk leaving valuable money on the table by hiring someone who isn't intimately familiar with the laws and procedures that will affect your case.
At Lorenz & Lorenz, all we do is personal injury law. Since 2001, we've dedicated our practice to fighting tirelessly on behalf of injured pedestrians like you. We know how important money can be as you recover. We'll fight to obtain compensation on your behalf because you deserve it.
When you turn to our legal team for help after your accident, you can benefit from our nearly two decades of experience. You can trust that we'll do everything we can to get cash in your hands as soon as possible. Call our Texas law firm today to learn more.
Who Is Responsible For My Injuries After My Texas Pedestrian Accident?
In Texas, anyone who contributes to your accident or injuries can be liable for your injuries. You might be able to pursue compensation from anyone whose negligent or wrongful actions caused you to get hurt. This might include:
Drivers of cars and other motor vehicles
Uber drivers
Lyft drivers
Motorcyclists
Bicyclists
Other pedestrians
Employers
Government agencies responsible for providing safe roads and walkways, or
Companies that manufactured or sold defective vehicles or equipment.
As your attorneys, we'll carefully investigate the circumstances surrounding your accident. We'll try to determine every possible cause and identify anyone who shares fault. This way, we can seek compensation from multiple sources and try to get you a substantial financial award.
What If I'm Blamed For My Pedestrian Accident or Injuries?
Multiple people can share blame for a pedestrian accident in Texas. This would include you, even if you happened to get hurt. Fault is allocated to everyone who shares responsibility.
Sharing blame for your accident or injury can affect your ability to recover compensation. Under the state's modified comparative negligence rules, you can seek damages as long as you don't share more than half of the blame for your accident. In other words, you can recover compensation as long as you're allocated less than 51 percent of the blame.
If you do share fault, your damages will reflect that. Your award will be reduced by the degree to which you are to blame. If you're 25 percent responsible for an accident, your damages will be reduced by 25 percent.
It's important to work with a personal injury lawyer who knows how to stand up for you when you're blamed for your injuries. At Lorenz & Lorenz, our attorneys will defend you and work hard to minimize your role in the accident. The less fault allocated to you, the more money you can potentially get.
What Causes Pedestrian Accidents in Texas?
Pedestrians are increasingly at risk on Texas roads. Why? Studies of pedestrian accidents reveal that leading causes include:
Distracted driving
Drunk driving
Making unsafe or illegal turns
Failing to yield the right of way to a pedestrian
A lack of dedicated pedestrian infrastructure (e.g., sidewalks, crosswalks, signs, and signals)
Environmental factors (e.g., weather, limited visibility), and
Hazardous road conditions (e.g., debris on sidewalks, uneven pavement).
Pedestrians are sometimes responsible, at least in part, for their own accidents and injuries.
The National Safety Council warns that distracted pedestrians have become a danger on the roads. More and more pedestrians are getting hurt because they're focused on their phones, rather than paying attention to the traffic around them.
We'll Fight to Get Money For All of Your Pedestrian Accident Injuries
Some law firms will only agree to represent you if you've sustained catastrophic injuries in your Texas pedestrian accident. At Lorenz & Lorenz, we know that any injury can be painful, disrupt your life, and end up being quite expensive. For us, no case is too big or too small.
We're here to help you recover compensation for all of your pedestrian accident injuries, including:
Lacerations
Bruises, sprains, strains, and other soft tissue injuries
Broken bones
Burns
Crushing injury
Degloving
Amputation
Head injury
Spinal cord damage
Paralysis, and more.
If someone you love has been killed in a fatal Texas pedestrian accident, we might also be able to help you pursue compensation for their wrongful death. Don't hesitate to contact our compassionate and knowledgable attorneys to discuss your injury case today.
What Damages Can I Get After I'm Hurt in a Texas Pedestrian Accident?
Don't underestimate the costs of your pedestrian accident and injuries. Insurance companies will try to deny your claim, or, at the very least, reduce the amount of money you get for your injuries. Don't let them. Hire an attorney who will fight tirelessly to obtain money for all of your damages, including:
Medical bills
Pain and suffering
Emotional trauma
Lost wages and income
Disability
Reduced earning capacity
Disfigurement
Loss of enjoyment of life, and more.
At Lorenz & Lorez, we'll do everything we can to obtain a fair settlement offer or award for you. When we represent injured pedestrians, we'll rely on injury experts for a little bit of help. They can provide insight into complicated or detailed aspects of your case. The information they provide can help us better understand the extent of your injuries and the value of your claim.
Call us to schedule a free, no-obligation case assessment. There's a limited amount of time to act, so reach out to us for help today.
How Long Do I Have to File a Lawsuit After I'm Hit By a Car in Texas?
Don't wait too long. The statute of limitations is generally two years from the date you get hurt. You risk losing out on valuable compensation by waiting too long to assert your rights. If the statute of limitations expires before you've filed a claim, you'll be out of luck.
The days, weeks, and months after you get hurt as a pedestrian can be challenging. You don't have to deal with the consequences on your own. Contact Lorenz & Lorenz as soon as you can. We're here to help you in any way that we can. When you call, our Texas personal injury attorneys can get to work on your case right away.
Call Our Texas Pedestrian Accident Lawyers For Help
You might have the right to seek compensation after you've been involved in a pedestrian accident in Texas. The attorneys at Lorenz & Lorenz can help you fight to recover substantial monetary damages. Contact our skilled legal team to schedule a free consultation.
Can't make it into the law office to discuss your case? Our attorneys can come to you. We'll drive to your home, place of work, or even the hospital, if necessary. Call us today to learn more.