Six Things to Know About Car Accident Settlement Agreements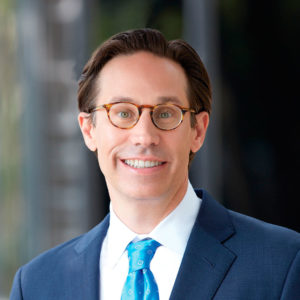 If you are a Texas resident who sustained a fractured bone or a traumatic brain injury in a car accident that was caused by another party, you might be able to file a lawsuit against them. However, your suit is unlikely to end in a jury trial. Most of these cases settle before they ever reach that point. Before you sign any contracts, there are six things you should know about car accident settlement agreements.
The skilled personal injury attorneys at Lorenz & Lorenz, LLP, have covered them all on this page.
What Do You Need to Know About Settlement Agreements?
Before you decide to accept an insurance adjuster's settlement offer after a car crash in the state of Texas, you should know that:
Settlement Deals Are Almost Always Negotiable
In the hours or days immediately following your car accident, the at-fault motorist's insurance is likely to reach out to offer you a settlement. When they do so, they are likely to try to make it seem like the proposal is non-negotiable.
They do so because they want you to sign on the dotted line without any pushback.
In reality, however, settlements for injuries sustained in auto accidents are almost always negotiable. With the help of an experienced personal injury law firm, you might be able to get an improved insurance settlement.
Settlement Deals Are Binding and Irrevocable
Before you accept a settlement deal after your accident in Texas, it is vital for you to understand that these contracts are binding and irrevocable. In other words, once you sign on the dotted line, you will no longer have the ability to change your mind. You will need to live with the deal as written.
Because of the restrictive nature of settlement deals, it is always smart to have a knowledgeable attorney review the documents before you sign. By taking this step, you can make it less likely that you will agree to anything that you later regret.
Settlement Deals Release Insurers and Policyholders from All Liability
When you sign a settlement deal, you receive the cash you need to cover your medical expenses and other costs. However, the insurance company and its policyholder also receive something valuable – a release.
This release doesn't just free them from liability for the injuries you named in your car crash case. It also gets them off the hook for any future health issues you experience as a result of the collision.
The fact that the insurer has this release means that you will not be able to sue them if you later discover another injury caused by your accident.
Settlement Deals Can Release Other Parties from Liability
When insurance companies draft settlement deals, they primarily focus on releasing themselves and their policyholder from all liability. However, it is not at all uncommon for them to include clauses that also forbid you from taking legal action against other parties.
They typically do this to protect individuals and businesses with whom they have a close relationship.
If you are worried about the possibility of handing liability waivers to third parties, you would be wise to ask a knowledgeable personal injury lawyer to review your settlement before you sign. Doing so should take no more than a few hours but could save you a lot of heartache down the line.
Settlement Agreements Can Limit Your Rights
It is not at all unusual for car insurance companies in the state of Texas to try to hide clauses in their settlement contracts that can limit the rights of injured parties. The most common limitations include:
Mandatory arbitration
Strict payment schedules, and
Rules regarding compensation spending
Do you want to avoid having sneaky clauses like these in your settlement deal? If so, you would be wise to have an experienced lawyer review the document and make edits as needed.
Settlement Deals Can Compensate You for a Wide Range of Damages
The settlement payment you receive at the end of your car accident claim won't just cover your medical bills. You must also use it to pay for your:
Rehabilitation expenses
Ongoing care costs
Property damage
Lost wages
Loss of future earning capacity
Mental anguish
Loss of enjoyment of life
Since your payment must cover such a broad range of damages, it is vital that you have an experienced attorney assess your claim before agreeing to any deals.
When evaluated correctly, the amount of compensation you receive after filing a lawsuit won't depend on the whims of the car insurance company. Instead, it will depend on factors like:
The cost of your initial medical treatment
The fees associated with your rehabilitation
The expenses attached to your ongoing care
The cost to repair or replace your personal property
The amount of time you missed from work
The impact your injury will have on your career
The mental anguish you endured because of your injury
The effect your injury will have on your quality of life
Over the years, the personal injury lawyers at Lorenz & Lorenz, LLP, have helped a plethora of Texans work out favorable settlement deals after car accidents. So, if you need any more information about any of the six facts listed above, please do not hesitate to give us a call. We would be happy to set up a free consultation to provide you with the answers you seek.
How Can an Attorney Help You Through the Settlement Process?
You do not need to work through the insurance claim settlement process on your own.
When you enlist the services of a seasoned Texas personal injury lawyer from Lorenz & Lorenz, LLP, we will assist you with your fight for the compensation you deserve by:
Analyzing the details of your car crash and assessing your damages
Conducting a thorough investigation into the cause of your crash
Identifying the person or business that is liable for your damages
Devising an effective legal strategy for your car accident case
Handling the administrative side of your personal injury lawsuit
Helping you understand the legal options that are available to you
Communicating with the auto or health insurer on your behalf
Speaking with relevant experts about the details of your case
Providing you with honest answers to all your legal questions
Offering you sound legal advice and guidance during your case
Looking for evidence to support your compensation claim
Providing you with a detailed overview of the Texas legal system
Negotiating a fair settlement deal with the defendant's insurer
During their long and illustrious careers, the attorneys at Lorenz & Lorenz, LLP, have handled a plethora of car accident cases – securing a myriad of favorable settlements along the way. If you want to have us fight for you, all you need to do is give us a call or contact us online today.
Lorenz & Lorenz, LLP – Your Experienced Car Accident Lawyers
Do you have a question regarding any of the six things to know about car accident settlement agreements? If so, please do not hesitate to contact the legal team at Lorenz & Lorenz, LLP, in Austin or Waco. We have years of experience in the legal industry – and we will be happy to provide you with the answers you need.