What Does a Personal Injury Lawyer Do?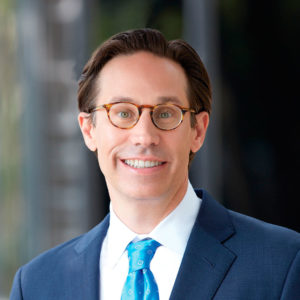 When you slip and fall or get into a car accident in the state of Texas, your loved ones might suggest that you obtain legal representation.
Before you do, however, you may wonder, "What does a personal injury lawyer do?"
How Can a Personal Injury Attorney Help with Your Compensation Claim?
When you hire a knowledgeable personal injury lawyer to help you pursue damages after an animal attack or motor vehicle accident, they will:
Assess the Value of Your Personal Injury Case
Before beginning your personal injury case, it is always smart to figure out how much compensation you should demand from the other party. Should you fail to take this step, you may end up paying for some of your medical expenses out of your own pocket.
To calculate the value of your compensation claim, your attorney will look at factors such as:
The cost of your initial medical treatment
The fees you will incur during your rehabilitation
The expenses associated with your ongoing healthcare needs
The cost to repair or replace your damaged property
The amount of time you missed from work because of your injury
The impact your injury will have on the future of your career
The mental anguish you endured because of your injury
The effect your injury will have on your overall quality of life
Depending on the type of case you have, your attorney should be able to provide you with an estimated valuation at your initial consultation.
Consult with Respected Industry Experts About Your Case
Personal injury lawyers in Texas have a detailed understanding of tort law. However, they are not experts in medicine or product design.
As such, if you suffer an injury at the hands of a negligent doctor or as the result of a defective product, you can expect your attorney to consult with a professional who is familiar with the practices of the industry.
These types of conversations can go a long way toward helping you prove your case and claim the compensation you deserve.
Provide You with Astute Legal Advice Throughout Your Case
As you work through your personal injury lawsuit, you will have to make a plethora of difficult decisions. If you consistently make the right calls, you may be able to improve your odds of securing a favorable result. However, if you make poor choices, you might harm your chances of recovering the compensation you deserve.
When you hire a knowledgeable personal injury attorney, you won't have to make those decisions on your own. Your lawyer will be by your side throughout your case to provide you with the advice and guidance you require to make the right calls.
Conduct an Investigation into the Cause of Your Accident
When you enlist the services of a skilled lawyer, one of the first things they will do is launch a thorough investigation into the cause of your dog attack or car accident. They do so for two main reasons:
To identify the person or entity that is liable for your damages, and
To gain a clearer picture of the actions the liable party took that led to your accident
Your attorney can then use the information gathered during the investigation to aid the fight for the compensation you need and deserve.
Search for Evidence to Help Prove Your Claims
To secure a favorable verdict in a personal injury case in Texas, an injured party like you must prove:
That the defendant owed you a duty of care
That the defendant's negligent actions breached that duty of care
That the defendant's breach of duty caused you to suffer an injury
That your injury is as life-altering as you claim
Typically, the best way to prove these points is to present the court with relevant evidentiary materials, like:
Witness testimony
Surveillance footage
Accident scene photos
Medical records
Healthcare bills
When you hire a personal injury lawyer to assist you with your claim, they will search for the evidence you need to prove your case in court.
Negotiate a Settlement Deal with the Other Party's Insurance Company
The vast majority of personal injury cases in the state of Texas do not get to trial. Instead, they usually resolve when accident victims and insurance companies agree to a settlement deal. Of course, these settlement agreements do not come together overnight. They almost always involve weeks or months of intense negotiations.
When you hire an attorney to represent you, they will use their knowledge and experience to try to negotiate a favorable deal on your behalf.
Argue Your Case at Trial
If the other party's insurance company is not willing to agree to a fair and reasonable settlement, your personal injury lawsuit is likely to end up in court.
There, a judge will examine the details of your accident and determine the amount of compensation you ought to receive (if any).
When you enlist the services of a knowledgeable attorney, they will argue on your behalf at trial – and present evidence to prove the other person's liability. In doing so, they should significantly boost your odds of securing a favorable outcome to your case.
What Types of Cases Can Personal Injury Attorneys Handle?
Attorneys at firms like Lorenz & Lorenz, LLP, are familiar with just about all aspects of Texas personal injury law. As a result, they are capable of representing clients in a wide range of cases, including:
Car accidents
Dog bite accidents
Slip and fall accidents
Product liability cases
Wrongful death cases
The best way to know whether an attorney has the skills and experience necessary to handle your case is to arrange an initial consultation at their offices and ask them. Most lawyers should be able to give you examples of similar lawsuits they have worked on in the past.
How Much Does It Cost to Hire a Personal Injury Attorney?
Texans who suffer injuries in falls and motor vehicle accidents frequently avoid hiring an attorney to help them pursue damages because they think they cannot afford to do so. In reality, however, most injured people have the ability to enlist the services of a legal representative without needing to pay any money upfront.
That's because the vast majority of personal injury law firms in Texas run on a contingency fee basis. This method means that lawyers do not take a fee unless they successfully recover compensation for their clients.
Attorneys who claim damages for injured individuals then take a cut of the award. Their fee can be anywhere between 20 and 40 percent. However, most firms take one-third.
The only way to be sure how much your attorney of choice will charge for their services is to give them a call and ask them.
What Does a Personal Injury Lawyer Do? Contact Our Law Firm for More Information
"What does a personal injury lawyer do?" We hope we have given you the information you require on this page. However, if you would like to learn a little more about the ways a seasoned attorney can assist an injury victim like you, all you need to do is contact Lorenz & Lorenz, LLP, today.