Austin Distracted Driving Accidents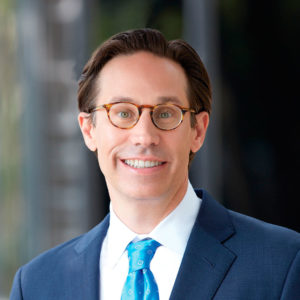 Have you been injured in an accident because the other driver was distracted? Contact Lorenz & Lorenz, LLP for immediate legal assistance. You could be entitled to a significant financial award. Our Austin car accident attorneys can help you fight to get every dollar you deserve.
For more than 17 years, we've been fighting on behalf of car accident victims in and around Austin, Texas. Let us put our experience, reputation, and track record of success to work for you. Give us a call and arrange a free consultation. We'll listen to your story, help you understand your options, and answer any questions you might have.
Why Should I Hire a Personal Injury Lawyer After a Distracted Driving Car Accident in Austin?
After a car accident in Austin, you could be entitled to compensation. That's certainly true if the other driver was distracted at the time of the crash.
However, getting money isn't always easy. Hiring an Austin personal injury attorney with experience handling distracted driving accident cases can make a huge difference at the end of the day. Here's why:
The distracted driver will probably deny responsibility. You'll need proof that they weren't paying attention at the time of the crash. Your lawyer can conduct an in-depth investigation and gather evidence to make that happen.
Insurance companies will do anything to avoid paying you the money you deserve. They might even engage in bad faith tactics or try to blame you. That will be tough to do when you have an attorney by your side.
It's tough to know what your injury claim is worth. Insurance companies will be eager to minimize any payout you receive. Your lawyer can make sure that all of your damages are identified and that each one is meticulously calculated with the aid of specialists and experts.
You might think that your accident only happened because the other driver was distracted. While that might be true, in part, there could be other factors at play. It's important to identify all of the causes of a crash. Doing so can ensure that you are able to hold all negligent parties accountable.
Insurance companies don't want to go to court. They especially don't want to go to court when you are represented by a highly skilled and award-winning trial attorney. The threat of a jury trial can be enough to force insurers to extend a fair offer.
At Lorenz & Lorenz, LLP, we know that the consequences of an unexpected accident can change the course of your life forever. If you've been injured because another driver couldn't be bothered to pay attention to the road, we'll do everything we can to hold them accountable. Give us a call to schedule a free consultation with our Austin distracted driving accident lawyers to learn more about how we might be able to help.
What is Distracted Driving?
Distracted driving is much more than talking or texting and driving. It includes any behavior that causes a driver's attention or focus to shift away from the task at hand – driving.
There are actually three primary forms of distracted driving: visual, cognitive, and manual.
Visual Distractions
A visual distraction causes a driver to take their eyes off of the road. Rather than looking at the road, analyzing traffic patterns, and searching for hazards, a driver diverts their gaze to something else. Examples of visual distractions include:
Reading, writing, or sending electronic messages on a hand held device
Looking down at the ground to find a french fry the driver dropped
Turning around to look at a passenger in the back seat, and
Looking at the screen on a GPS navigation system for guidance.
Visual distractions are incredibly dangerous. If a driver is not looking at the road, they literally cannot see what's going on.
Cognitive Distractions
A cognitive distraction means that a driver's full attention and focus is not on the road. While the driver's eyes might be on the road, their mind is not. Examples of cognitive distractions include:
Rehashing a fight or conversation the driver just had with a spouse, partner, or co-worker just had, or
Having an in-depth conversation with a passenger or another person using a hands-free device.
Driving requires all operators to be fully engaged and focused on the task at hand. A driver whose mind is elsewhere is unlikely to be able to react to normal changes in traffic patterns (e.g., a red light turns green) or if something goes wrong (e.g., another driver changes lanes without a turning signal).
Manual Distractions
A manual distraction means that a driver is doing something that causes them to take their hands off of the steering wheel. Examples of manual distractions include:
Writing a text message or dialing a phone number on a cell phone
Eating or drinking, and
Applying makeup.
If a driver's hands aren't on the wheel, they won't be able to navigate the car away from a sudden hazard or danger. This can increase the likelihood of a single-vehicle crash or multi-vehicle collision.
Using a cell phone while driving often falls into all three categories, making it one of the most dangerous behaviors you can engage in behind the wheel.
Under Texas law, distracted driving can be considered negligence. If someone's negligence causes you to get hurt, they can be held financially accountable.
Distracted Driving Facts and Statistics
Distracted driving has become a huge problem in recent years. There's been a surge in accidents caused by distracted drivers. It's no coincidence that the rise in distracted driving has corresponded with the increased popularity and availability of smartphones. It's become so problematic that distracted driving is now considered the new "drunk driving."
Here are some notable facts and statistics about distracted driving:
Cell phone distractions cause an estimated 1.6 million car accidents every year.
Distracted driving kills 9 people and injures at least 1,000 every day across the nation.
In 2018, there were 2,841 deaths caused by distracted driving.
The average driver takes their eyes off the road for at least five seconds while texting.
It only takes three seconds for an accident to happen once a driver has become distracted.
Reaching for an object is dangerous – you're 8 times more likely to crash when you do so.
In 2018, 18 percent of all car accidents in Texas were caused by distracted driving.
That year, 95,572 distracted driving crashes killed 394 people and injured another 2,340.
Between 2016 and 2017, fatal distracted driving accidents in Travis County increased by 12 percent.
Distracted driving is dangerous. Sadly, many Americans admit to getting distracted behind the wheel.
Gathering Evidence in a Distracted Driving Accident Case
When someone is distracted by a child in the back seat, checking social media, or talking on the phone, they have to be held accountable for any accidents they cause. However, distracted drivers probably won't simply admit they're to blame. To get the money you deserve, you'll have to gather evidence to prove that they were distracted and, in turn, caused you to get hurt.
Our Austin car accident lawyers have more than 17 years of experience investigating and building personal injury cases. We know what evidence will be important to your case and, importantly, know how to find it. We'll exhaust all resources as we gather the proof we need to prove the other driver was distracted. This might involve:
Securing a police report that indicates the driver was distracted.
Subpoenaing cell phone records to review the driver's cell phone activity before and during the time of the accident.
Reviewing video footage from traffic cameras and any surveillance equipment that might have caught the driver in action.
Canvassing to find witnesses who might have seen the driver engage in distracted behavior.
Bring in experts, including accident reconstructionists, to identify and/or rule out other potential causes of the accident.
We'll work hard to gather the evidence that's necessary to prove the other driver was distracted and negligent.
Call Our Austin Distracted Driving Accident Lawyers For Help
If you or a loved one has been involved in a distracted driving car accident in Austin, Texas, you might be entitled to compensation. Contact Lorenz & Lorenz, LLP to discuss your case and find out how our legal team might be able to help. A financial recovery can help to cover the cost of your medical bills, make up for lost income and wages, and even compensate for your pain and suffering. We'll help you fight to secure every dollar you need and deserve.
We offer a free consultation, so don't hesitate to call our Austin, TX law firm today.