Your Austin Bicycle Accident Lawyers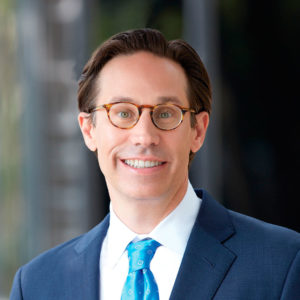 Austin has invested millions to make the city a safer place for bicyclists. In the past decade, the number of bike lanes in the city has tripled. In turn, the number of bicycle accidents reported in recent years has been declining. Unfortunately, city roads can still pose a threat to riders. This is particularly true in areas near the city that have no dedicated bicycle infrastructure. There are still hundreds of reported bicycle accidents around Austin every year.
Have you or someone you love been injured in a bicycle accident near Austin? Is another person partly or entirely to blame for the collision? If so, you have the right to demand compensation. The experienced legal team at Lorenz & Lorenz can help you fight for the money you deserve. Contact our bicycle accident lawyers near you to schedule a free consultation. We'll review your case, explain your options, and answer any questions you have.
Why Should I Hire an Austin Bike Accident Attorney?
As a bicyclist, you have very little to protect you from severe injuries if you're involved in an accident. It can take a lot of time and energy to recover from these injuries. The last thing you need to do is try to navigate a bicycle accident lawsuit on your own. Hiring an attorney near you can give you time to focus on your recovery while also putting you in the best position to win your case.
Here's why you should call Lorenz & Lorenz for help after your Austin bicycle accident:
Insurance companies are less likely to give your injury claim the attention it deserves if you represent yourself. They'll try to manipulate you into taking an offer that probably won't cover all of your accident-related expenses.
You may not realize that more than one person may be responsible – and financially liable – for your injuries.
It can be tough to know what your bicycle accident case is worth.
Others involved in the bike accident will try to shift some or all of the blame for the crash to you.
Since 2001, our personal injury lawyers have been handling complex bike accident cases in and around the Austin area. We've successfully recovered substantial money damages for our injured clients. We can help you after your bike accident, too. Call our law firm today to learn more.
Common Causes of Bicycle Accidents
Bicycle accidents happen every day in Austin. Many factors can contribute to a collision. Commonly reported causes of bicycle accidents near Austin include:
Negligent Drivers. Many bike accidents happen because drivers of larger vehicles don't use proper care and caution behind the wheel. Driver negligence not only puts themselves and other drivers in danger but also bicyclists and pedestrians. Examples of driver negligence that can contribute to a bicycle accident include:
Failing to yield the right of way to bicyclists
Failing to share the road with bicyclists
Failing to look for bicyclists before making a right-hand turn
Racing through an intersection to beat a red light
Fatigued driving, and
Negligent Bicyclists. Drivers of vehicles on the road aren't always at fault for bicycle accidents. Cyclists' behavior can also cause a crash. Common bicyclist-related causes of accidents around Austin include:
Failing to use bicycle lanes, when available
Riding at night without proper reflectors and lights
Riding between lanes of traffic
Failing to follow Texas state traffic laws
Crossing an intersection against a red light
Failing to yield the right of way to pedestrians and vehicles
Distracted riding, and
Biking while under the influence.
Defective Equipment. Some accidents happen regardless of the care exercised by motorists and bicyclists. There are times when bicycles and safety equipment defects will be responsible for a crash or injury. When a defective bike or vehicle causes an accident, the companies responsible for those products can be strictly liable for damages.
Unsafe Road Conditions. The state and city have a responsibility to make sure its roads and bike lanes are safe. If the government knows (or should know) that its roads are unsafe, it has to warn bicyclists and fix the problem. When roads are in disrepair or in a dangerous condition, accidents can happen. Uneven pavement, cracks in the road, debris, or obstructed signage can pose a threat to riders. The government agency in charge of the roads can be liable for resulting injuries.
Bicycle Accident Injuries
As a bicyclist, you have very little to protect you from severe or fatal injuries when you're in an accident. Commonly reported injuries following Austin bicycle accidents include:
Soft tissue damage
Neck injury
Spinal cord injury
Amputation
Paralysis
Wrongful death, and more.
It's important to seek medical attention immediately after a bicycle crash. Prompt medical care will help to limit the extent of your injuries and prevent complications from arising.
Damages Available for Accident Victims Near Austin
The costs of a bicycle accident can be overwhelming. Between medical bills and a drastically reduced income, you may be worried that you won't be able to make ends meet. You also shouldn't underestimate the impact of the emotional trauma of your accident. The crash and your injuries can affect you for the rest of your life. Fortunately, bicycle accident victims in Texas often have the right to obtain compensation for these – and other – injuries.
When you file a bicycle accident lawsuit, you may be able to recover money for:
Medical expenses
Rehabilitation
Lost wages and income
Reduced earning capacity
Loss of enjoyment of life
Disfigurement and scarring
Chronic pain
Emotional suffering, and more.
At Lorenz & Lorenz, PLLC, our legal team and lead attorney, Ted Lorenz, will fight on your behalf. Over the years, we've developed close working relationships with some of the most respected medical, injury, and vocational experts near you in Austin. Their insight can help us determine your damages and assess the value of your case. Their testimony and advice can be used to support our demands for compensation during negotiations.
Statute of Limitations for Texas Bicycle Accident Claims
Don't hesitate to get started on your bike accident claim after an accident. Texas imposes a statute of limitations on all personal injury cases. Generally speaking, you have two years from the date of your bicycle accident to initiate a lawsuit. You will lose the right to obtain a financial award if you don't file your claim on time.
Call a Nearby Austin Bicycle Accident Lawyer at Lorenz & Lorenz, PLLC Today
The attorneys at Lorenz & Lorenz understand that a bicycle accident can turn your life upside-down. We know how important a financial award can be as you struggle to get back on your feet. Since 2001, we've recovered substantial money damages in settlements and awards for injured clients like you. Contact our Austin law firm to find out how we can help you get the money you deserve, too.
We offer a free consultation for all of our clients. We will listen to your side of the story, explain your legal options, and offer preliminary advice about your case. Call to get started today.