Austin Head-on Crashes Lawyer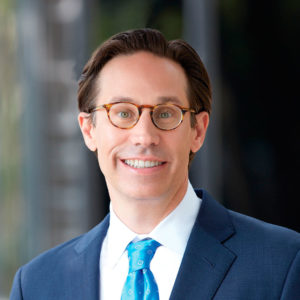 Have you or a loved one been involved in a head-on collision in Austin, TX? You may be entitled to financial compensation for your injuries or the loss of a loved one.
The experienced Austin head-on crashes lawyers at Lorenz & Lorenz can help you recover the compensation you are entitled to in an insurance claim, personal injury lawsuit, or wrongful death action. Call us to set up a free consultation to discuss your car accident case with a lawyer today.
How an Austin Personal Injury Lawyer Can Help You Following a Head-On Crash
The goal of a personal injury lawsuit is to hold an at-fault party responsible for the harm their negligent actions inflicted on someone else. For example, if the driver of a delivery truck is trying to read a company email while driving, and swerves into your lane of traffic, you may have a lawsuit against not just the driver of the truck, but his employer, who did not train him to not read emails while driving.
In some head-on crashes, liability is obvious. Even if there are no witnesses to a collision, the location of impact and direction of vehicles may give a very clear indication of which vehicle left their lane of travel. If the at-fault party disputes liability and places the burden of proving responsibility on you (for example, claims you or your loved one was speeding), your attorney can present evidence to disprove their claim.
Having a lawyer with trial experience and proven results in the courtroom will send a message to the other side that you are not afraid to bring a claim to trial. 
At Lorenz & Lorenz, LLP, our attorneys have received national recognition for our success, dedication, and results in and out of the courtroom. Our lawyers have been recognized on Newsweek's Legal Superstars List, Texas Super Lawyer Rising Stars (Thomson Reuters) National Trial Attorney Under 40, and Top 100 Trial Lawyers in America. Our experience gives our clients the best possible chance of receiving maximum compensation for their claims.
Personal injury claims very often involve an element of skilled negotiation. Even if the driver, a third-party employer, or an insurance company is quick to admit liability and accept responsibility for injuries or death, obtaining fair compensation can be an equally challenging dilemma. In many scenarios, a skilled personal injury lawyer can help an injured person, or their surviving family members, recover far more compensation for their injuries than they would receive without an attorney.
The Basic Physics of a Head-On Collision
In physics classes, professors often discuss the head-on collision of cars or trains when explaining laws of momentum and kinetic energy. When two moving objects collide, energy is transferred. The severity of a collision will depend on the momentum, which is the product of the speed the vehicles are traveling (the velocity), and the size of the vehicles (the mass).
According to these principles, an 80,000 big rig traveling 2 miles per hour will have the same momentum as a 4,000 lb pickup truck traveling 40 mph.
The real-life scenarios are more complicated than basic physics equations and involve many more factors, such as vehicles attempting to decelerate, or striking another vehicle at an angle.
It is rare for vehicles to strike directly head-on. More often than vehicles will "off-set" such as the front quarter of one vehicle striking or clipping the front vehicle of another, which can cause an instantaneous rotation.
Causes of Head-on Collisions in Austin, TX
Head-on collisions are called "lane departure" crashes because they involve one car departing from their lane of travel and colliding with another vehicle.
This can be:
Intentional: Passing another car and misjudging an oncoming vehicle's rate of speed and colliding with it.
Unintentional: Falling asleep at the wheel and drifting out of a lane and colliding with an oncoming vehicle
Automatic response: Swerving to avoid a pallet falling off of a truck and then colliding with an oncoming vehicle.
Related to a mechanical defect: Loss of control of steering function could cause a driver to drift into another lane of travel and collide with an oncoming vehicle.
Head-on collisions are more common on rural roads where vehicles travel at higher speeds, but there is no median or divider. Some causes of head-on collisions we see in central Texas include:
Disoriented elderly drivers getting on the wrong way on a highway
Driving while distracted / failing to pay attention
Falling asleep at the wheel
Driving while impaired or under the influence of alcohol or drugs
Unsafe passing
Swerving to avoid debris or animals
If you were involved in a Texas head-on collision, contact our Austin law firm today at 512-477-7333 to speak with an attorney about your potential case.
Common Types of Injuries in Austin Head-on Collisions
Even if occupants are wearing a seatbelt, they are subject to serious injury or death when two vehicles collide. These collisions happen so fast, in a matter of seconds, but the consequences are long-lasting and far-reaching. The injuries we see resulting from head-on collisions in Austin are some of the most serious:
Facial fractures
Spinal cord injury
Broken bones / fractured ribs
Internal organ damage
Fatal injuries
According to the Federal Highway Administration, hundreds of people die in head-on collisions on Texas highways each year. Head-on collisions are so serious because the force of impact is doubled due to the traveling speed of each vehicle.
Head-On Collision FAQ
Head-on collisions are complex. Here are some answers to some of the questions you might have.
Do Airbags Help Save Lives in Head-On Collisions?
Yes. The NHTSA says that in the 20-year period from 1987 to 2017, airbags saved 50,457 lives. Airbags, which have been standard equipment in cars since 1998, and in SUVs, pickup trucks, and vans since 1999, work best when they are used in combination with seat-belts.
NHTSA estimates that when drivers and right-front passengers buckle up with 3-point seat belts, they reduce their risk of fatality in a frontal impact crash by 40 to 64 percent. However, some crashes are not survivable.
What Makes a Head-On Collision Survivable?
According to the Car Crash Detective, a vehicle safety researcher, your odds of surviving a head-on crash without serious or fatal injuries are best if you're traveling at a speed not higher than 43mph.
While some people survive head-on collisions at higher speeds, the odds of surviving a head-on collision decrease the faster you are landing. Similar to an airplane crash landing, the rate of fatalities increases with the speed of the crash.
It is difficult and not efficient to design vehicles that can provide crash protection at speeds greater than 40 mph.
Will Cars Be Safer In the Future?
Engineers apply the laws of physics and the latest technology available to improve the design and structures of vehicles and reduce damage and injuries in collisions. However, these safety systems such as automatic emergency braking, lane departure warning, and blind-spot warnings, are sold in add-on and upgrade packages.
The Moving Forward Act, a congressional reform package, may in the future, be required installations on new cars, and help increase the survivability of head-on collisions.
What Laws Govern Head-On Collision Personal Injury Claims in Texas?
Personal injury cases in Texas are governed by the Civil Practice and Remedies Code, which defines and establishes negligence, duties of care, liability, damages, and statutes of limitations, which restrict how much time you have to file a claim. For most personal injury claims, you have two years to file a lawsuit, under Tex. Civ. Prac. & Rem. Code § 16.003(a).
If you are partially responsible for a crash, the amount you recover for your injuries may be reduced in proportion to your share of fault. If you are 51% or more responsible for a crash, you are not eligible to collect damages.
Types of Compensation Available in an Austin Personal Injury or Wrongful Death Claim
Damages available in a Texas personal injury claim include:
Medical bills: All expenses related to your injury, including ambulance or medevac transport, hospitalization, surgeries, doctor visits, MRIs, X-rays, CT scans, rehabilitation, physical therapy, occupational therapy, home nursing care, and medications.
Lost wages: money you would have earned if you were able to work, as well as lost earning capacity if you are able to work, but only in a reduced capacity. For example, a neurosurgeon who suffers a hand injury may not be able to use their hand and work as a surgeon anymore.
Pain and suffering: These injuries do not have a clear monetary value, but compensate you for your physical pain, emotional suffering, mental anguish, and other effects of an injury.
Insurance companies will often make an offer without any consideration of how much your injuries will affect you. The goal of this move is to swiftly pay you, in hopes that you will be desperate to take the money, and will not consider the long-term impact of your injuries or loss. Before you accept any compensation offer, talk to an experienced and knowledgeable personal injury lawyer.
Get a Free Consultation with an Austin Head-On Crashes Lawyer
If you've been impacted by a head-on collision in Austin, TX contact Lorenz & Lorenz, LLP to discuss your potential case. We understand you may have questions following a crash and are happy to take a look at your situation, answer your questions, and provide guidance regarding your legal options available. If our Austin head-on crashes lawyers represent you in your personal injury or wrongful death claim, we will not charge any fees unless we recover money for you.