Austin Multi-Vehicle Accident Lawyer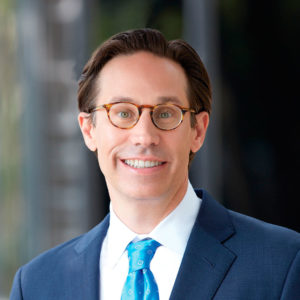 Were you recently hurt in a multi-vehicle traffic accident in Austin, TX? You may be entitled to compensation for your injuries. Call Lorenz & Lorenz, LLP, to learn more about how our Austin multi-vehicle accident lawyers can help you fight for a full financial award.
We offer a free consultation, so reach out to us for legal assistance and advice today. Our team will sit down with you to go over your case and talk about possible options available to you. We would be happy to spend time answering your questions and concerns. Call today.
How Our Austin Personal Injury Lawyers Can Help If You've Been Injured in a Multi-Vehicle Crash
Being involved in a multi-vehicle car accident is frightening and can be traumatizing. On top of dealing with your injuries, you may not be sure how to cover your medical expenses and damage to your car and other property. The good news is that you do not have to handle any of this on your own.
The Austin personal injury attorneys at Lorenz & Lorenz, LLP, can take over the legal matters so you can stay focused on your health and getting your life back to normal. Our legal team takes great pride in representing our clients with integrity and exceptional legal services.
When you hire our personal injury law firm, here are just a few of the things we can do for you:
Begin an investigation as soon as possible after the accident. We will identify and locate eyewitnesses, examine your vehicle and the scene of the accident, speak to the police, and learn everything we can about exactly what took place.
Collect and review evidence that could be relevant, including hospital records, surveillance footage, accident reports, witness statements, and information regarding parties involved.
Consult with and hire experts who can testify on your behalf regarding your injuries, accident reconstruction, and automotive information.
Deal with the insurance companies who may try to low-ball you on a settlement offer, thinking they can take advantage of you. We know all the tricks and will make sure you are not manipulated.
If a settlement cannot be reached, we are not afraid to take your case to court and put it in front of a jury.
If you are unsure about whether you need a lawyer, call us and speak to our experienced attorneys. The consultation is free and we will answer all of your questions. Your health and financial situation are too important not to explore your options carefully.
What Are Multi-Vehicle Accidents?
A multi-vehicle accident is defined as any traffic accident that involves more than one vehicle. These kinds of accidents are unfortunately fairly common, especially on the highway.
There are a few different types of multi-vehicle accidents based on location:
Intersections. When drivers follow the car in front too closely and are unable to stop in time at a light, they can all be pushed into the intersection, hitting cross traffic.
Highway pileups. The relatively high speeds on highways can result in being unable to stop or trying to swerve into another lane to avoid a crash, only to make it worse.
Rear-end crashes. Rear-end crashes can cause a domino effect
Our personal injury attorneys at Lorenz & Lorenz, LLP have advocated for countless victims of traffic accidents, including multi-vehicle accidents. We understand how and why these accidents happen, and we know how to address the many variables when multiple people and vehicles are involved.
Common Causes of Multi-Vehicle Car Accidents in Austin, TX
As with most traffic accidents, multi-vehicle accidents can occur for a number of reasons. Because multiple vehicles are involved, there could even be a combination of factors that contributed to the accident.
A few common causes that lead to multi-vehicle crashes include:
Weather: In heavy rain, snow, sleet, or fog, the chances of multi-vehicle accidents happening increase significantly.
High speeds: On highways, driving at high speeds does not allow for enough reaction time to avoid colliding with other vehicles.
Distracted driving: Drivers not paying attention to the road due to distractions or lack of concern.
Tailgating: Failing to leave enough distance between vehicles.
Substances: Drunk drivers or drivers under the influence of drugs
Road conditions: Construction zones that require merging, potholes, and other road issues.
Determining fault in any crash can be difficult, but the challenge is even greater when an accident involves multiple vehicles. This is why it is important to have a competent personal injury lawyer helping to investigate who is at fault.
Common Multi-Vehicle Accident Injuries
The injuries associated with multi-vehicle accidents are largely similar to injuries that can be sustained in other types of traffic accidents. However, the number of people involved and the variety of injuries and even wrongful deaths make these kinds of accidents particularly devastating.
Typical multi-vehicle accident injuries could include:
Sprains and strains
Neck injuries such as whiplash
Spinal cord injuries
Paralysis
Lacerations
Our Austin multi-vehicle accident attorneys will gather all your medical records in order to demonstrate the nature and extent of your injuries. We can handle all discussions with your doctor and the hospital. You can take your mind off of the legal and financial concerns and spend your time recovering from the stressful experience.
Damages Available Afer a Multi-Vehicle Accident in Austin, Texas
How much you might receive in compensation depends on a variety of factors, so it is difficult to say with certainty the amount of your financial award. At Lorenz & Lorenz, LLP, we have a reputation for aggressively going after all compensation available to our clients, and we will do the same for you. Damages in cases like this are usually broken into two different buckets: economic damages and non-economic damages.
Economic damages are for losses that are easily calculable because they have a specific dollar amount attached.
Examples of economic damages include:
Medical bills
In-home care
Medical devices
Property damage
Household services
Physical therapy
Non-economic damages are harder to calculate because they are personal in nature, and assigning dollars and cents can be tough.
Examples of non-economic damages are:
Disability
Mental anguish
Scarring
Loss of consortium
Embarrassment
Emotional distress
The insurance companies will do everything they can to avoid having to cover all your damages. Our attorneys have handled countless cases involving car crashes, and we know how insurance companies operate. Their tactics do not work with us; we will do everything we can to get you what you need to get your life back on track.
It is important to keep in mind that Texas is what is called a "modified comparative negligence" state. This means that if you are more than 50% responsible for causing the crash, you will be barred from receiving any compensation.
With multiple vehicles involved in the crash, assigning fault can be complicated. This is all the more reason that having a good car accident attorney with experience in dealing with car crashes and insurance companies can make a huge difference.
Statute Of Limitations On Filing A Multi-Vehicle Accident Claim In Austin, TX
The state of Texas places a limit on how long you can take before you have to file your claim for damages. The purpose of the limitation is because it can become more difficult to find witnesses and preserve evidence if too much time passes.
The statute of limitations for personal injury cases in Texas is two years. This might seem like a lot of time, but it can fly by before you know it. So, contact our Austin law office at Lorenz & Lorenz, LLP, as soon as possible after your accident.
The stronger and more courtroom-ready your case is when negotiating with insurance companies, the more likely you will be to get what you need. Insurance companies typically prefer to settle out of court, so the fact that you have hired an attorney and are prepared to take your case to a jury is exactly what insurance companies do not want.
We can get started now so we can be ready to use a strong case to make the insurance companies back down and offer you a full financial award.
Call an Austin Multi-Vehicle Accident Lawyer Today
Multi-vehicle accidents can be scarring and devastating, leading to severe injury or death. If you have been injured in a multi-vehicle accident in Austin, Texas, you should seek compensation so your life can get back to the way it was before this tragic incident.
At Lorenz & Lorenz, LLP, we have a reputation for winning big for our clients. Our multi-vehicle accident lawyers in Austin are here to advocate for your rights. We are knowledgeable, skilled, and we do not rest until we have done everything we can to get you the justice and compensation you deserve.
We operate on a contingency fee basis, which means we don't get paid if you don't get paid. Call today to arrange a free consultation with our legal team to discuss your case.