Austin Red and Yellow Light Accidents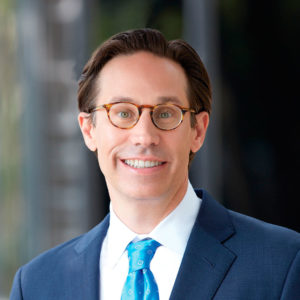 Some drivers speed up to beat a red light. Some slow down to stop. Others aren't paying enough attention to notice that the light has changed from green to yellow or yellow to red. So, it's not surprising that red and yellow light car accidents aren't uncommon. Fortunately, monetary damages might be available if you've recently been injured in an intersection accident in Austin. Lorenz & Lorenz will help you fight to recover all of the money you need and deserve from at-fault parties.
Simply give our Austin, TX law office a call to arrange a time to sit down and discuss your case. Our car accident lawyers will gladly listen to your side of the story, explain your potential legal options for recovery, and address any questions you might have. Don't hesitate to reach out to us for assistance and guidance today.
Why Do I Need a Personal Injury Lawyer After a Red and Yellow Accident?
Intersections are busy. There's a lot going on. Many different types of travelers are crossing paths and changing direction. So, any time that there's an accident at an intersection, it can be difficult to get to the bottom of what happened and who's to blame.
If you've been injured in a red and yellow light car accident in Austin, you need time to focus on getting better. You don't need to expend valuable energy fighting insurance companies and at-fault parties. That's why it can be really helpful to enlist an attorney to take the lead on your personal injury case.
At Lorenz & Lorenz, we're prepared to roll up our sleeves, dig deep, and advocate passionately on your behalf. Since 2001, we've helped countless accident victims recover life-changing financial awards for their injuries. Our Austin personal injury lawyers know how much is at stake and appreciate what a difference money can make in the weeks, months, and years that follow a crash. That's why we'll do everything in our power to secure every last dollar you need and deserve.
We'll conduct a thorough investigation into your intersection accident. We'll determine why it happened and who is at fault. We'll bring in experts to help us gather and analyze evidence to support your claim. We'll work to dismiss claims that you share fault or are responsible for the crash. The bottom line is that we will do everything we can to get you the money you deserve – whether that's through a settlement or a fight in court. Our trial lawyers will be ready for anything.
Give our law office a quick call to learn more. Your initial case evaluation is 100 percent free, so call now.
What Causes Red and Yellow Light Accidents in Austin?
Nationwide, roughly 40 percent of all car accidents occur at or near an intersection. That includes four-way stops and crossroads that are controlled by a traffic light.
Traffic signals are intended to help manage the flow of traffic and keep travelers safe. However, that can only happen when everyone understands and complies with the law.
Many times, car accidents occur at an intersection when a light is yellow or red. This is often because:
Some Drivers Stop, Others Speed Up. When a light turns yellow, should you speed up to get through the intersection or begin to slow down? Drivers often have different opinions about what to do when approaching a yellow traffic signal. If one driver stops and the other speeds up, an accident is almost inevitable.
Pedestrians and Bicyclists Impede Traffic. Bicyclists are required to comply with the same traffic laws as drivers of larger vehicles. However, many times, riders play by their own rules. Some cyclists will speed through a red light if they think the coast is clear. This can be extremely dangerous, especially when approaching vehicles are obscured by buildings or large vehicles on the road. At the same time, pedestrians are only permitted to cross the road when the coast is clear. However, upon seeing that a light is about to turn yellow or red, some pedestrians race to cross the road. This can be disastrous if drivers are also making a mad dash to beat the light.
Drivers Ignore Signals While Turning Right. At some Austin intersections, drivers are prohibited from making a right-hand turn on red. At other intersections, right turns on red are acceptable, but only have the driver has come to a complete stop and checked the intersection. Some drivers ignore these requirements. When that happens, accidents often follow. Many times, these illegal turns involve pedestrians or bicyclists, who also happen to be rushing to beat a light.
Drivers Misjudge How Much Time They Have to Turn Left. It's inevitable that some drivers will have to make a left-hand turn at some point in time. Many times, this happens at an intersection. Some intersections have dedicated lanes and turning signals for this. Others don't. In either case, drivers who are turning left must yield the right of way to oncoming traffic and others on the road. A driver can only turn left if the coast is clear, and there is enough time to move across other lanes of traffic without creating a hazard. However, some drivers don't time their turns well and just don't have enough time to make the turn safely. This often leads to T-bone collision, sideswipes, and tragic crashes involving pedestrians.
Where Do Most Red and Yellow Light Accidents Happen in Austin?
In recent years, the city council in Austin has invested considerable time and money into identifying accident-prone crossroads and making them safer. These efforts have helped to reduce the number of intersection-related accidents across Austin. However, some intersections in Austin are simply more dangerous than others. These intersections tend to see a lot of red and yellow traffic light accidents in Austin:
West Slaughter Lane and Manchaca Road
Lamar Boulevard and Rundberg Lane
Lamar Boulevard and Parmer Lane
U.S. 183 Service Road and Cameron Road
I-35 Service Road South and Martin Luther King Jr. Boulevard
Trinity Street and East Seventh Street
West Fourth Street and Lavaca Street, and
I-35 and Rundberg Lane.
In fact, some of these intersections rank among the most dangerous in the state of Texas.
Who Can I Blame If I'm Injured in a Red or Yellow Light Car Accident?
Texas law states that anyone who contributes to an accident can be financially responsible for the consequences. This is true, even if you share some blame for the crash in which you were injured.
As long as your proportionate responsibility is no greater than 50 percent, you can seek and recover compensation from other at-fault parties. This might include:
The driver of your vehicle, if you were a passenger
A passenger in your vehicle, if you were driving
Bicyclists
Pedestrians
Uber or Lyft drivers
Taxi drivers
Taxi services
Buses
Transit companies
Vehicle manufacturers
Employers of negligent parties, or
Government agencies in charge of road design or maintenance.
Don't assume you know why your accident happened or who is to blame. Accidents are rarely cut and dry or black and white. Let our Austin personal injury lawyers conduct an exhaustive investigation into your wreck. We'll dig deep to figure out the cause(s). With that information, we can work toward determining who is at fault and holding them responsible.
What Damages Can I Get If I'm Injured in a Red and Yellow Light Crash?
Intersection accidents can be catastrophic. Serious harm, including brain injuries, chest trauma, and burns aren't uncommon. If someone else caused you to get hurt, they have to be held accountable for the consequences. Lorenz & Lorenz will work tirelessly to make that a reality for you.
Our legal team in Austin will aggressively pursue all economic and non-economic damages that you're entitled to recover under the law. This might include money for:
Medical bills, including transportation to the hospital, diagnostic tests, surgery, and medication
Property damage
Lost income and wages
Temporary and/or permanent disability
Reduced earning capacity
Loss of enjoyment of life
Pain and suffering
Disfigurement
Scarring
Emotional distress, and more.
We will fight insurance companies every step of the way, especially when they try to drive down the value of your injury case. We'll be prepared with solid evidence, facts, and expert testimony to back our demands for compensation. If you don't get a fair offer, we won't hesitate to bring your case to a jury.
Schedule a Free Consultation With Our Austin Red and Yellow Light Accident Lawyers
Were you recently injured in a car accident because someone was trying to beat a red or yellow light at an intersection in Austin? Whether you were rear-ended or sideswiped, you could be entitled to compensation. Contact the experienced personal injury attorneys at Lorenz & Lorenz to find out how we might be able to help you get the money you deserve. Your first consultation is free, so call our law office today.