Cedar Park Car Accident Lawyers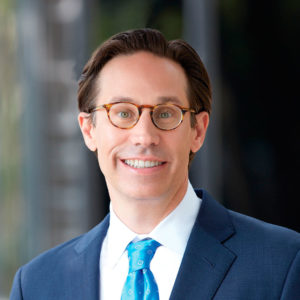 Have you recently been injured in a car accident in Cedar Park, TX?
You could be entitled to compensation to cover the costs of your medical bills, lost income, and other crash-related damages.
Lorenz & Lorenz, PLLC can help you fight for a full financial recovery. Contact our Cedar Park, TX car accident lawyers to schedule a free consultation and learn more today.
Why Should I Call Lorenz & Lorenz, PLLC If I've Been Injured in a Crash in Cedar Park, TX?
While you may have the right to pursue damages after a collision in Cedar Park, TX, getting cash in your hands isn't always easy. At-fault parties and insurance providers will not just accept responsibility and write a check to cover your costs. In fact, they'll probably do the complete opposite. They'll deny liability. They might even try to blame you.
Don't let them push you around and prevent you from getting the money you rightfully deserve. Call Lorenz & Lorenz, PLLC, and have our experienced Cedar Park, TX personal injury lawyers handle your injury claim. Since 2001, our team has been advocating on behalf of crash victims across central Texas. We're passionate about what we do and our results prove that we know what it takes to win. Time and time again, we're able to secure life-changing settlements and awards for our clients. When you turn to us for help after an auto accident in Cedar Park, Texas, you can expect us to:
Provide the support, guidance, and assistance you deserve as you navigate this difficult time in your life
Handle all aspects of your injury claim from start to finish
Work with accident reconstructionists and other experts as we investigate your crash
Consult with specialists as we review evidence that's pertinent to your claim
Take the lead on all communication and negotiations with interested parties
Sit down and negotiate with insurance companies on your behalf
We'll do everything we can to negotiate a favorable settlement for you. However, rest assured that our attorneys will be fully prepared to take your case to court, if necessary. Our Texas trial lawyers are known for their ability to win at trial. So, insurance companies will want to think twice before playing any games and offering you anything less than a fair deal.
You can learn more about your rights and legal options by giving our Texas law office a call today. Our team will gladly schedule a free consultation at a time that's convenient for you.
Cedar Park, TX Car Accident Statistics
Cedar Park sits just 20 miles outside of the city of Austin. US-183 runs right through town. I-35 and TX-1 are just south and east of the city limits. This makes Cedar Park a popular spot for people who work in the city but want to live closeby. In fact, about 80,000 people call Cedar Park home. In turn, there's quite a lot of traffic on Cedar Park roads.
Where there's traffic, accidents follow. And, Cedar Park, TX has its fair share of collisions. In 2019, there were a total of 874 car accidents in Cedar Park, TX. That reflected a slight increase from the year before, when the town saw 807 crashes.
How serious are the motor vehicle accidents that take place in Cedar Park? According to the Texas Department of Transportation, as a result of the 874 collisions reported in 2019:
7 people were killed
15 people suffered "suspected serious" injuries
132 people suffered "non-incapacitating" injuries, and
154 people suffered "possible" injuries.
So, roughly one out of every three car accidents in Cedar Park results in injury or death.
What Typically Causes Car Accidents in Cedar Park, Texas?
Many different factors can – and do – contribute to wrecks in Cedar Park. The most commonly cited causes include:
Distracted Driving: Drivers who are distracted – by a phone, passenger, or wandering thoughts – are simply more likely than others to cause a crash. In 2018, there were at least 1,616 distracted driving accidents in Cedar Park and Williamson County.
Drunk Driving: It's common knowledge that drunk driving is dangerous. Unfortunately, many people still drive drunk, anyway. In 2019, there were 290 DUI crashes reported in Williamson County. At least 32 of those collisions took place in Cedar Park.
Speeding and Aggressive Driving: Studies show that driving above the posted speed limit – or faster than is safe for road conditions – is associated with an increased risk of a collision. In 2018, there were at least 320 car accidents in Williamson County where speed played a role.
Road Defects: Sometimes road conditions are dangerous and set the stage for a collision. Potholes, large metal signs obstructing lanes of traffic, and sharp curves can all increase the chances of a driver losing control and crashing.
Defective Vehicles: There are times when accidents occur because a vehicle or piece of equipment fails. Sometimes brakes don't work as designed. Other times, airbags explode, causing a driver to lose control and crash.
Fatigued Driving: For many passing through Cedar Park, their destination is Austin or another city further down the road. When those drivers log a lot of hours behind the wheel, they become less reactive and more likely to fall asleep. There are even studies that suggest that fatigued drivers are just as dangerous as drunk drivers.
Types of Car Accidents We Tend to See in Cedar Park, TX
All car accidents are different. The circumstances of every crash are unique. However, most crashes fall into one or more of the following categories:
Head-on collisions
Rear-end crashes
Side impact collisions
Rollovers
Single-vehicle accidents
Multi-vehicle crashes
Highway crashes
Interstate accidents
Intersection accidents
Red and yellow light accidents
Hit and run accidents
At LL, our personal injury law firm has been representing car accident victims in central Texas for nearly two decades. In that time, we've helped clients who have gotten hurt in just about every type of crash you can imagine. So, when you've been injured in a wreck in Cedar Park, you can rest assured that our team will have the experience, knowledge, and insight needed to help you pursue compensation. Give our law office a quick call or connect with us online to learn more. As always, your first evaluation is 100 percent free.
We Handle All Car Accident Cases in Williamson County
Our attorneys know that any injury can change your life forever. That's why we proudly represent car accident victims and help them pursue compensation for all injuries, including:
Broken bones
Whiplash
Concussion
Traumatic brain injury
Crushing injury
Neck injury
Spinal cord damage
Paralysis
Traumatic amputation
Don't hesitate to reach out to our law office to arrange a free case evaluation with our team. We'll listen to your side of the story, provide some preliminary guidance, and help you figure out what steps you might be able to take to recover compensation.
Insurance is Typically the Primary Source of Compensation For Crash-Related Damages
Before anyone can register a motor vehicle in the state of Texas, they must be able to prove that they've purchased an appropriate car insurance policy. State law mandates that drivers must purchase a policy that satisfies the 30/60/25 requirement.
This means that all registered vehicles have the following minimum liability coverage:
$30,000 for bodily injury (per person)
$60,000 for bodily injury (per accident)
$25,000 for property damage (per accident).
So, when there's an accident in Cedar Park, insurance benefits are there to cover the costs. Under Texas state law, the at-fault party's insurance provider is the one who must step up and accept liability for legitimate claims.
If your crash-related damages exceed what the at-fault party's insurance policy covers or if their insurance provider refuses to pay, you might want to consider filing a personal injury lawsuit.
Liability For Car Accidents in Cedar Park, Texas
If someone contributed to or caused your Cedar Park car accident, they can potentially be on the hook for your injuries, damages, and suffering. This might include:
Drivers of other passenger vehicles on the road
Trucking companies
Transit companies
Lyft drivers
Government agencies
Employers of negligent parties
Following an accident, Lorenz & Lorenz, PLLC will conduct a thorough and exhaustive investigation. We'll dig deep to figure out what caused the crash and, in turn, who might be to blame. When we determine fault and liability, we can aggressively pursue damages from all responsible parties on your behalf.
Understanding How Texas Modified Comparative Negligence Rules Can Impact Your Case
No one ever wants to accept responsibility for a car accident in Cedar Park. Instead, most people (and insurance companies) point fingers and cast blame. They might even try to blame you – whether or not there's any proof to support those allegations. It's important to be careful if and when this happens, Sharing blame for your accident will affect how much money you can get or if you'll be able to get compensation, at all.
That's because Texas operates under modified comparative negligence rules. This means that you can recover compensation as long as you share no more than 50 percent of the blame. Once your proportionate responsibility exceeds 50 percent, you'll be barred from seeking monetary damages.
And, if you are allocated any blame, your financial award will reflect that. Your damages will be reduced by your share of the blame. If you're 18 percent at fault, your damages will be reduced by 18 percent.
Other parties will try to shift as much of the blame to you as they can. Our Cedar Park injury attorneys will fight them at every turn. We'll do our best to discredit the claims or, at the very least, minimize your contributions to the crash. The less blame assigned to you, the more money you can potentially be awarded when your case is resolved.
What Damages Are Awarded to Crash Victims in Texas?
An avoidable crash can be expensive. There's no doubt about that. Even the National Safety Council estimates that a wreck causing only damage to property can cost roughly $4,500. When someone gets hurt, the average economic cost ranges from anywhere between $12,200 (no injury observed) and $96,200 (disabling injury). A fatal crash can cost a family more than $1.659 million.
Those are just the economic costs. That doesn't even take things like pain and suffering or mental anguish into consideration. So, it's really important to never discount or discredit the impact your accident might have on your life. If someone else is to blame, you should consider filing a claim to make sure that you are fully compensated for the harm they've caused.
In Texas, there are two types of damages that are typically awarded to car accident victims – economic and non-economic.
Economic damages are paid to help you with the verifiable financial consequences of your crash. This commonly includes money for:
Present medical bills
Future medical expenses
Rehabilitation
Therapy
Nursing care
Property damage
Lost income
Reduced earning capacity
Disability
Funeral and burial expenses, in the event of a deadly collision
Non-economic awards, on the other hand, are paid to compensate for the consequences of a collision that are difficult to value in terms of dollars and cents. This commonly includes money for:
Emotional distress (including anxiety, depression, and post-traumatic stress disorder)
Chronic pain
Loss of consortium
Loss of quality of life
Loss of enjoyment of life
Disfigurement
Scarring
Embarrassment
And, in some cases, punitive (or exemplary) damages are awarded to crash victims or surviving family members. However, these awards are reserved for situations where the defendant's conduct was particularly atrocious or malicious.
What is My Cedar Park Car Accident Case Worth?
There's no doubt that the value of your case will be hotly contested. You'll want to recover enough money to make sure that all of your costs are covered and that you're fully compensated for your suffering. Insurance companies, on the other hand, will want to pay you next to nothing. There are a lot of different factors that will ultimately influence what your case is worth.
These include:
The extent and severity of your injury
How long it takes you to reach maximum medical improvement
Whether your injury results in a disability
The cost of replacing or repairing property that's damaged in the wreck
The toll the accident takes on you, emotionally and psychologically
If and when you're able to go back to work
When you have Lorenz & Lorenz, PLLC in your corner, you can trust that we'll fight to get you every last dollar you need and deserve. Our team regularly consults with accident and injury experts. This way, we can be confident that we understand the technical aspects of your case and can appreciate the impact it's had on your life. Armed with evidence and expert support, we'll be aggressive in our pursuit of compensation for you during negotiations.
Texas Limits When You Can File a Car Accident Lawsuit
A clock will begin to tick the moment you're involved in a car crash in Cedar Park, TX. This clock – known as the statute of limitations – will run for two years. If you want to file a lawsuit against at-fault parties, you'll have to do so before time runs out. You'll forfeit the right to recover compensation if you miss the deadline.
There are times when you could have more or less time to act. So, it's critically important to speak with an attorney as soon as you can after a wreck. You do not want to miss out on the money you need and deserve because of a procedural technicality.
What Should I Do After a Car Accident in Cedar Park, TX?
Following a car accident, the things you do matter. The decisions you make will affect your health and ability to recover compensation. So, keep these things in mind if you're involved in a crash in Cedar Park:
Remain at the scene. It can be a crime to leave
Move yourself and/or your vehicle to a safe spot on the side of the road, if possible
Exchange insurance information with others, but don't apologize or admit fault
Seek medical assistance as soon as you can
Call the police to report the accident and wait for an officer to arrive on the scene to fill out a crash report
Avoid conversations with insurance adjusters, especially if they ask you to make a recorded statement or consider a settlement offer
Don't sign anything until it's been reviewed by an experienced attorney
Finally, call a Texas personal injury lawyer for assistance and support. You've got enough going on right now without the added headache of a lawsuit. Plus, it's the last thing insurance companies want you to do. With a car accident lawyer by your side, adjusters know that they can't play games. You'll set yourself up to get the money you deserve.
Schedule a Free Consultation With Our Cedar Park, TX Car Accident Lawyers
Were you or a loved one injured in an accident with a car in Cedar Park, TX? Contact Lorenz & Lorenz, PLLC to discuss your case and learn about your legal options. If you're entitled to compensation, our Cedar Park injury lawyers can help you fight to get every single dollar you deserve. Your first consultation is free, so don't hesitate to reach out to us to get started today.