Texas Bus Accident Lawyer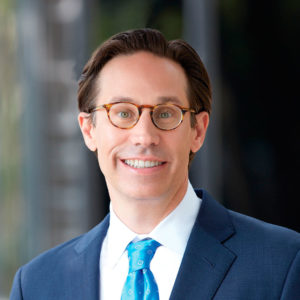 Every day, thousands of people rely on buses and other forms of public transportation in Texas. When you hop on the bus, you put a lot of trust in the driver. You rely on them to drive safely and get you to your intended destination safely. Unfortunately, buses are involved in motor vehicle accidents every day in Texas.
Have you been injured in a bus accident in Texas? Whether you've been injured as a bus passenger or involved in a collision with a bus, the attorneys at Lorenz & Lorenz, LLP are here to help. You may have the right to seek compensation for your injuries. Our Texas bus accident lawyers can help you fight to get all of the money you need and deserve.
Your first consultation is free, so call our Texas law firm to schedule yours today.
You Deserve an Experienced Texas Bus Accident Lawyer
The costs and consequences of a Texas bus accident can affect you for the rest of your life. Don't trust just any attorney with your injury case. Bus accident lawsuits tend to be particularly challenging. Why? There can be a lot of different parties involved: bus drivers, bus companies, employers, other drivers, and even government agencies.
Everyone will be fighting to deny responsibility and trying to keep you from getting the money you deserve. You deserve an attorney who has extensive experience navigating these types of cases.
At Lorenz & Lorenz, all we do is personal injury law. Since 2001, we've dedicated our time and practice to helping injured bus accident victims like you. When you hire us to handle your bus injury case, you can benefit from our nearly two decades of experience.
Don't hesitate to reach out to us for help immediately after your Texas bus crash. We understand how important money can be after your accident. Our goal is to help you recover a fair and meaningful settlement offer or award. Call us today to learn more.
Who Is Liable For My Injuries After a Texas Bus Accident?
In Texas, anyone who contributes to a bus accident can be on the hook for resulting damages and injuries. You may have the right to seek compensation from anyone whose negligent or wrongful actions contributed to the crash. This might include:
Bus drivers
Bus companies and employers
Other drivers on the road
Bicyclists
Pedestrians
Companies that sold or manufactured defective vehicles or equipment, or
Government agencies.
You deserve to know who is responsible – even in part – for your injuries. Why? You can demand money from anyone who contributed to your crash. This can help you get all of the money you deserve.
The attorneys at Lorenz & Lorenz will carefully investigate the circumstances surrounding your case, determine the cause(s), and identify who might be to blame. Then we'll seek compensation from anyone who played a role in causing you to get hurt.
Buses Are Common Carriers in Texas
Buses transport thousands of people in Texas every day. Buses are also larger and more difficult to navigate than most other vehicles on the road. There's a high potential for disaster if bus drivers and bus companies aren't careful.
In Texas, buses are classified as "common carriers." A common carrier is a service that transports people from one place to another in exchange for compensation. As a common carrier, buses (including bus drivers, employers, and bus companies) have a heightened duty of care. This can make it easier for you to recover compensation from a driver, company, or employer if you're injured in a Texas bus crash.
What is this heightened duty? Buses are "under a duty to exercise such a high degree of foresight as to possible dangers and such a high degree of prudence in guarding against them, as would be used by a very cautious, prudent and competent man under the same or similar circumstances."
In other words, buses have to use extreme caution and care to make sure that passengers are protected during their travels. Buses have to exercise more care than others because the stakes are higher.
As a common carrier, bus companies must:
Hire qualified and competent drivers
Provide proper training and instruction for drivers
Purchase reliable, safe equipment
Ensure that buses and equipment are inspected regularly and properly maintained
Fix any known issues on its fleet of buses, and
Provide oversight to ensure bus operators are driving safely and complying with safety laws.
When a bus driver, employer, or company fails to live up to this heightened duty, the consequences can be devastating.
We'll Fight to Get Money For All of Your Bus Accident Injuries
Thousands of people are injured in accidents involving buses in Texas every year. If you've been injured, you deserve to be compensated for all of your injuries, including:
Broken bones
Scrapes and cuts
Sprains, strains, bruises, and other soft tissue injuries
Chest injury
Head injury
Crushing injury
Burns
Brain injury
Spinal cord damage
Degloving
Amputation
Paralysis, and more.
Unfortunately, not everyone who is involved in a Texas bus accident will survive. In 2018, ten people were killed in fatal bus crashes. If you've lost someone you love in a fatal bus accident, we might be able to help you obtain compensation through a wrongful death claim.
Contact us today to discuss your case and learn more. As always, your first consultation is free.
What Damages Are Available If I'm Injured in a Texas Bus Crash?
Don't underestimate the consequences of a bus accident. The physical, emotional, and financial costs can be overwhelming. Fortunately, you might have the right to seek compensation form a negligent bus driver or bus company.
At Lorenz & Lorenz, our Texas bus accident lawyers will seek monetary damages on your behalf. This might include money for:
Pain and suffering
Emotional distress
Medical bills
Property damage
Lost wages
Reduced earning capacity
Disability
Loss of enjoyment of life, and more.
Insurance companies will try to drive down the value of your bus accident claim. Don't let them. Trust the experienced attorneys at Lorenz & Lorenz to put you in the best position to get the money you deserve.
Our attorneys have spent the better part of two decades establishing relationships with some of the best injury experts in Texas. They can provide valuable insight into the more complicated aspects of your case. With their help, we can better understand the extent of your injuries and the value of your case. We'll use the information they provide as leverage to get you the money you deserve.
When Do I Have to File a Bus Accident Lawsuit in Texas?
It depends. However, it's important to act quickly. Generally speaking, the statute of limitations for bodily injury cases is two years from the date you get hurt. You will lose the right to demand money for your injuries if you wait too long to file a claim.
You'll have less time to file a claim if you were injured on or because of a government bus. Under the Texas Tort Claims Act, claims must be filed within six months of your bus accident. In some cities, including Austin, there's even less time to act. If you get hurt because of a city bus in Austin, you have to file a claim against the city within 45 days.
Don't risk leaving valuable money on the table. Contact Lorenz & Lorenz as soon as you can after your Texas bus accident. We'll get started on your case right away, which can help to preserve your right to get the money you need.
Call Our Texas Bus Accident Lawyers For Help
Have you or someone you love been injured in a bus accident in Texas? Contact the experienced personal injury lawyers in Austin at Lorenz & Lorenz for immediate legal assistance. We'll explain your rights and outline all of your legal options. If you want to file an injury claim or lawsuit, we'll do everything in our power to obtain a settlement or award on your behalf.
Call our Texas law office to schedule a free consultation. There's a limited amount of time to act, so call us for help today.