Elgin, TX Motorcycle Accident Lawyer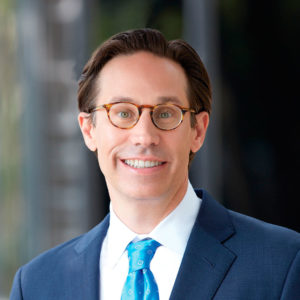 Have you been injured in an Elgin, TX motorcycle accident? For nearly 20 years, Elgin injury victims have turned to Lorenz & Lorenz, LLP, to get justice and fair compensation for their medical care expenses, loss of earnings due to being unable to work, and pain and suffering.
Since 2001, our central Texas personal injury law firm has been dedicated to helping people just like you. Our practice is limited to representing people injured by the negligence of others, including individuals, small and large corporations, and government agencies.
Our Elgin, TX motorcycle accident lawyers have the experience, resources, and knowledge to help you obtain the compensation you deserve. Call us today to see how our award-winning trial lawyers can assist.
How an Elgin, TX Motorcycle Accident Lawyer Can Help
Elgin, TX, known locally as "The Sausage Capital of Texas," is located 19 miles east of Austin, about 125 miles north of Houston and 180 miles south of Dallas. The city is rapidly expanding both in business development and population growth. At Lorenz & Lorenz, LLP, we are proud to represent people injured in Elgin and surrounding areas of central Texas.
Following a serious injury or catastrophic Elgin motorcycle accident caused by someone else's negligent or reckless actions, you may be entitled to financial compensation. Even if the insurance company is quick to accept liability, getting fair compensation is rarely an easy or fast process. Do not make the mistake of accepting a quick settlement when you may be entitled to far more compensation for your medical bills, lost earnings, and pain and suffering.
The experienced Elgin, TX personal injury lawyers at Lorenz & Lorenz, LLP can help you in several ways:
Stopping the "deny and delay, confuse and refuse" tactics that insurance companies use to ultimately pay out as little as possible.
Promptly and thoroughly investigate the accident to determine all contributing causes
Identifying all parties who may be responsible for your injuries
Mitigate claims that you were partially or fully responsible for the accident
Consult with medical and industry experts to determine how much your claim may be worth.
We have a reputation in the legal industry as aggressive advocates. If you're looking for full accountability and full compensation, contact us to discuss your legal rights and options.
Causes of Elgin, TX Motorcycle Accidents
More than half of fatal motorcycle accidents are the result of collisions with other vehicles. The most common causes of motorcycle accidents include:
Most bike operators understand the risks on the road and take safety protections to avoid collisions. However, unfortunately even the most cautious bike operators cannot prevent collisions caused by negligent car and truck drivers. If negligence caused your injuries or family member's death, you have legal rights.
Following an accident causing serious injury or death, contact an experienced Elgin motorcycle accident lawyer at Lorenz & Lorenz, LLP.
Types of Elgin, TX Motorcycle Accidents
A serious car accident that involves a motorcycle can lead to major consequences for victims and their families. Some of the types of Texas motorcycle accidents we handle include:
Left-turn crashes: A driver turning left across traffic may look for other cars, but not motorcyclists. The left-turn accident accounts for more than 40% of motorcycle accidents and can occur at intersections, and at entrances to driveways and parking lots
Head-on collisions: Head-on collisions are more likely to result in a fatality than any other type of accident. This could be caused by any action that could cause a driver to depart their lane and into the path of a motorcycle: unsafe passing, swerving to avoid debris in the road, speeding/racing, being distracted by a cell phone, driving under the influence of alcohol or drugs, or falling asleep at the wheel.
Lane-merging accident: Cars and trucks changing lanes on freeways and highways can cause a biker to be thrown from their bike, resulting in severe injuries.
No matter how a crash is caused, the Elgin, TX motorcycle accident attorneys at Lorenz & Lorenz, LLP can provide expert guidance in dealing with a personal injury or wrongful death claim.
Common Injuries Resulting from Elgin, TX Motorcycle Accidents
According to the National Highway Traffic Safety Administration (NHTSA), "motorcyclists represent a particularly vulnerable group of road users." Some of the injuries that we see resulting from Elgin motorcycle accidents include:
Traumatic brain injuries and concussion
Skull fractures
Spinal injuries—some causing partial or complete paralysis
Soft tissue injuries (including injuries to arteries, veins, and nerves)
Partial or complete amputation injuries
Ankle injuries
Bone fractures / broken ribs
Femur fractures
Hip dislocation
Internal organ damage
Road rash injuries.
Many motorcyclists sustain multiple injuries in an accident, complicating recovery. Motorcycle accidents, unfortunately, result in death for some individuals.
For others, a motorcycle accident is the beginning of a long recovery that includes hospitalization, transfer to a skilled nursing facility or nursing home, and lengthy rehabilitation and therapy. The financial cost of an accident can be debilitating.
Was Your Accident Caused by a Dangerous Road Condition?
Motorcyclists who are injured due to a dangerous condition may have a case for compensation against the agency that designed the road or is responsible for maintaining it. Elgin, Texas is mostly in Bastrop County, with a portion of the city extending westward into Travis and Williamson Counties.
Different agencies are responsible for the maintenance of streets and roads:
City of Elgin: The City of Elgin Public Works – Street Division, maintains city streets, rights-of-way, and easements.
Bastrop County: Bastrop County roadways include CR 83, Lacy Drive, and Upper Elgin River Road.
Travis County: Travis County roadways include Littig Road, Giese Lane, Wells Road.
Texas Department of Transportation: The Texas DOT is responsible for the maintenance of Highway 290, State Highway 95, FM 1100, FM 1704, FM 3000, E 2nd Street, Loop 109, Taylor Road, and Main Street.
Road defects like potholes and pavement cracks can cause a motorcyclist to lose control of their bike. If a road is being worked on and a third party subcontractor removes a stop sign, you could have a case against that entity, if the removal of the stop sign caused a crash. Not every defect in a road is a case for a lawsuit. However, if the defect has existed for a long time, you may have a claim against the agency responsible for maintaining a road.
An attorney can review prior accidents at the location of a crash and determine if the defect has been previously reported or addressed. Because these cases are complicated and subject to strict statutes of limitations, you should contact an Elgin motorcycle accident lawyer immediately.
Texas Motorcycle Accident and Traffic Accident Statistics
In 2019, 412 motorcyclists were killed in Texas motorcycle accidents and more than 1,800 motorcyclists were seriously hurt. An estimated 30 percent of fatal Texas motorcycle accidents happened at an intersection or were intersection-related.
An average of 10 people die in traffic accidents each day in Texas, and there has not been a deathless day on Texas Roads since November 7, 2000. During the height of the 2020 COVID-19 shutdown, traffic levels dropped significantly, making Texas Department of Transportation (TxDOT) think the streak might come to an end. However, daily deaths have continued. The TxDOT made a #EndTheStreakTX awareness campaign to raise awareness and encourage safety-centered decisions. A key component of the #EndTheStreakTX campaign is the "Share the Road: Look Twice for Motorcycles" campaign.
Who May Be Liable for a Texas Motorcycle Accident?
The cause of your motorcycle accident will be determined either by the police report or an independent investigation arranged by your attorney. Once the cause has been identified, you may pursue a claim against whoever was responsible for the accident. Liable parties may include:
Drivers of other vehicles
Employers of company-owned vehicles
Manufacturers of defective motorcycle or vehicle parts
Other motorcyclists
Truck drivers/trucking companies
Property owners
Agencies responsible for road maintenance.
Determining liability is one of the most important parts of a claim. As soon as liable parties are identified, we can aggressively pursue full and fair compensation for your accident.
Get Help From an Elgin, TX Motorcycle Accident Lawyer
Motorcycle accidents are devastating, life-altering events. Injuries may affect your ability to work, or even walk, and may cause extensive financial hardship. The person or party responsible for your injuries must be held fully responsible for the damages they caused. Without a lawyer, you may receive only a small fraction of the money you are entitled to. The Elgin, TX motorcycle accident lawyers at Lorenz & Lorenz, LLP can help you recover the full and fair compensation you are entitled to.
Do not let the insurance company take advantage of you. Contact us to discuss your potential case. We will answer your questions, explain your legal options, and offer you an experienced-based opinion on the value of your case. Because you have a limited amount of time to bring a claim, do not delay. We are available 24/7 to take your call.