Killeen Truck Accident Lawyer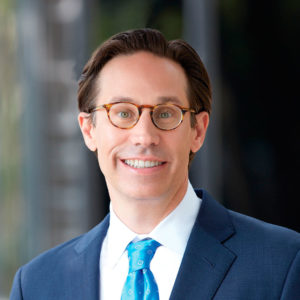 Good things don't happen when a large truck collides with another vehicle on a Texas highway. Unfortunately, truck accidents aren't uncommon in the Lone Star State. In 2017, hundreds of people were injured and killed in collisions with large trucks, tractor-trailers, and 18-wheelers.
If you or someone you love has been involved in a semi-truck accident in or around Killeen, don't hesitate to contact Lorenz & Lorenz, LLP. You may be entitled to compensation from the negligent truck driver or trucking company. Our Killeen personal injury lawyers will fight to get you the money you deserve.
We offer a free consultation because you deserve an opportunity to learn about your rights and options. Call our Killeen law office today to schedule yours.
How Will a Killeen Truck Accident Lawyer Help Me After My Accident?
You may deserve compensation, but it can be a challenge to actually get money in your hands. Hiring an attorney to handle your personal injury case can help. When you hire a lawyer who has experience with truck accident cases like yours, you can take time to focus on getting better.
At Lorenz & Lorenz, LLP our attorneys will take care of your complicated legal case and aggressively seek the compensation your behalf. All you have to do is decide whether to accept any settlement offers we secure. It's just that easy.
Here's why you should call our Killeen personal injury attorneys for help after your truck accident. We will:
Stand up to insurance companies when they try to manipulate you into accepting less money than you deserve
Carefully investigate your truck accident to determine why it happened and who's to blame
Seek expert assistance to determine the value of your case, and
Protect you if and when you're blamed for the accident.
We'll stand by your side throughout the entire process. Our goal is to recover all of the money you need and deserve after your devastating accident. Call our Killeen injury lawyers today to learn more.
Who's Liable For My Injuries After a Killeen Truck Accident?
If you're entitled to compensation, you can seek damages from anyone who played even the slightest role in causing your truck accident. This might include:
Truck drivers
Trucking companies
Employers
Drivers of other motor vehicles
Motorcyclists
Bicyclists
Pedestrians
Manufacturers of defective vehicles or equipment, or
The state of Texas, Bell County, or the city of Killeen.
You can get your financial recovery by seeking money from anyone who contributed to your accident and injuries.
What If I'm Blamed For My Killeen Truck Accident?
Anyone can be liable for a truck accident. Suffering an injury doesn't take away the fact that your own negligence may have contributed to your accident. However, don't panic just yet. Simply sharing some of the blame for a truck accident doesn't necessarily mean that you can't recover compensation.
Texas is a modified comparative fault state. You're entitled to seek compensation as long as you share less than 51 percent of the blame for your accident. Others must be primarily responsible.
If you are allocated some of the blame for your crash, it's important to know that:
Your damages will be reduced by your degree of fault, and
You may be liable for a portion of other victims' damages.
If you're allocated 25 percent of the blame for an accident, your damages will be reduced by 25 percent. You may also be on the hook for 25 percent of damages sustained by others in the crash.
What Causes Truck Accidents in Killeen, TX?
There are thousands of truck accidents in Texas every year. Negligence is the leading cause of these often devastating collisions. Negligence can manifest itself in several different ways:
Fatigued Truck Drivers. Driving a truck is hard work. It definitely takes a toll on the driver. That's why federal law restricts the number of consecutive hours a truck driver can log behind the wheel at one time. Drivers who are overtired or fatigued are less capable of driving safely and navigating their large, heavy vehicle. Many truck accidents involve drivers who are tired or have fallen asleep.
Impaired Truck Drivers. Any driver who is under the influence of drugs or alcohol is a danger on the road. This is particularly true when the driver is at the helm of a vehicle weighing more than 35,000 pounds. Unfortunately, several truck accidents every year involve impaired truck drivers. Marijuana use, in particular, is a rising concern among safety experts.
Inexperienced Truck Drivers. There's a reason why truck drivers are required to secure a special license before operating a large truck or tractor-trailer. It takes special skill and knowledge to do the job safely. Inexperienced drivers are more likely to get into an accident, particularly when the weather is bad or road conditions are challenging.
Distractions. Distracted driving contributes to a staggering number of traffic accidents every year. Drivers who are more focused on their phones or GPS put their lives and the lives of others at risk.
Aggressive Drivers. Truck drivers aren't always at fault when there's an accident. Many times, other drivers get impatient and don't want to share the road with an 18-wheeler. Those drivers then engage in aggressive behaviors that are incredibly dangerous. They speed, make unsafe lane changes, fail to yield the right of way, and tailgate. All of these behaviors increase the risk of an accident.
Defective Vehicles. Truck accidents can happen even when everyone is cautious. Why? Sometimes the trucks themselves will be defective. If airbags deploy suddenly or brakes fail to work, it can be hard to maintain control of the vehicle.
Dangerous Roads. Trucks are terrible for Killeen roads and highways. However, the state, county, and/or city have an obligation to make sure that the roads are in good condition. If roads are in bad shape, it's easy for a tired to hit a pothole and cause an accident.
What Compensation Can I Get For My Truck Accident Injuries?
Few accidents are more devastating than those involving a semi-truck or tractor-trailer. If a negligent truck driver or trucking company is responsible for your crash, they must also be responsible for your injuries.
The attorneys at Lorenz & Lorenz will fight aggressively to obtain compensation on your behalf. You might be entitled to money for:
Medical expenses
Pain and suffering
Emotional distress
Loss of enjoyment of life
Lost wages and income
Disability
Disfigurement and scarring, and more.
We've developed working relationships with some of the most reputable injury experts in the state. They can help us better understand the more complicated aspects of your truck accident case. When we enter negotiations, we'll be armed with arguments and evidence designed to leverage insurance companies or defendants into paying you the money you deserve.
Call Our Killeen Truck Accident Lawyers For Help
At Lorenz & Lorenz, we understand that you're probably overwhelmed and stressed out after your Killeen truck accident. We also know how critical money can be right now. We can help you fight to obtain compensation from the person (or people) who are responsible for your truck crash and injuries.
Contact our Killeen personal injury lawyers to schedule a free consultation. There's a limited amount of time to file an injury claim or lawsuit, so call our law office for help today.