Killeen Uber Accident Lawyer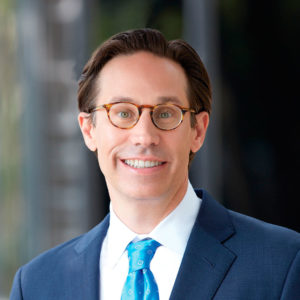 Uber drivers aren't professionals. They're just regular people looking for a way to make some extra cash. Uber drivers also tend to be much more distracted than other drivers on the road. The Uber app, GPS, and passengers can all take an Uber driver's focus away from the road, where it needs to be. It's no surprise that Ubers are involved in Killeen car accidents quite frequently.
Have you been involved in an Uber accident in Killeen, TX? You may be entitled to compensation for your injuries. However, getting the money you deserve can be a challenge. There might be several parties involved, all of whom will fight you every step of the way. You deserve an attorney who will advocate on your behalf and work tirelessly to get you cash in hand.
Contact the experienced Uber accident lawyers at Lorenz & Lorenz, LLP for immediate legal assistance. We'll help you understand your rights and determine the best way to handle your case. Your first consultation is free, so call our Killeen law office today.
Who is Liable For My Uber Accident Injuries?
In Texas, anyone who contributes to an accident, even in the slightest way, can be liable for resulting injuries and damages. If you've been in an accident with an Uber, you may be able to seek compensation from:
The Uber driver
Drivers of other motor vehicles on the road
Bicyclists
Pedestrians
Government agencies, or
Manufacturers of defective vehicles or equipment.
What about Uber? Can you hold the rideshare company responsible for your injuries? Probably not. Uber goes to great lengths to classify its drivers as independent contractors, not employees. This helps to protect the company from negligent acts committed by its rideshare drivers. However, Uber is required to carry liability insurance to cover the costs of accidents involving its drivers. Those benefits may be available if you're injured in an Uber accident.
How Do I Get Money After a Killeen Uber Accident?
After an Uber accident, you may be able to get money from the Uber driver, the Uber driver's insurance company, Uber's insurance policy, or a negligent third party. Liability for your injuries often depends on (a) who's at fault and (b) what the Uber driver was doing at the time of the crash.
I Was In an Accident With an Uber Driver Who Wasn't Logged Into the App
Uber drivers aren't always on the clock. Their cars aren't just used for Uber. It's possible to get into an accident with someone who drives with Uber, but who isn't working as a rideshare driver at that moment. When you get into an accident with a driver who is not logged into the Uber app, you might be able to seek compensation from the driver and/or their personal insurance company.
Insurance is the primary source of compensation after an accident. If the Uber driver is at fault but their insurance doesn't cover all of your costs, you can seek additional damages by filing a personal injury lawsuit against that driver.
I Was In an Accident With an Uber Driver Who Was Logged In and Waiting for a Ride Request
Uber drivers spend a good part of their day logged into the Uber app waiting for someone to request a ride. If you get into an accident with a driver who hasn't yet accepted a ride request, you may be able to seek compensation from Uber's insurance policy. Uber maintains limited coverage when drivers are logged into the app but not actively working as a driver. This coverage is secondary, meaning that you'll have to exhaust benefits payable through the driver's private policy first.
I Was In an Accident With an Uber Driver Who Had Accepted a Ride Request
The moment an Uber driver accepts a ride request, Uber's full $1 Million insurance policy kicks in. This policy will cover costs related to an accident involving a driver who:
Has accepted a ride request
Is en route to pick up a passenger, and
Has a passenger in the vehicle.
The coverage only terminates once the passenger exits the vehicle and the ride is completed in the app.
Again, this policy is secondary. You'll have to seek compensation from the driver and/or his insurer first.
What If I'm Blamed For My Killeen Uber Accident?
If you're a passenger in an Uber, it's hard to share blame for your Uber accident. It's possible that you could be blamed for failing to mitigate your injuries if you weren't wearing a seatbelt at the time of your accident.
If you're in another vehicle, it's very likely that Uber and the Uber driver will try to shift some or all of the blame for the crash to you.
What happens if you're blamed for your Uber accident or injuries? Can you get money for your injuries? It depends. Texas is a modified comparative fault state. In simple terms, you can seek compensation as long as you're less than 51 percent to blame for the crash or your injuries.
When you do share some of the blame, your damages will be reduced. If you're allocated 25 percent of the fault, your damages will be reduced by 25 percent.
What Compensation Can I Get For My Killeen Uber Accident Injuries?
Don't underestimate the costs of a car accident. Medical bills are expensive and can add up quickly. You may not be able to go right back to work. There's a chance that your injury will prevent you from working in the same capacity ever again. The trauma of your accident may keep you from enjoying the things you once loved. If someone else caused your Uber accident, they should be responsible for your injuries and suffering.
At Lorenz & Lorenz, our attorneys will fight to obtain compensation on your behalf. We'll seek damages for:
Pain and suffering
Medical expenses
Lost wages and income
Reduced earning capacity
Property damage
Disability
Rehabilitation
Emotional distress, and more.
Our legal team has spent the better part of two decades working to establish relationships with some of the best experts in Texas. They can provide tremendous insight into the more complicated and detailed aspects of your case. With their help, we can better understand what your case is worth. When we sit down to negotiate a settlement on your behalf, we'll be armed with evidence and arguments designed to help you get your recovery.
You Deserve an Experienced Killeen Uber Accident Lawyer
A car accident can turn your life upside down. If your accident involved an Uber or Lyft driver, it could be tough to get the money you deserve. Don't trust your injury case with just any attorney. Just because someone is a lawyer doesn't mean that they're prepared or qualified to handle your Uber accident case.
At Lorenz & Lorenz, LLP, all we do is personal injury law. We've been handling complicated and challenging motor vehicle accident cases for more than 18 years. Uber is relatively new. So are lawsuits involving the rideshare giant and its drivers. Our attorneys work hard to stay up-to-date on the latest changes in the laws that will affect your injury case. When you hire our team, you can trust that we'll do everything we can to get you the money you need and deserve.
Contact our Killeen car accident lawyers to schedule a free consultation. You have a limited amount of time to pursue compensation, so call our law firm to discuss your case today.