Leander Bicycle Accident Lawyers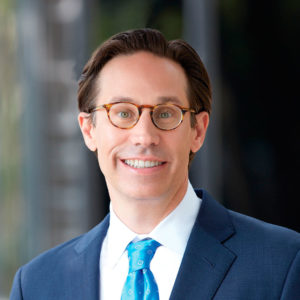 Have you recently been injured in a bicycle accident in Leander, TX? If so, you may have the right to file an injury claim and demand compensation from those who are responsible for your crash. The money you're awarded can help to cover the costs of your medical care, make up for lost wages, and compensate for your emotional distress.
You don't have to navigate a legal claim on your own. Call The Leander, TX bicycle accident lawyers at Lorenz & Lorenz, PLLC for help fighting for the money you deserve. There's no charge for your initial case evaluation.
How Our Leander, TX Personal Injury Attorneys Can Assist with Your Bicycle Accident Case
Working with a Leander, TX personal injury lawyer from Lorenz & Lorenz, PLLC, is one of the best ways you can protect your finances and your prospects for the future in the aftermath of a bicycle accident. We will help you fight for the compensation you deserve by:
Conducting an investigation into the cause of your bike accident
Reviewing the details of your crash and assessing your damages
Searching for evidence that might help your case
Helping you to understand how the Texas legal system functions
Taking care of the administrative side of your bike crash lawsuit
Identifying the party that is liable for your damages
Communicating with the other party's legal team on your behalf
Consulting with relevant experts about the nuances of your case
Putting together a customized legal strategy for your case
Walking you through your potential legal options
Answering any questions you might have about the legal process
Providing you with sound legal advice and guidance as needed
Negotiating a settlement with the defendant's insurer
Arguing on your behalf in court, if required
Would you like to have a skilled bicycle accident attorney help you pursue compensation for your injuries? If so, please do not hesitate to call Lorenz & Lorenz, PLLC, today to arrange a free initial consultation at our Austin law offices. We know what it takes to win cases like yours.
Common Causes of Bicycle Accidents in Leander, Texas
Bicycle and motorcycle accidents happen just about every day in Leander and throughout the state of Texas. But what causes these crashes? In most cases, one or more of the following factors is to blame:
Drunk Driving
The presence of alcohol in a motorist's system renders them incapable of operating their vehicle in a safe manner. It is not unusual for drunk drivers to blow through red lights, drive in bike lanes, and disobey the rules of the road. This behavior often causes them to crash into cyclists.
Distracted Driving
When drivers text or apply makeup while traveling through Leander, they cannot pay adequate attention to the road ahead. As a result, distracted drivers often collide with bike riders and other vulnerable road users.
Unsafe Turning
When making left turns on busy Leander roads, drivers usually watch out for oncoming cars and trucks. Unfortunately, they do not always keep an eye out for cyclists. As a result, they frequently crash into them.
Poor Visibility
Foggy weather can make it exceedingly difficult for Leander drivers to see cyclists on the road. In many cases, they do not notice them until they are too close to avoid a catastrophic bicycle or truck accident.
Speeding
When motorists travel too quickly through Leander, they do not have time to react to the movements of cyclists and other vulnerable road users. As such, it is not surprising that speeding has been one of the leading causes of bike and auto accidents in Texas for years.
Did you get into a bicycle crash because a driver was not paying attention to the rules of the road? If so, please get in touch with the knowledgeable attorneys at Lorenz & Lorenz, PLLC, as soon as possible. We may be able to use our years of experience in the industry to help you recover damages from the at-fault driver.
Common Injuries Sustained in Leander Bike Accidents
Modern vehicles offer lots of safety features. When Leander residents get into a car accident, these devices help to soften the impact and lower the chances of them suffering a severe injury.
Bicycles do not have many safety tools. So, when a bike rider gets hit by a passing vehicle, their body takes the brunt of the impact. As a result, they frequently sustain painful, life-altering injuries, such as:
Amputations
When Leander residents get into bicycle accidents, they regularly suffer a significant amount of damage to their arms and legs. Once they get to the hospital, their doctor will attempt to treat their injury. If the damage is too severe, however, they may have no choice but to amputate the limb.
People who lose their arms and legs in bicycle accidents often have to go through multiple surgeries and years of physical therapy.
Spinal Cord Injuries
It is not at all unusual for Leander cyclists to suffer trauma to their backs when they get hit by cars, trucks, and SUVs. Impacts of this nature often cause them to sustain spinal cord injuries.
Some of the symptoms physicians most frequently associate with these types of injuries include:
Breathing difficulties
Numbness
Loss of sexual function
Loss of bowel control
Loss of bladder control
People who sustain spinal cord injuries can even end up paralyzed for the rest of their lives.
Traumatic Brain Injuries
When bicycle riders in Leander get into crashes, they often hit their heads against walls, vehicles, and other solid objects. As a result of these blows, they frequently suffer traumatic brain injuries.
People with brain injuries of this nature regularly endure symptoms like:
Nausea
Headaches
Mood swings
Depression
Loss of consciousness
Seizures
For some people, these symptoms go away in a few days. For others, they can last a lifetime.
The best way for Leander bicycle riders to avoid suffering traumatic brain injuries is to wear a helmet at all times.
Eye Injuries
It is not at all uncommon for bicyclists in Leander to suffer trauma to their eyes when they get into collisions on the road. In especially severe cases, these impacts can cause them to lose their vision.
Some injured parties can regain their ability to see by undergoing surgery. However, many other individuals must live out the remainder of their days without the gift of sight.
Did you lose a limb or damage your spine in a bike crash in Leander? If so, please reach out to the knowledgeable bicycle and car accident lawyers at Lorenz & Lorenz, PLLC, today. We know how the civil justice system works, and we are ready to help you pursue compensation for your injuries.
Statute of Limitations for Texas Bicycle Accident Cases
The standard statute of limitations for personal injury lawsuits in the Lone Star State is two years. This Texas law means that individuals who sustain injuries in bicycle crashes must usually take legal action against the liable party before the second anniversary of their accident. Victims who fail to do so may lose their right to compensation.
Would you like to have one of our seasoned Texas bike accident attorneys help you file your personal injury lawsuit before your statute of limitations expires? If so, please give us a call to arrange a meeting at our Austin law firm today.
Compensation Available in Leander Bicycle Crash Cases
When calculating the amount of compensation the victims of bike crashes in Leander should receive, judges, juries, and insurance companies look at many different factors, such as:
The cost of the accident victim's medical care
The fees associated with the victim's rehabilitation
The cost to repair or replace the victim's property
The amount of time the victim missed from their job
The effect the victim's injury will have on their future career
The mental anguish the victim endured because of their injury
The impact the victim's injury will have on their quality of life, and
The limits on the at-fault motorist's auto insurance policy
When our attorneys help Leander residents file bike accident lawsuits, we demand compensation for their:
Medical bills
Rehabilitation costs
Property damage
Lost income
Loss of future earnings
Loss of enjoyment of life
Mental anguish
When Leander residents lose their lives in bike crashes, our attorneys can help their family members pursue damages for their:
Burial or cremation costs
Loss of inheritance
Do you want to have an attorney from Lorenz & Lorenz, PLLC, help you fight for damages for your bicycle accident injury or for your loved one's death? If so, please give us a call today to set up a free consultation at our Austin headquarters. We would be happy to assist you in any way we can.
A Leander, TX, Bicycle Accident Lawyer You Can Count On
When you need a skilled Leander, TX, bicycle accident lawyer to help you file a personal injury claim, you can always count on Lorenz & Lorenz, PLLC. Our legal team has handled countless bike crash lawsuits over the years – achieving a plethora of favorable settlements and verdicts in the process. If you would like to have us go to battle for you, all you have to do is pick up the phone and give us a call.