New Braunfels TX Bicycle Accident Lawyer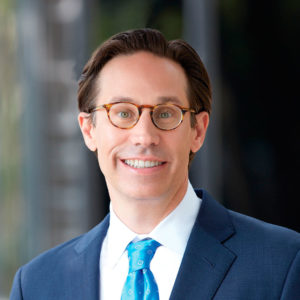 Have you been injured in a bicycle accident in New Braunfels, Texas? You may be entitled to compensation for your lost wages, medical expenses, and suffering.
Call the New Braunfels, TX bicycle accident lawyers at Lorenz & Lorenz, LLP to learn about your options and discover how we might be able to help you secure a full financial award.
We've been fighting for bike accident victims in central Texas for 19+ years. We're here to help you in your time of need, as well. Contact our law office to schedule your free consultation to get started today.
How Lorenz & Lorenz, LLP Can Help After a Bicycle Accident in New Braunfels
It's the bicyclist who is most likely to sustain injuries when a car and bike collide. These injuries tend to be catastrophic and, in turn, can impose a sizable financial burden. Fortunately, compensation may be available if others are to blame. However, a successful financial recovery is often easier said than done.
You have the power to change that by hiring an experienced New Braunfels, TX personal injury lawyer from Lorenz & Lorenz, LLP to represent your interests and pursue compensation on your behalf.
Lorenz & Lorenz, LLP has a reputation for providing compassionate and effective legal services to accident victims in and around New Braunfels. Our award-winning attorneys have gained national and statewide recognition for their ability to win – inside and outside of the courtroom. When you need help standing up to an insurance company or at-fault party, we'll be there to lead the way.
When you hire our personal injury attorneys in New Braunfels, you can expect us to:
Coordinate an extensive investigation into the circumstances surrounding your bike accident
Consult with leading accident and injury experts in central Texas
Handle all conversations with opposing parties and insurance companies on your behalf
Guide you and offer legal advice as you're tasked with making tough decisions – like whether you should settle or have our bike accident attorneys litigate your case in front of a jury
Your first consultation with our bike accident lawyers is 100% free. Call to schedule yours today.
Thousands of Cyclists Are Injured and Killed in Texas Crashes Every Year
Bicycle accidents are all too common in the state of Texas. According to crash statistics, there were a total of 16,807 collisions involving bicyclists across the state between 2010 and 2016. That's about 6 or 7 bicycle accidents every single day.
Those crashes resulted in:
9,769 injuries
5,646 possible injuries, and
362 deaths.
Sadly, many bicycle accident victims in New Braunfels, Comal County, and Texas are young adults and children. Roughly one out of every four people injured in a crash is under the age of 25. More than 10 percent are under the age of 15.
Leading Causes of New Braunfels Bicycle Accidents
Car accidents that involve bicycles happen quite frequently in and around New Braunfels. Many times, these accidents happen because motorists are negligent. In turn, these are some of the most common contributing factors to bike accidents in New Braunfels:
Distracted driving
Drunk driving
Drowsy driving
Speeding
Racing through an intersection in an effort to "beat" a red light
Failing to yield the right of way to cyclists on the road
Failing to look for bicyclists before making a right-hand turn
"Dooring"
Failing to leave enough space between a vehicle and bicyclist
Drivers of passenger cars aren't always to blame for auto accidents that involve cyclists. Other common causes include:
Rider distraction or impairment
Riders failing to obey the rules of the road
Riders failing to wear proper safety gear, including reflectors, lights, and helmets
Inclement weather
Riding at night
Bike or vehicle defects
Road defects
The fact that New Braunfels lacks dedicated bike lanes and infrastructure can also contribute to accidents. Without a safe space to bike, riders are often forced to share lanes of traffic with large vehicles, including trucks and buses. The margin for error is slim, and any mistake or mishap can easily cause a vehicle crash.
We'll Help You Seek Compensation For All of Your Bicycle Accident Injuries
Bicyclists who wear helmets are significantly less likely to suffer a traumatic brain injury or die if they are involved in an accident.
However, riders are still very vulnerable to a wide range of other injuries, including:
Broken bones and fractures
Trauma to the head and face, particularly the eyes
Spinal cord injury
Paralysis
Amputation
Degloving
Crushing injury
Neck and back injury
Joint injury
And, while wearing a helmet does reduce the risk of death, many bike accidents are fatal. Following a crash, our personal injury and wrongful death lawyers in New Braunfels, Texas will be here to help you seek the compensation to which you may be entitled under the law. Give our compassionate team a call to discuss your options today.
Determining Liability For a Bike Accident in New Braunfels
Under Texas state law, anyone who contributes to a bicycle accident can be financially accountable for the consequences. Most often, liability will be shared by everyone whose negligence directly or indirectly causes a crash.
Negligence means that someone owed you a duty of care but breached it some way and, as a result, you've been hurt.
Following your accident, Lorenz & Lorenz, LLP will carefully investigate to determine why it happened. With that information, we can identify who might have been negligent and caused you to get hurt. This could include:
Other parties, like a product manufacturer, could be strictly liable for your accident and injuries under the law, too.
Once we know who is to blame, we can then begin to build an injury case and fight to hold them accountable for the injuries sustained.
What Happens to My Bike Accident Case If I Share Fault?
The state of Texas has a 51% bar to recovery under its modified comparative negligence rules. You can still recover compensation for your bicycle accident injuries as long as you're not primarily responsible for the wreck. However, your damages will be reduced in direct proportion to your degree of blame.
For example, if you suffer damages of $50,000 and are allocated 20% of the blame for a bike accident, you'll be able to recover a maximum of $40,000. ($50,000 less $10,000, or 20%.)
Insurance companies will undoubtedly try to say that you are responsible – at least in part – for the bike accident that caused you to get hurt. The more blame you share, the less the insurer will have to pay. If an adjuster can push enough of the blame onto you, the company might be able to avoid paying you anything at all.
At Lorenz & Lorenz, LLP, our personal injury attorneys know these tactics all too well. We also know how to protect our clients in these situations. We'll work hard to downplay your role or prove that you had nothing to do with the cause of the crash.
What Compensation Can I Get After a Bicycle Accident in New Braunfels?
Typically, bicycle accident victims in Texas can seek compensation for both economic and non-economic damages. This can include money for:
Present medical expenses, including hospitalization and surgery
Future medical bills, such as rehabilitation and therapy
The cost of replacing or repairing damaged property
Lost income and wages
Disability
Pain and suffering
Disfigurement and loss of limb
Mental anguish
Wrongful death, including funeral and burial costs
You can trust that our New Braunfels bike accident attorneys will work hard to get you the full amount of compensation you deserve. In support of our efforts, we'll turn to respected bike accident and injury experts for help.
Medical professionals, accident reconstructionists, psychologists, and other specialists can provide critical insight and help us really understand the extent and severity of your crash. By taking the time and investing the resources to do this, we'll be confident that we walk into negotiations with the information that's needed to leverage a full financial ward on your behalf.
How Long Do I Have to File a Bicycle Accident Lawsuit in Central Texas?
You will, in all likelihood, have a maximum of two years from the date of your bicycle accident to file a lawsuit against those responsible. Once the statute of limitations expires, you'll forfeit the right to recover compensation for your injuries.
Schedule an Initial Case Review With Our New Braunfels, TX Bicycle Accident Lawyers
Following a bicycle accident in Comal County, you may have the right to recover compensation for your injuries. You don't have to take on this fight on your own. Let Lorenz & Lorenz, LLP help you stand tall against insurance companies and those responsible for your injuries and suffering. With our New Braunfels, TX bicycle accident lawyers in your corner, you can increase the likelihood of walking away with the money you need and deserve.
Call our law firm to arrange a free consultation with our team. There's a limited time to act, so contact us today.