Your Round Rock, TX, Wrongful Death Lawyers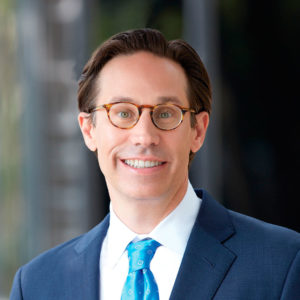 If you have just lost your loved one in an accident in Round Rock, Texas, all the anger and anguish you are feeling is justified. When the careless actions of another causes death, the law takes this situation very seriously. At Lorenz & Lorenz, PLLC, our Round Rock, TX wrongful death lawyers have years of experience fighting on behalf of accident victims and their families.
We are committed to doing everything we can to ensure that the victim's family members receive damages for their unimaginable loss. Call us today to schedule a free consultation with one of our experienced and compassionate wrongful death attorneys.
Why Hire Lorenz & Lorenz After a Wrongful Death in Round Rock, TX?
At Lorenz & Lorenz, we understand you feel helpless and at a loss for how to deal with everything you are going through. While there is no way to bring back your loved one, there are provisions in the law to hold the responsible parties accountable for compensation owed to the victim's family members. But you should not have to go through the stress of getting rightful compensation yourself. Our Round Rock, TX personal injury lawyers can help.
At Lorenz & Lorenz, we assist the family members of wrongful death victims throughout Texas.
We investigate all the circumstances around the death. Given the limited amount of time you have to file in a wrongful death case, we think and act fast to get witness testimonies and gather evidence close to the time of the death.
Our attorneys pride themselves on providing aggressive representation and high quality client service in wrongful death lawsuits.
We guarantee honest and clear client-attorney communication. We know that clients' largest frustration with legal representation is often the law firm's failure to keep them updated with regular, responsive communication.
Wrongful death cases are particularly difficult because of the sensitive issues involved and the difficulty family members have in discussing the case. Our law firm knows the pain and suffering you are going through because we have experienced it with other clients. We are compassionate and understanding as we work with you.
At our firm, treating our clients with utmost respect is our priority and that includes responding to all emails and returning all phone calls promptly. You will always be able to contact our lawyers or our law office to have your questions answered.
In wrongful death lawsuits, experienced lawyers who have tried cases successfully get the best results. At Lorenz & Lorenz, we have tried numerous and diverse cases of fatal injury, and we have a successful track record to show for it. We are aware of possible legal hurdles that could arise, and we know how to address them so they do not block recovery. Let us help you hold the negligent parties accountable and get you the financial compensation you rightfully deserve.
What Is Wrongful Death?
When someone dies in a situation where they would have been able to pursue a claim for personal injury if they had survived, it is called a wrongful death. For instance, a surviving victim of a road accident can pursue claims of personal injury. If the victim does not survive, then the victim's family members can file a claim of wrongful death.
No amount of money will be able to make up for the magnitude of your family's loss. However, a successful resolution and substantial settlement may offer much-needed peace.
Our law office has handled a variety of personal injury cases, and we know how to handle wrongful death that results from a tragic accident.
Automobile Accidents
The leading causes of death in America are impaired drivers, drunk drivers, distracted or aggressive drivers, and fatalities from road construction and pedestrian activities. They are also the most widespread causes of a wrongful death lawsuit. We're here to help if someone you love has died in a car accident or truck accident in Round Rock.
Work-related Accidents
When a death occurs in a workplace as the result of negligence, it can become the basis of a wrongful death lawsuit. These accidents could be caused by explosions or fires, machine defects, and improper training, faulty equipment, or unsafe work environments. In cases like these, surviving family members may be able to pursue a third-party liability claim and financial recovery that surpasses the regular workers' compensation benefits.
Dog Bites
Deaths that result from a dog bite due to the failure of the dog's owner to follow local laws regarding pet care and maintenance may be considered wrongful death. Texas ranks high for being among the worst states in the nation for dog bite injuries and fatalities.
Pedestrian Accidents
Pedestrians are often killed when struck by any type of vehicle because they are completely unprotected when a collision occurs. In 2018, pedestrian fatalities in Texas reached the highest levels they have been in decades with a 3.4% increase.
Children and older adults are at a higher risk of being killed in a pedestrian accident. Common factors include the absence of pedestrian walkways, a low field of vision, and reckless driving.
Medical Malpractice
When medical professionals do not provide sufficient level of care and it results in the death of the patient, family members can file a wrongful death lawsuit based on misdiagnosis, prescription error, medical equipment malfunction, surgical injury, emergency room error, delayed diagnosis, or other types of medical malpractice.
No amount of money will be able to make up for the magnitude of your loss. However, a successful resolution and substantial settlement may offer much-needed peace.
Compensation for the Loss of a Family Member
Wrongful death claims come from a variety of personal injury damages in Texas. Though how each case occurred determines the specific amount to be awarded, family members may be able to recover monetary damages to compensate for:
Funeral and other burial-incurred expenses
Medical expenses incurred after the accident and before death
All costs associated with the victim's final illness or injury such as medical bills
Lost income
Loss of inheritance
Mental anguish
Pain and suffering
Loss of companionship
Loss of parental guidance and love
Loss of consortium.
After experiencing such an inconceivable loss, you should be made financially whole to the greatest extent possible. While it does not alleviate the pain of your loss, financial compensation can ensure you get the help and resources you need to heal.
Even if your loved one was partly responsible for the accident, this does not automatically mean they cannot recover. Texas follows the modified comparative negligence rule that only bars recovery if your loved one was more than 50% responsible. Short of that, you still have a chance to recover financially.
Negotiating a Settlement for a Wrongful Death
Insurance companies and others will do all they can to get you to settle your wrongful death claim for the smallest amount possible. When the case involves a fatality, they try their best to prevent you from involving a law firm and wrongful death lawyer. They know you are going through a terrible loss, and when you are at your most vulnerable, they make you a lowball offer and hope you will settle easily and as quickly as possible before you can fully think about the extent of your claim.
The Round Rock, TX wrongful death attorneys at our law office are committed to ensuring your voice is heard. We will handle all interactions and negotiations with the insurance company, freeing you up to focus on your grieving and healing process. We know all their tactics in trying to settle wrongful death lawsuits and will not let them take advantage of your situation to keep you from recovering for your loss.
Statute of Limitations for Texas Wrongful Death Cases
If you have lost a loved one to wrongful death, it is crucial that you contact our law office immediately to get started on your case. This is because there is a legal time frame under Texas law within which you must file a wrongful death claim. Known as the statute of limitations, this time frame is two years for wrongful death cases in Texas.
Do not wait too long before you contact us. You forfeit the right to file a claim if you miss the deadline.
Most wrongful death cases are settled out of court, which is faster and less expensive than going to trial. However, the threat alone of going to court is one of the most effective tools for negotiating a strong settlement, so it is important to have all the elements of your lawsuit prepared and ready for trial even before settlement negotiations.
The longer you wait before seeking help, the less time there is to negotiate and pursue a desirable settlement offer. Do not let time go by before contacting us. Our law firm is ready and available to work with family members to get justice for wrongful death victims.
Get Help From a Trusted Round Rock, TX Wrongful Death Lawyer
The pain of losing a loved one is heart-wrenching, and the financial losses that result from their death can be a huge burden. We know that financial justice cannot reduce your emotional pain, but it can ease your stress and help you heal over time.
Contact our Texas law firm and let the wrongful death lawyers at Lorenz & Lorenz help you and your family members get comprehensive compensation for the death of your loved one. You can count on us to be relentless in our quest for justice. Call us today to get started. Your initial consultation is absolutely free.