Temple Pedestrian Accident Lawyer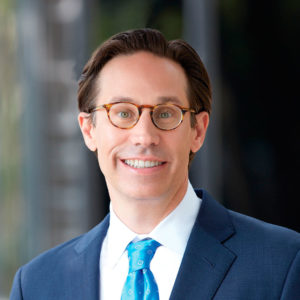 You should be able to use a sidewalk and cross the street without risking your life. Unfortunately, roads across the country are becoming more and more unsafe for pedestrians. Texas, in particular, has seen a sharp rise in fatal pedestrian accidents over the past few years. Most of these accidents happen in urban parts of the state, including Temple.
Have you or someone you love been injured in a pedestrian accident in Temple, Texas? You might be entitled to compensation if someone else is to blame. The personal injury attorneys at Lorenz & Lorenz can help you fight for the money you deserve. Contact our Temple law firm to schedule a free consultation. When you call, our experienced legal team will review your case and help you understand your rights.
You Deserve A Temple Pedestrian Injury Attorney With Experience
Since 2001, our Temple personal injury lawyers have been dedicated to helping injured pedestrians like you. We understand that the physical, emotional, and financial tolls of your accident can be overwhelming. We also know how important money can be as you struggle to get back on your feet. We're here to help you hold the person (or people) responsible for your pedestrian accident accountable for your injuries. Our goal is to help you get every last penny you deserve.
While you could pursue compensation on your own, you should trust Lorenz & Lorenz with your injury claim. Here's why:
Insurance companies will fight you every step of the way. They'll do whatever they can to limit or deny you the compensation you deserve. Our attorneys will protect you from their manipulative tactics and demand a fair settlement.
More than one person may be responsible (and financially liable) for your accident and injuries. We'll investigate and identify anyone who may be to blame.
Without an attorney by your side, you risk letting an insurance company decide what your case is worth. Don't let that happen. Our attorneys work with injury experts to make sure the value of your case is calculated properly.
You'll be blamed for your injuries. You need an attorney who knows how to prevent these tactics from hurting the value of your financial recovery.
We'll stand by your side throughout the entire injury claims process. We'll fight to leverage insurance companies into offering you a fair, reasonable settlement. If they don't, our skilled Texas trial lawyers won't hesitate to take your case to court.
Call our Temple law office to learn more about how we can help you after your pedestrian accident.
How Common Are Pedestrian Accident in Temple, TX?
Pedestrian accidents are on the rise across the nation. In 2018, there were 6,227 reported fatal pedestrian accidents in the United States. This marked the highest number of pedestrian fatalities in almost three decades. Statistics show that five states – including Texas – are responsible for nearly half of those fatal pedestrian crashes.
The Governor's Highway Safety Association (GHSA) recently looked into the upward trend of pedestrian accidents. It compared the number of fatal accidents reported in the first half of 2017 with those reported in the first half of 2018.
In Texas, fatal pedestrian accidents increased by a staggering 12 percent. By June of 2017, 266 pedestrians had been killed in Texas traffic accidents. By that same time in 2018, 298 pedestrians had been fatally injured in motor vehicle accidents.
Statistics show that Texas for every 100,000 people living in the state, one will die in a fatal pedestrian crash. That puts the state one of the most dangerous for pedestrians in the nation. Congested, urban areas like Temple tend to be the location of the majority of these devastating pedestrian accidents.
What Causes Pedestrian Accidents in Temple?
Motor vehicle accidents involving pedestrians can happen for a lot of different reasons.
In many cases, negligent drivers are responsible for accidents involving pedestrians. Driver negligence that tends to contribute to injury-causing and fatal pedestrian accidents in Temple include:
Distracted driving
Drunk driving
Fatigued driving
Speeding
Racing through intersections to beat a yellow or red light
Making unsafe or illegal turns, and
Failing to yield the right of way to a pedestrian.
Other causes of Temple pedestrian accidents include environmental factors (e.g., weather, time of day, visibility), hazardous road conditions, lack of pedestrian infrastructure (e.g., sidewalks, protected walkways), and distracted pedestrians.
Who is Liable For My Temple Pedestrian Accident Injuries?
Anyone who contributes to a pedestrian accident in Temple can be financially responsible for damages that occur. This might include:
Drivers of vehicles on the road
Motorcyclists
Bicyclists
Pedestrians
Employers of at-fault parties
Government agencies, or
Product manufacturers.
It's important to seek compensation from anyone who contributed to your Temple pedestrian accident. This will require a thorough investigation. Our attorneys will comb through the details of your accident and figure out why it happened. This will help us identify everyone who may have played a role in causing your injury.
Can I Get Money If I'm Partly To Blame For My Pedestrian Accident?
Maybe. It depends on how much of the fault for the accident is allocated to you. Texas is a modified comparative fault state. This means that you are entitled to seek compensation as long as you're less than 51 percent to blame. In other words, someone else (or several other people) must be primarily responsible for the accident that caused your injury.
If you do share some of the blame, here's what you need to know:
Your damages will be reduced to the degree you share fault, and
You may be partly liable for damages sustained by others in the collision.
For example, let's say you're allocated 50 percent of the blame for your Temple pedestrian accident because you were texting while crossing the street. The driver who hit you was also texting at the time of the collision, so they're also allocated 50 percent of the blame. If you suffered $100,000 in damages, you'd only be able to recover, at most, $50,000. You may also be liable for 50 percent of that driver's damages (medical bills, property damage, etc.)
What Damages Can I Get After My Pedestrian Accident in Temple?
Pedestrians are much more likely than passengers of vehicles to sustain severe or fatal injuries in a crash. As a result, the costs of your accident can be overwhelming. Medical bills can add up quickly. The emotional trauma of the accident may prevent you from going out and enjoying your life. Between your physical injuries and emotional distress, you may not be able to work. This can put you in a tough financial situation for a long, long time. Fortunately, you can seek compensation if someone else is (at least partly) responsible.
Our attorneys will seek monetary damages on your behalf. We'll ask for cash to compensate for:
Medical expenses
Rehabilitation
Pain and suffering
Emotional distress
Disfigurement and scarring
Lost wages and income
Disability
Loss of enjoyment of life, and more.
Contact our experienced injury lawyers to get started on your case. Your first consultation is free, so do not hesitate to call for help today.
We'll Help You Fight For Compensation For All of Your Pedestrian Accident Injuries
At Lorenz & Lorenz, we're here to help you recover money for all of your pedestrian accident injuries, including:
Broken bones
Soft tissue damage
Burns
Crushing injury
Concussion
Brain injury
Spinal cord damage
Paralysis
Amputation
Wrongful death, and more.
No injury case is too big or too small. Contact our Temple law firm today to discuss your case with our experienced legal team. When you call for your free consultation, we'll review your case and explain your rights. If you decide to file a claim, we'll stand by your side and help you fight for every dollar you need and deserve. You have a limited amount of time to act, so reach out to us for help now.