Temple Workplace Accident Lawyer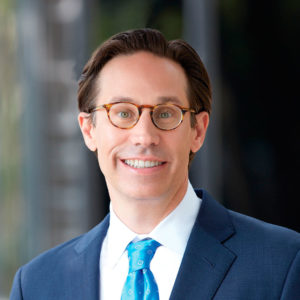 Once a small railroad town, Temple, TX is now a thriving city with a complex economy. It's home to a large hospital, several manufacturing and distribution centers, and even a Dr. Pepper bottling plant. There always seems to be a new building or attraction in the city, so there are always construction jobs. While these offer great opportunities to residents in and around Temple, they're also some of the most dangerous jobs you can have. It's no surprise that workplace accidents happen every day in Temple.
A work injury can be devastating. There can be harsh physical, emotional, and financial consequences. Fortunately, you may be entitled to compensation from your employer, a workers' compensation insurance program, or a negligent third party. Getting that money can be a challenge. You'll need our experienced Temple personal injury attorneys on your side.
Contact Lorenz & Lorenz, LLP to discuss your case and find out how we can fight to get the money you need after your Temple workplace accident. Your first consultation is free, so call our Temple law firm for help today.
Why Should I Hire a Temple Workplace Accident Lawyer?
You may have the right to recover compensation after you're injured at work in Temple. However, it can be a challenge to get that money in your hands. Insurance companies will fight you every step of the way. You might be blamed for your injuries. Your employer may even try to stand between you and the money you desperately need.
Even if you do secure some compensation, it might not be enough to cover the full extent of your injuries. What can you do then? Hiring the legal team at Lorenz & Lorenz, LLP can level the playing field and help you get the money you deserve.
You should call our personal injury lawyers after your Temple workplace accident because we will:
Explain your legal options and help you choose the one that's best for your particular situation
Help you navigate the notoriously-difficult workers' compensation benefits process
Protect you when insurance companies try to minimize or deny your payout
Work with experts to identify your damages and make sure your case is valued properly, and
Limit the effectiveness of any arguments from an employer or insurer that you're responsible for your own injuries.
Our goal is to help you get back on your feet after your workplace accident. We'll fight tirelessly to secure meaningful financial compensation on your behalf. The sooner you call, the sooner we can begin working on your case. Contact us today to learn more.
What Jobs in Temple Are the Most Dangerous?
It's possible to get hurt wherever you work. Even desk jobs can lead to serious health issues and injuries. Some jobs, however, tend to be more dangerous than others. Workers with the following jobs are more likely than others to be injured or killed on the job:
Construction workers
Warehousing workers
Manufacturing employees
Oil or drilling workers
Installation, maintenance, or repair workers
Steelworkers
Roofers
Pilots
Truck drivers
Fishing workers
Trash collectors, and
Agriculture or farm workers.
You may be entitled to compensation if you're injured at work, regardless of how dangerous your job is. Call our attorneys to discuss your workplace accident case and learn more.
Common Workplace Injuries in Temple, TX
A workplace accident can cause a wide range of injuries. Some law firms in central Texas will only agree to help you if you've suffered a catastrophic or debilitating injury. At Lorenz & Lorenz, we firmly believe that you deserve compensation for all of your workplace injuries, regardless of how they might be. We'll be your fiercest advocate and seek compensation on your behalf for all injuries, including:
Lacerations
Soft tissue damage
Burns
Broken bones
Crushing injury
Concussion
Head injury
Degloving
Brain injury
Spinal cord damage
Paralysis
Amputation
Wrongful death, and more.
You can trust us to work tirelessly on your behalf while you focus on getting better.
What Causes Workplace Accidents?
One person is injured at work every seven seconds in the United States. That's nearly 13,000 workplace injuries every day. Many of these accidents have tragic outcomes for workers and their families.  In 2017, 5,147 people lost their lives because of an accident at work.
Why are workplace injuries so common? The U.S. Department of Labor reviewed fatal work accident reports from 2016 and 2017. The Bureau of Labor Statistics found that the leading causes of fatal work accidents included:
Transportation incidents (40 percent)
Falls, slips, and trips (17 percent)
Violent outbursts from a co-worker, third person, or animal (16 percent)
Getting crushed by equipment or caught between objects (14 percent)
Exposure to harmful substances or environments (10 percent), and
Fires and explosions (2 percent).
Other causes of fatal workplace accidents include confined spaces, unintentional overdose on drugs or alcohol, and crane-related accidents.
How Can I Get Money For My On-the-Job Injury?
You may have two options for recovering compensation after you get hurt at work in Temple. If your employer carries workers' compensation insurance, you may be entitled to benefits from that policy. You may also have the right to file a personal injury lawsuit against your employer or a negligent third-party. You should consult with an experienced attorney immediately after your injury to determine which option is best for you.
Workers' Compensation Benefits
Most, but not all, employers in Temple have a workers' compensation program. Workers' compensation is an insurance policy that can cover costs and expenses related to an employee's on-the-job injury. Employers often choose to have workers' compensation insurance because it can protect them when someone gets hurt at work. If you choose to seek workers' compensation benefits, you'll waive your right to sue your employer for your injuries. In theory, workers' compensation protects your employer from lawsuits and helps to get money in your hands when you need it.
However, there are several drawbacks to the Texas workers' compensation program. If you want workers' compensation benefits, you'll have to follow strict procedures and rules set by the insurance provider. You'll have to notify your employer and the insurer about your accident and injury within 30 days. Then, you must seek medical treatment from an insurance company approved doctor. You typically can't see your own doctor for help unless it's pre-approved by the insurer. Your fate is in the hands of that insurance company doctor. They'll make assessments about your injury, ability to work, and level of disability. The benefits you ultimately receive will hinge on those critical assessments.
Types of Workers' Compensation Benefits
Workers' compensation benefits will only pay to cover your medical bills and lost wages. There are formulas in place to calculate your benefits. Under these formulas, you'll only be entitled to receive a fraction of your pre-injury wages.
Temporary Benefits. Paid while you recover from your Temple workplace accident injury. You might be able to receive up to 70 percent of your pre-injury average weekly pay.
Supplemental Benefits. Paid once your doctor determines that you've reached Maximum Medical Improvement (MMI). This means that it's been 104 weeks since you were injured or you've recovered as much as you possibly can. Your doctor will give you an impairment rating. If this rating is at least 15 percent, you can ask for supplemental benefits. Supplemental benefits can equal 80 percent of the difference between your pre-injury wage and what you're capable of earning now.
Permanent Benefits. Permanent workers' compensation benefits can be paid if you suffer a catastrophic or debilitating injury at work. If you qualify, you might be able to get 75 percent of your pre-injury wages.
Call our legal team for help with your workers' compensation claim today.
Personal Injury Lawsuit
You may also have the option of filing a personal injury lawsuit to recover compensation for your on-the-job injury. You could potentially seek compensation from:
Your employer
Manufacturer or defective workplace equipment, or
Another negligent third party.
It's important to remember that you only waive the right to sue your employer if you seek workers' compensation benefits. You can reserve that right if your employer acts willfully and causes your injury, or if your employer hasn't purchased workers' compensation insurance coverage.
There are several grounds on which to file a personal injury lawsuit (e.g., negligence, strict liability). You'll need to consult with an experienced lawyer to determine the best approach for your Temple workplace injury lawsuit.
What Compensation Can I Get For My Temple Workplace Injury?
The answer depends on how you go about seeking compensation for your injuries. Generally speaking, you're entitled to a wider range of benefits through a personal injury lawsuit. Workers' compensation benefits will only pay to cover the cost of your medical expenses and a percentage of your lost wages.
If you file a lawsuit, you may also be entitled to compensation for:
Pain and suffering
Emotional distress
Reduced earning capacity
Disfigurement and scarring
Loss of enjoyment of life
Rehabilitation and counseling, and more.
Contact Lorenz & Lorenz, LLP to learn more about your rights and options after your on-the-job accident. We'll help you determine which legal option is best for you at this time.
Get Help After Your Temple Workplace Accident
Getting injured on the job can really complicate your life. Even relatively minor injuries can have a huge impact. You don't have to suffer with the costs and consequences on your own. You may be entitled to compensation from your employer's workers' compensation program or even a third party. Our attorneys have been handling complex personal injury cases for more than 18 years. We'll fight to recover every dollar you need and deserve.
Contact our Temple law office today to schedule a free consultation. If you can't make it into the office, our skilled legal team will come to you. Call to learn more and get started on your case today.