Texas Slip and Fall Lawyer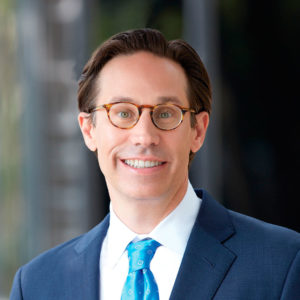 Slip and fall accidents happen all the time. If you've slipped and fallen on someone else's property, you may be entitled to compensation. Contact the experienced Texas slip and fall lawyers at Lorenz & Lorenz for immediate legal assistance. We'll do everything in our power to get you the money you need and deserve.
We offer a free consultation because you deserve to understand all of your legal rights and options. If you decide to file an injury claim or lawsuit, we'll be right there by your side. We'll handle the complicated legal claim while you focus on getting better. All you have to do is call us for help. It's just that simple. Call our Texas law office to get started today.
How Will a Texas Slip and Fall Lawyer Help Me?
You've got enough on your plate after your Texas slip and fall accident. You don't need the added stress of a lawsuit or injury claim. Hiring an attorney can give you time to focus on yourself and your recovery. It can also put you in the best position to secure substantial compensation after a fall.
Since 2001, our Texas personal injury lawyers have fought tirelessly to protect the rights of accident victims like you across the state. When you trust us to handle your Texas premises liability case, you can benefit from our nearly two decades of experience.
You should call us for help after your fall because:
Insurance companies will try to manipulate you into accepting a lowball offer. They might even try to deny your claim in its entirety.
You might not realize that more than one person is responsible – and therefore financially liable – for your injuries.
Property owners might try to blame you for your slip and fall accident, which could affect your ability to get the cash you deserve.
We'll work with experts to make sure that we understand the extent of your injuries and the value of your slip and fall injury case.
At Lorenz & Lorenz, we understand how important money can be after an accident. Our goal is to get you the cash that you need and deserve after your Texas slip and fall accident. Contact our Texas law firm today to discuss your case.
Who Is Responsible For My Texas Slip and Fall Accident?
When you visit a friend's home, government building, or even a store or restaurant in town, you shouldn't have to worry about your safety.
You should be able to focus on the task at hand without keeping one eye open for potential hazards. In Texas, property owners actually have a legal responsibility to keep their premises in a reasonably safe condition.
Generally speaking, if you're an invited guest or visiting property for the benefit of the owner, the owner must:
Maintain their property so that it is free from hazardous conditions
Regularly inspect the premises for dangerous conditions that you wouldn't be able to identify easily
Fix known hazards before they can pose a threat to visitors, and
Warn you about known hazards if they haven't been addressed.
In other words, property owners have to use care in maintaining their property so that you won't slip and fall when you visit.
If they don't, they might be considered negligent and liable for your injuries after a slip and fall.
We Handle All Slip and Fall Cases in Texas
Slip and fall accidents can (and do) happen just about anywhere. If you've been injured on someone else's property, you might be able to recover compensation from the landlord or owner. We're here to help you demand compensation after your slip and fall at a Texas:
Grocery store (e.g., H.E.B., Whole Foods Market)
Home improvement store (e.g., The Home Depot, Lowe's)
Warehouse store (e.g., Walmart, Target, Costco, Sam's Club)
Restaurant or bar
Retail store
Shopping mall
Government building
Hotel, motel, or spa, or
College campus.
Slip and fall accidents don't always happen inside. We might also be able to help if you've fallen outside on a sidewalk, in an alley, or even in a parking lot.
Contact our Texas personal injury lawyers to discuss your slip and fall case today.
Why Do Slip and Fall Accidents Happen in Texas?
One million people visit the emergency room every year because they've sustained an injury in a slip and fall accident. Common causes of these slips and falls include:
Slippery surfaces
Puddles and spills
Unsecured rugs or mats
Loose floorboards
Uneven floors
Missing handrails
Broken stairs
Clutter and debris
Accumulation of snow or ice, and
Loose or unsecured power cords.
Don't hesitate to ask for help after you've slipped and fallen in Texas. Our legal team is available to help 24 hours a day, 7 days a week, 365 days a year. Contact us today to learn more.
What If I'm Blamed For My Slip and Fall Accident in Texas?
Don't panic. Even if you do share some of the blame, you may still be able to seek money for your injuries. Texas is a modified comparative fault state. You can pursue compensation as long as you're not more than 50 percent responsible for your slip and fall accident. In other words, someone else (or multiple people) must shoulder most of the blame for your fall and injuries.
Sharing fault will affect the amount of money you can get after a fall. Your damages will be reduced by the degree to which you share fault. If you're allocated 20 percent of the blame, your damages would be reduced by 20 percent.
Remember, property owners and their insurance companies will do everything they can to limit or deny you the money you deserve. This includes trying to blame you for your fall. You deserve an attorney who knows how to protect you when these tactics are used.
The lawyers at Lorenz & Lorenz will carefully investigate your case, preserve evidence to support your case, and work hard to minimize your role in the accident. The less fault allocated to you, the more money you can potentially receive.
We'll Fight to Get Money For All of Your Slip and Fall Injuries
Slips and falls can result in a wide range of injuries. Our slip and fall attorneys will help you seek compensation for them all. This includes:
Broken bones
Lacerations
Soft tissue injury, including sprains, strains, and bruising
Crushing injury
Head injury
Brain injury
Eye injury
Spinal cord injury
Amputation
Paralysis
Wrongful death, and more.
We've spent the better part of two decades developing relationships with injury experts across the state. They can provide us with valuable information about the extent and value of your injuries. With this information in hand, we'll be in a better position to recover a substantial monetary award on your behalf.
What Damages Are Available After a Slip and Fall in Texas?
Don't underestimate the consequences and costs of a slip and fall accident. Even relatively minor injuries can be expensive to treat and keep you out of work. If a negligent property owner is responsible for your fall, they should also be responsible for your costs.
You might be entitled to compensation for:
Pain and suffering
Emotional distress
Medical bills
Lost wages
Disability
Reduced earning capacity
Disfigurement
Embarrassment
Loss of enjoyment of life, and more.
Contact us today to schedule your free consultation. Can't make it into the office because your injuries are too severe? Our legal team can come to you. We can be wherever you need us: at home, at work, or even at the hospital. Call to get started on your case today.
Call Our Texas Slip and Fall Accident Lawyers For Help
Have you been injured after a slip, trip, or fall in Texas? Don't hesitate to contact the legal team at Lorenz & Lorenz. You might be entitled to compensation from the negligent property owner. We can help you fight to get every penny that you need and deserve.
You have a limited amount of time to file a lawsuit after a slip and fall, so don't hesitate to call us to schedule your free consultation today.