Waco Amputation Injury Lawyer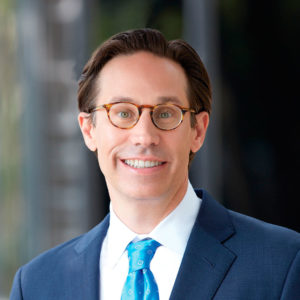 Have you suffered a traumatic amputation injury because you were involved in an accident in Waco, Texas? You might be entitled to compensation for your medical bills, lost wages, pain and suffering, and more.
The experienced Waco amputation injury lawyers at Lorenz & Lorenz, LLP can help you fight to get the money you deserve. Give our Waco law office a call today to arrange a free consultation and learn more.
How Can a Personal Injury Lawyer Help If I've Suffered an Amputation Injury in Waco?
Few injuries are as emotionally devastating as the loss of a limb. You might never fully recover from the fact that a part of you is gone. When you suffer an amputation injury, life can change in ways you'd never imagined. Depending on the extent of your injury and which limb is affected, you might be prevented from working or doing the things you once loved. You might need to ask others to help you perform everyday tasks or rely on a medical device. All because someone was careless.
You shouldn't have to struggle with the consequences and costs of your amputation injury on your own. Whoever caused you to get hurt must be held fully accountable. However, no one will willingly accept responsibility and write you a check. You will have to take a stand and demand the compensation you deserve. That's where our Waco personal injury attorneys can help.
At Lorenz & Lorenz, LLP, we have decades of combined experience helping injury victims in and around Waco. We understand that losing a limb can have catastrophic physical, emotional, and financial consequences. We also know that a financial recovery can make a huge difference for you in the years to come. That's why we will do everything in our power to secure a substantial monetary award on your behalf.
We'll take care of your amputation injury case from start to finish. We'll conduct an investigation, consult with experts, and handle negotiations with insurance companies and at-fault parties. We'll bring your case to a jury if we have to. This can give you the opportunity you need to come to terms with your amputation injury and begin to move forward with your life. All while knowing that your case is in good hands.
We offer a free consultation, so please reach out to our Waco law firm by phone or online today to learn more.
What is an Amputation Injury?
Amputation refers to the separation of a limb or appendage from the rest of the body. Most typically, amputation injuries affect the arms, hands, fingers, legs, feet, and/or toes. Other body parts, including the ears and nose, can also be affected.
Amputation injuries can be classified as "partial" or "complete." Partial amputation means that some soft tissue (e.g., muscle, tendons, or ligaments) remains attached to the rest of the body. Complete or total amputation means that the extremity is entirely severed.
What Causes Traumatic Amputation Injuries in Waco?
Amputation injuries simply refer to the loss of a limb. Roughly 1 out of every 4 amputation injuries is the result of a traumatic accident. These are called traumatic amputation injuries.
A traumatic amputation injury can be immediate, meaning that extremity is separated right away. In other words, the limb is severed as a direct result of a traumatic event, such as:
Alternatively, a traumatic amputation injury can refer to trauma that will result in the loss of a limb. In other words, trauma to the extremity is so severe that surgical amputation is necessary to prevent complications or protect the victim's life. This type of amputation injury might be caused by:
Crushing injuries
Burns
Gunshots
Medical negligence
Electrocution, or
Explosions.
Any traumatic accident can potentially sever a limb or cause enough damage to warrant surgical removal. Note that amputations are also a common consequence of chronic disease (including cancer and diabetes), frostbite, and tumors.
How Common Are Amputation Injuries?
Traumatic amputation injuries are more common than you might think. Here are some notable facts and statistics about amputation injuries in the United States:
Every year, 30,000 people suffer a traumatic amputation injury.
Motor vehicle accidents are the leading cause of traumatic amputations.
Car accidents are responsible for 8 percent of all pediatric amputation cases.
Guns and firearms are responsible for more than 6 percent of all traumatic amputation injuries across the nation.
There are an estimated 2 million people living with an amputation injury. Roughly a quarter of those people suffered their amputation injury because of a traumatic accident.
8 out of 10 traumatic amputation injury victims are male.
Most amputation injury victims are between the ages of 15 and 40.
70 percent of all traumatic amputation injuries affect the upper limbs.
Roughly 61,000 people suffer a traumatic partial hand amputation injury every year.
It's important to speak with a qualified Waco amputation injury lawyer if you've been hurt in an accident. Call Lorenz & Lorenz, LLP to schedule a free initial case assessment. When you sit down with our team, we'll listen to your story, review your case, and answer any questions you might have.
Complications Associated With Traumatic Amputation Injuries
Losing a limb is not a minor injury. It's quite catastrophic and it's quite violent. It's critical to seek prompt medical care if you have lost a limb in an accident or suffered an injury that could lead to the loss of a limb. Even when you secure immediate medical assistance, you can be susceptible to complications associated with amputation injuries. These can include:
Heart failure
Blood clots
Pneumonia
Bone erosion
Surgical site infection
Tissue necrosis
Hematoma
Stump oedema, and more.
In some cases, amputation injuries can be fatal. This is often due to an excessive amount of blood loss at the site of the injury. If someone you love has died because of an amputation injury they suffered in an accident in Waco, our wrongful death lawyers might be able to help you navigate this difficult time. If there's compensation available, we will fight to recover it on your behalf. Call our compassionate team today to learn more.
What Are the Long Term Consequences of an Amputation Injury?
Life can get complicated when you lose a limb or extremity in an accident. You might need occupational therapy to help you "relearn" how to do things that were once second nature – such as tying your shoes, typing, or walking. You might need physical therapy and rehabilitation to regain strength and teach your body how to adapt to its new form.
Even then, you might be faced with very difficult challenges for years to come. It's not uncommon for individuals living with an amputation injury to experience:
Difficulty eating, showering, and getting dressed
Difficulty balancing and walking
Depression, anxiety, and emotional distress
Phantom limb pain
Increased fatigue and exhaustion, and
Pain and discomfort associated with a prosthetic device.
These aren't things you should have to deal with on your own. Lorenz & Lorenz, LLP will help you fight to secure a financial award from anyone who contributed to your amputation injury. Give our Waco, TX law office a call today to learn more about how we might be able to help.
Damages Available to Amputation Injury Victims in Waco, Texas
An amputation injury can fundamentally change the course of your life forever. It can also be quite expensive, depending on which limb(s) you've lost and the extent of your injury. Whoever caused you to suffer this devastating injury must be held fully accountable. Lorenz & Lorenz, LLP will advocate tirelessly to help you secure damages for:
Hospitalization, surgery, medication, medical devices, medical equipment, prosthetics, and other medical expenses
Lost income and wages
Temporary and/or permanent disability
Loss of enjoyment of life
Pain and suffering
Disfigurement and scarring, and more.
We won't let insurance companies push you around or manipulate you into accepting less money than you deserve.
Our Waco amputation lawyers will work closely with experts so that we are prepared with the best possible evidence and arguments as we negotiate on your behalf.
Our Waco Amputation Injury Lawyers Are Here to Help You Today
Have you suffered an amputation injury because you were involved in an accident in Houston? Contact Lorenz & Lorenz, LLP to discuss your legal rights and options. You might be entitled to compensation, and our Waco catastrophic injury attorneys will fight to help you secure every last dollar you deserve.
You will only have a limited amount of time to file a personal injury claim or lawsuit after your accident. So, do not hesitate to reach out to our experienced legal team today. We offer a free consultation, so give us a call to schedule yours now.