Waco Recreational Vehicle Accident Lawyer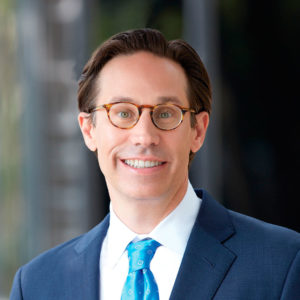 Have you or a loved one recently been involved in a recreational vehicle accident in Waco, Texas? You could be entitled to compensation for your injuries and suffering if someone else is at least partly to blame.
Call Lorenz & Lorenz, LLP to discuss your case and potential legal options with our accomplished legal team. Our Waco recreational vehicle accident attorneys can help you fight to get every last dollar you need and deserve.
We offer a free initial case assessment, so please contact our law office by phone or online today.
Why Do I Need a Personal Injury Lawyer If I Was Injured in a Recreational Vehicle Accident in Waco?
Recreational vehicles aren't like other vehicles on the road. They're big. They're unwieldy. They're cumbersome. Occupants aren't usually buckled up and drivers are usually tired. Other motorists aren't usually happy about sharing the road with an RV. So, it's really no surprise that RV auto accidents happen quite frequently. When they do, occupants in the RV and others involved in the collision can get seriously injured.
When you're involved in an RV accident, life can change forever. In the short-term, you might require extensive medical treatment and find that you're unable to work, creating a very difficult financial situation.
In the long term, your injuries might leave you permanently disabled, struggling with chronic pain, and suffering from the emotional consequences of the crash. If someone else is at least partially responsible for your RV accident, you can potentially hold them financially responsible for the consequences.
However, no one will raise their hand and accept responsibility. You'll have to take a stand, put up a fight, and demand the money you deserve. Hiring a Waco personal injury attorney to do this on your behalf can increase the odds of a successful recovery and make your life a lot easier.
When you call Lorenz & Lorenz, LLP for help after your recreational vehicle accident in Waco, our team will:
Carefully investigate the circumstances of your RV accident
Determine causation, fault, and liability
Speak with witnesses, review police and medical records, and gather evidence to support your case
Work to limit the effectiveness of claims that you share blame
Consult with experts and specialists to assist in the valuation of your claim
Negotiate with at-fault parties and insurance companies on your behalf, and
Have our skilled Texas trial lawyers take your case to a jury, if necessary.
We know that the injuries resulting from an RV accident can be devastating. Our attorneys also know just how much of a difference a successful injury claim and financial award can make in your life – for years to come.
Give our Waco law office a call today to arrange a free consultation so that you can learn more about how we might be able to help you during this difficult time.
What is a Recreational Vehicle?
What is a recreational vehicle? According to government specifications, an RV is any vehicle that contains temporary living quarters, but that is not intended to be used as a permanent dwelling. In other words, an RV is not a permanent home, but rather a vehicle that can provide temporary living space while you're camping or traveling. RVs must be no larger than 400 square feet and be self-propelled or able to be towed permanently by a light truck.
RVs can include:
Campers, including pop-ups
Pop-up vans
Motorhomes
Caravan trailers, and
Fifth-wheel trailers
At Lorenz & Lorenz, LLP, our Waco personal injury attorneys handle all RV accident cases. It doesn't matter whether you were involved in a collision with a luxury motorhome on the interstate or a pop-up trailer at a campsite near Waco. Our team will be here to help you fight to get you the money you may deserve. Give us a call today to schedule a free consultation and learn more.
Common Types of Recreational Vehicle Accidents
Recreational vehicles can be involved in a number of different types of accidents. We represent clients who have been involved in RV crashes including:
Rear-end collisions
Sideswipe accidents
Rollover accidents
Tire blowouts accidents
Squeeze play accidents
Runaway trailer accidents, and more.
If you've been involved in an RV accident, Lorenz & Lorenz, LLP can help you seek compensation. Contact our experienced legal team today to schedule a time to sit down and discuss your case.
Causes of Recreational Vehicle Accidents
RVs are large, unsteady, and often challenging to drive. When proper precautions aren't taken, accidents can and do happen. Common causes of recreational vehicle accidents and injuries include:
Distracted driving
Driving while tired or fatigued
Not wearing a seatbelt while the RV is in motion
Driving under the influence of drugs or alcohol
Speeding, or driving faster that is safe under the conditions
Unbalanced or overloaded vehicles
Driver error related to blind spots
Defective vehicle parts
Failure to maintain lane, and
Executing dangerous or illegal turns.
Note that not all RV accidents are caused by the person driving the recreational vehicle. Accidents can happen when other motorists on the road engage in dangerous behaviors. This includes tailgating, passing in an unsafe way, and failing to leave an adequate amount of space for the RV to turn. Additionally, inclement weather, traffic, road construction, and hazardous road conditions can also contribute to or cause an RV accident.
Liability For RV Accidents and Injuries in Waco
Whether you were a passenger in the RV, walking down the street, or inside of another vehicle, you could be entitled to compensation after a crash. In Texas, anyone who contributes to or causes a car accident involving an RV can be on the hook for resulting damages. This might include:
The RV driver
Negligent or distracting RV passengers
Drivers of passenger vehicles
Employers of negligent parties
The RV manufacturer or retailer
RV rental companies
Mechanics, or
Government agencies.
Liability is allocated between everyone who shares some of the blame. The larger someone's role, the more liability they assume. It's also important to note that victims can contribute to the accidents that cause them to get hurt. Under Texas state law, this won't automatically bar a financial recovery.
You can still recover compensation as long as you share no more than half of the blame. However, your damages will be reduced, based on your role in the RV accident.
So, it is really important to consult with an attorney after you are involved in a recreational vehicle accident in Waco. Lorenz & Lorenz, LLP will work to protect you from allegations that you are responsible for your own injuries. We'll do everything we can to downplay your role and, in turn, protect your ability to secure a financial award.
Recreational Vehicle Accident Injuries Can Be Catastrophic, Fatal
Accidents involving recreational vehicles can be quite traumatic for anyone who is involved. Common injuries include:
Broken bones and fractures
Head injury
Neck injury
Back injury
Whiplash
Burns
Crushing injury
Spinal cord damage
Brain injury
Traumatic amputation
Wrongful death, and more.
For Lorenz & Lorenz, LLP, no case is too big or too small. No case is too complex. If you've been involved in an RV accident in Waco, we'll help you fight to recover compensation for all of your injuries. Simply give our law firm a call today to arrange a free initial case assessment and learn more.
Damages Might Be Available Following a Waco RV Accident
The costs of an RV accident can be incredibly high. Fortunately, if anyone else is even slightly responsible for your accident, you could be entitled to a financial award. Lorenz & Lorenz, LLP will seek damages for:
Medical expenses
Lost wages
Disability
Property damage
Loss of enjoyment of life
Disfigurement
Scarring
Pain and suffering
Emotional distress, and more.
Insurance companies will try to deny your claim or, if that doesn't work, drive down the value. We'll do everything we can to stop these tactics from working. By enlisting the help of specialists and experts, we can really make sure we understand the details of your case and appreciate how your injuries affect your life. This information can be invaluable to us as we pursue compensation on your behalf.
Call Our Experienced Waco Recreational Vehicle Accident Lawyers Today
You risk losing out on valuable compensation if you do not assert your rights and file a claim promptly. So, do not hesitate to call Lorenz & Lorenz, LLP if you or a loved one have recently been injured in a recreational vehicle accident in central Texas. Our lawyers in Waco, TX will handle your injury case from start to finish so that you can focus on getting better.
We've been helping RV accident victims in Texas for years. Give us a call so that we can fight to help you recover the money you need and deserve, too. Your first consultation is free, so don't delay in contacting our firm today.