Temple Dog Bite Lawyers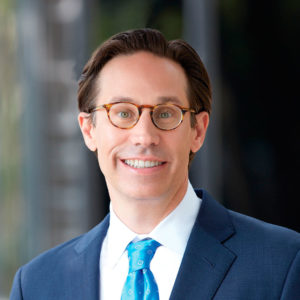 Have you or someone you love suffered an injury because of a dog bite in Temple, Texas? You may be entitled to compensation from the dog's owner. Contact the experienced personal injury lawyers at Lorenz & Lorenz, PLLC to learn about your legal rights.
Since 2001, our attorneys have been dedicated to helping dog bite victims across central Texas. We understand how devastating injuries and trauma from a dog attack can be. We'll do everything we can to help your family during this difficult time. Our goal is to get you every single dollar you need and deserve.
Your first consultation is free, so call to discuss your Temple dog bite case today.
Many Central Texas Dog Bites Involve Children
Millions of Americans are bitten by a dog every year. Many of those attacks happen in and around Temple, TX.
Unfortunately, children tend to involved in a lot of these dog attacks. Between 2011 and 2016, more than 100 children suffered dog bites in central Texas. The study revealed:
The average age of a child bitten by a dog was 5.84 years old
43 percent of the children were between the ages of 2 and 5
Children most commonly suffered injuries to the head and neck
More than half of the attacks happened at the child's own home, and
One-third of the children bitten by dogs during this time needed medical intervention to treat a major injury.
Why do so many dog bite attacks involve children? Children tend to be less aware of the fact that their actions can have consequences. Adults know that patting a dog roughly, pulling its tail, or taking its food away can upset the animal. Children, who may do these things playfully, don't realize that the dog might have a vicious reaction. Unfortunately, the study revealed that most of the dog attacks happened when parents weren't around. Parental supervision could limit the number of children dog attacks that occur.
Owner Liability For Your Dog Bite Injuries
Dog owners can be responsible for harm inflicted by their pets. Liability can, in some cases, depend on whether or not the owner knew that their dog had a history of vicious or aggressive behavior.
"One Bite" Rule
Texas is a "one bite" state. This generally means that an owner isn't responsible for injuries the first time their animal bites or attacks someone. A Texas court once explained that "the owner of a dog is not liable for injuries caused by it, unless it is vicious and knowledge or constructive notice of that fact is shown or brought home to the owner." In other words, dog owners can escape liability if their dog hasn't been aggressive in the past.
On the other hand, this also means that a dog owner is strictly liable for injuries after that first bite or attack. Strict liability means that you don't have to prove that the owner was negligent. The owner is on the hook for your injuries, regardless of the care they took to prevent an attack.
Negligence
The one bite rule doesn't mean that dog owners can never be liable for injuries the first time their dog is aggressive. Owners have a legal obligation to use care and protect others from reasonably foreseeable harm. An owner has to abide by local safety laws, keep their dog on a leash, and not let a dog roam free. If a dog owner is negligent in caring for or handling the animal, they can be liable for your injuries if there's an attack.
Failing to Stop an Attack In Progress
An owner has a legal obligation to stop a dog attack that's in progress, regardless of that dog's history of aggression. If the owner fails to do so, Texas courts have said that they can be responsible for your injuries. This is true, even if it's the dog's first time attacking someone and the owner wasn't negligent in handling the animal.
A Negligent Landlord Could Be Liable For Your Injuries, Too
Did you know that you might be able to hold your landlord (or the landlord of the property where the dog attack happened) responsible for your injuries? In Texas, landlords have to "exercise reasonable care" and ensure "common areas [are] reasonably safe" for tenants and guests.
If a landlord knows that there's a dangerous or vicious dog on the premises, they have to do something about it. Many times, owners are told to relocate the dog or move somewhere else. At the very least, a landlord can prohibit a dog owner from allowing that dog to be present in common areas. When a landlord fails to take action to protect tenants and guests, they can be liable for injuries.
We'll Fight to Get Money For All of Your Temple Dog Bite Injuries
A dog attack can have devastating consequences. Our attorneys will aggressively seek compensation on your behalf for all of your injuries, including:
Broken bones
Soft tissue damage
Eye injury
Neck injury
Head injury
Spinal cord damage
Amputation
Paralysis
Wrongful death, and more.
Some law firms will only agree to help you if you've suffered a catastrophic injury. At Lorenz & Lorenz, PLLC, no case is too big or too small. Don't hesitate to call us to discuss your case today.
Damages Available to Temple Dog Bite Victims
Our Texas injury lawyers understand how traumatic a dog bite can be. Not to mention to pain and suffering you can experience in the days, weeks, and months after the attack. Fortunately, you may not have to struggle with the consequences of your dog bite injuries on your own. Our attorneys can help you fight to recover compensation for your physical, mental, and financial suffering.
We'll seek damages from the dog owner and anyone else who may be liable. This might include money for:
Hospitalization
Corrective surgery
Medication
Other medical bills
Lost wages and income
Disability
Reduced earning capacity
Loss of enjoyment of life
Disfigurement and scarring
Pain and suffering
Emotional trauma, and more.
At Lorenz & Lorenz, PLLC, we work closely with injury experts from across the state. They can provide critical insight as we investigate the circumstances surrounding your attack and injury. This will help us fight to get you all of the compensation to which you're entitled.
Call Our Temple Dog Bite Lawyers For Help
Are you struggling with an injury after you were attacked by a dog in Temple? Has your child suffered a dog bite injury? Contact Lorenz & Lorenz, PLLC for immediate legal assistance. Our Temple personal injury attorneys will help you fight to get the compensation you deserve.
We have more than 18 years of experience handling dog bite cases in central Texas. Call our law office today to schedule a free consultation. Our legal team will review your case and answer any questions you have. There's a limited amount of time to act, so reach out to us for assistance today.