Your New Braunfels, TX, Car Accident Lawyers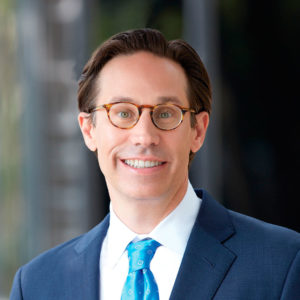 You may be entitled to a financial settlement or award if you or a loved one has recently been involved in a car accident in New Braunfels, TX.
Lorenz & Lorenz, PLLC can help you fight to secure the money you need and deserve from responsible parties. Contact our New Braunfels, TX car accident attorneys to arrange a free consultation to learn more today.
How Lorenz & Lorenz, PLLC Will Help You After a Car Accident in New Braunfels, TX
A car accident can be an extremely traumatic event. It can turn your world upside down. Crashes often leave victims struggling with harsh physical, emotional, and financial repercussions for years to come.
When someone else is responsible for an accident, they must be held legally and financially accountable.
You can accomplish that by pursuing monetary damages through a personal injury claim or lawsuit. However, even though you may have the right to a monetary award, getting cash in your hands can be challenging. Insurance companies and at-fault parties will do everything possible to limit their liability and minimize your award. Having an experienced New Braunfels, TX personal injury lawyer in your corner can make all the difference in the world.
At Lorenz & Lorenz, PLLC, our legal team has been fighting on behalf of injury victims in central Texas for nearly two decades. We know how much is riding on your car accident case and are prepared to do everything we can to help you win. When you turn to our New Braunfels, TX law firm for help, we will:
Provide support, guidance, and assistance throughout the claims process
Handle all communication with other parties, but keep you in the loop every step of the way
Investigate the circumstances of your crash thoroughly
Call in experts and professionals for assistance as we build and value your claim
Limit the effectiveness of insurance company tactics – such as blaming you for the wreck
Our primary goal will be to negotiate a fair settlement on your behalf. However, our accomplished and award-winning trial lawyers will always be fully prepared to take your case to the next level, if necessary. Our track record in the courtroom is well established. The last thing insurers will want is to face our skilled attorneys in court. That can be a huge asset to you during negotiations.
Contact our team to schedule a free initial case evaluation and learn more today.
New Braunfels, TX Car Accident Statistics
New Braunfels is one of the fastest-growing cities in the nation. Its population has surged by more than 55 percent over the past decade. As the city has grown, its roads have seen a considerable surge in traffic. Congested roads, not surprisingly, mean that traffic accidents aren't all that uncommon in New Braunfels, Texas.
In 2019, there were a total of 1,268 collisions in New Braunfels, TX. That represented a slight rise from the number of crashes reported the year before. On an average day in the central Texas town, there are anywhere between 3 and 4 car accidents.
Are these collisions serious? According to the Texas Department of Transportation, the 2019 collisions resulted in:
3 fatalities
36 suspected serious injuries
305 non-incapacitating injuries, and
388 possible injuries.
Hundreds of crashes resulted in damage to property, and the consequences of dozens of wrecks were unknown.
What Typically Causes Car Accidents in New Braunfels, TX?
Car accidents can happen – and do happen – for a lot of different reasons.
However, there are some factors that tend to play a role in most New Braunfels crashes. These include:
Distracted Driving: Drivers who text, apply makeup, eat, or engage in conversations with passengers are more likely than others to get into collisions. In 2019, distracted driving contributed to at least 511 car accidents in Comal County.
Drunk Driving: Driving under the influence is dangerous. Unfortunately, many drivers still get behind the wheel when they're impaired. In 2019, there were at least 94 DUI crashes in New Braunfels, TX.
Speeding: Drivers who spend a lot of time in traffic often tend to speed to make up for lost time. Unfortunately, speeding is an all-too-common cause of crashes in Texas. There were at least 112 speed-related collisions in Comal County in 2019.
Road Defects: Sometimes road conditions contribute to car accidents. Potholes, uneven road surfaces, debris, and sharp curves can all set the stage for a crash.
Fatigued Driving: Drivers who are tired are just as dangerous as drunk drivers. At least, that's what many studies suggest.
Defective Vehicles: Faulty brakes, exploding airbags, and other vehicle defects can – and sometimes do – cause accidents in and around New Braunfels, TX.
We Represent Clients in All Car Accident Cases in New Braunfels, TX
There are a lot of things that can contribute to an auto accident in Texas. How a crash unfolds ultimately depends on the unique factors and circumstances that cause it. If you've been involved in an accident in New Braunfels, TX, it's important to work with a lawyer who has experience handling all different types of car accident cases. That's what you'll get when you turn to Lorenz & Lorenz, PLLC for help. Since 2001, we've helped countless clients successfully recover compensation following:
Single-vehicle accidents
Multiple vehicle collisions
Intersection accidents
Red and yellow light accidents
Head-on collisions
Rear-end crashes
Side-swipes
T-Bones
Rollovers
DUI accidents
Highway accidents
Interstate collisions
And more
We understand the complexities and challenges that different types of crashes can raise. We also know what steps will be necessary to put you in the best position to get the money you need. All you have to do is give our law office in Austin a call to arrange a free initial case evaluation. It's that simple.
Common Injuries Caused by New Braunfels, TX Motor Vehicle Accidents
Whether your injuries are moderate or catastrophic, you deserve compensation if someone else is responsible for causing them.
At Lorenz & Lorenz, PLLC, we represent clients who, after a collision in New Braunfels, TX, suffered:
Broken bones
Whiplash
Concussion
Chest injury
Crushing injury
Neck injury
Spinal cord damage
Paralysis
Traumatic amputation
No case is too big or too small. We know that the consequences can change your life forever. We're ready and willing to help you navigate the claims process. Reach out to our compassionate team to schedule your free consultation now.
Liability For New Braunfels Car Accidents
When you file a personal injury claim, you can name anyone who contributed to your collision as a defendant. This might include:
Drivers of other passenger cars
Passengers
The driver of your vehicle
Employers of negligent parties
Trucking companies
Transit companies
Lyft drivers
Government agencies
Product manufacturers
The only way to establish liability is by making sure that your crash is investigated thoroughly. At Lorenz & Lorenz, PLLC, we work closely with leading experts during the investigation process. We turn to accident reconstructionists, medical professionals, and even former law enforcement officials as we dig deep to uncover what happened. When we establish causation, we then use that information to identify fault and pursue monetary damages.
Sharing Responsibility For a Car Accident in Texas Will Affect Your Injury Case
Texas operates under modified comparative negligence rules. This means that contributing to your own car accident will affect your ability to recover compensation for the injuries you sustain. You'll be able to file a claim and seek damages as long as you share no more than 50 percent of the blame. However, your damages will be reduced to the degree you share fault. If you're 17 percent responsible for the crash, your damages will be reduced by 17 percent.
Once you share 51 percent or more of the blame for a wreck in New Braunfels, TX, you will lose the right to seek damages from other parties. That is, if you're mostly to blame, you'll walk away with nothing.
Insurance companies almost always try to use this rule to their advantage. When you submit a claim, the adjuster will try to shift as much of the blame to you as they can. If they're successful, they can limit how much money you're awarded or prevent you from getting anything, at all. So, it is critically important to stand up and fight these tactics aggressively. Our Texas car accident lawyers will work tirelessly to defend you and preserve your right to secure a financial award.
What Damages Are Available After a Car Accident in Texas?
Damages tend to fall into one of two categories: economic and non-economic.
Economic damages are awarded to compensate for your verifiable accident-related costs. Examples include:
Present medical expenses, including the cost of an ambulance, hospitalization, and medical care
Future medical bills
Rehabilitation
Therapy
Property damage
Lost income
Disability
Reduced earning capacity
Funeral expenses
Non-Economic damages, on the other hand, are awarded to make up for injuries that are subjective and personal. They're more challenging to value in terms of dollars and cents. Examples include:
Mental anguish
Pain and suffering
Post-traumatic stress disorder (PTSD)
Depression
Anxiety
Disfigurement
Scarring
Lost limbs
Chronic pain
Loss of quality of life
Loss of consortium
In a very limited number of cases – where a defendant's conduct was particularly malicious or reprehensible – punitive damages might also be on the table.
You can trust that our New Braunfels personal injury attorneys will work tirelessly to secure all available damages on your behalf.
What is My New Braunfels, TX Car Accident Case Worth?
Many things can affect what your personal injury case is valued to be worth. These include factors like:
The extent and severity of your injuries
If and when you're able to return to work after the crash
Whether your injury causes a temporary and/or permanent disability
How the crash and injuries affect you emotionally and psychologically
The extent to which your property is damaged
If your ability to generate and earn and income is affected
Insurance companies will work incredibly hard to minimize these factors and downplay the consequences of your collision. Don't let them. Hire Lorenz & Lorenz, PLLC and rest assured that our team will fight tooth and nail to secure all of the money you deserve under the law. We will work closely with experts to make sure that we understand what happened, appreciate the seriousness of your injuries, and identify how your life has changed. Armed with facts, evidence, and expert support, we will not let insurers push you around. We'll do everything possible to force meaningful discussions and walk away with a fair settlement offer for you.
Statute of Limitations For Car Accident Lawsuits in Texas
All motorists in Texas are required to carry minimum levels of car insurance coverage. In the event of a crash, these policies are in place to cover the costs. Texas is a "fault" based state.
This means that the at-fault party's insurance provider is typically the first source of compensation after a crash.
Once you've exhausted the benefits that are available under the at-fault driver's policy – or if the insurer refuses to pay – you might need to consider taking additional steps to recover more compensation. You can accomplish that by filing a civil lawsuit. In Texas, there are strict time limits about how long you have to initiate this type of legal action.
Typically, the statute of limitations for car accident lawsuits in Texas is two years. While there are times when different limits will apply, those are the exceptions, rather than the rule. Understand that you will lose the right to recover compensation if you miss the applicable deadline. For that reason, it's important to speak with a qualified personal injury lawyer in New Braunfels, TX as soon as you can after your accident.
Steps to Take After a Car Accident in New Braunfels, TX
The things you do after an accident matter. Your actions and decisions can affect your health, wellbeing, and ability to recover compensation. So, keep these steps in mind following a crash:
Remain at the scene. Leaving before you exchange insurance information and/or wait for the police to arrive can be a crime.
Report the crash. You'll want the accident on the record. Call 911 or the local police and ask to have an officer (and ambulance, if necessary) dispatched to the scene.
Don't admit fault. While you might be tempted to apologize, it could really do more harm than good. Just make sure everyone is okay and then wait quietly for the police to arrive.
Move away from the scene. Stand to the side where it's safe, just in case another vehicle crashes into your wrecked vehicle.
Seek medical treatment. Go to the doctor, even if you don't think that you've been hurt. A medical evaluation can help to ensure that all of your injuries are diagnosed and treated promptly. Additionally, the medical report that's generated can be very helpful if you decide to pursue compensation.
Refuse early settlement offers. Insurance adjusters might approach you shortly after a crash and offer you a deal. While money might be helpful right now, accepting a lowball offer can do more harm than good. If you accept, you'll likely be asked to waive your right to pursue additional compensation in the future. When you find out what your case is really worth, you'll be left with way less money than you deserve.
Direct all communication to your lawyer. Other parties and insurance companies will want you to say something that can be taken out of context or used to destroy your injury case. So, the best course of action is to simply direct all questions and communication to your lawyer. We'll do the talking for you.
There's too much at stake to trust just any law firm with your car accident case. Lorenz & Lorenz, PLLC has been advocating on behalf of accident victims in New Braunfels and the state of Texas for nearly two decades. Our car and truck accident lawyers have the experience, skills, and knowledge required to help you secure the money you deserve. Our track record speaks for itself. Call us today to learn more today.
Schedule a Free Consultation With Our New Braunfels, TX Car Accident Lawyers
Have you recently been injured in a car accident in New Braunfels, TX? Did someone you love tragically die in a fatal crash? Lorenz & Lorenz, PLLC can help. Contact our Texas law firm to arrange a time to discuss your case with our compassionate and experienced attorneys. We're always available to take your call, so don't hesitate to reach out to us for help today.