New Braunfels, TX Motorcycle Accident Lawyer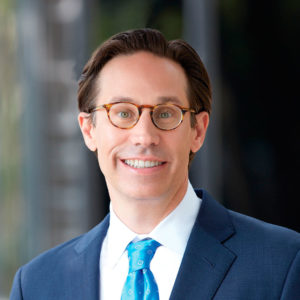 Have you or a loved one been injured in a motorcycle accident in New Braunfels, Texas? If the accident was caused by another driver, you surely want them to pay for their actions. The experienced Texas personal injury lawyers specializing in motorcycle accidents at Lorenz & Lorenz hold careless drivers accountable every day.
We offer a free initial consultation to discuss your options and answer any questions you may have about your claim.
Why You Should Call Lorenz & Lorenz, LLP After a Motorcycle Accident in New Braunfels, TX
Motorcycle accident injuries are oftentimes serious and can become apparent many years later. The treatment for these injuries can be expensive, and recovery can be a long road. Medical bills and lost wages add up fast and can create financial hardship.
Texas law requires all insurance companies to offer a minimum of $2,500.00 in "no-fault" coverage (called personal injury protection or "PIP"), but the damages from more serious motorcycle accidents may be more than the amount of a PIP policy.
Most importantly, due to the short statute of limitations for filing personal injury lawsuits, it's critical to act quickly. This is where an experienced Texas motorcycle accident lawyer comes into play.
The lawyers at Lorenz & Lorenz, LLP will analyze the facts particular to your case and present you with options for filing a lawsuit. We will calculate the amount of damages you are owed by the driver, and fight tirelessly to get full compensation for you. Our office offers no-obligation, free consultations to help address all of the questions you have. You have nothing to lose by contacting our New Braunfels law office, so call us today to discuss your motorcycle accident injury with us– free of charge.
Overview of Motorcycle Accidents in New Braunfels, Texas
Recent figures released by the Texas Department of Transportation state that 410 motorcyclists were killed in accidents in 2019 – or at least one motorcyclist per day. Additionally, 2,726 drivers and passengers sustained serious but non-fatal injuries.
Distracted driving is the main cause of these accidents, despite campaigns such as "Look Twice for Motorcycles" that attempt to bring awareness to the issue.
If you have been the victim of a motorcycle accident in Texas, your injury attorney will fight to hold the driver who is responsible for your injuries accountable. The experienced New Braunfels, TX motorcycle accident lawyers at Lorenz & Lorenz, LLP have been holding careless drivers accountable for years.
Common Causes of Motorcycle Accidents in New Braunfels, Texas
As we all know, distracted driving is an ever-present problem in our modern world; New Braunfels, Texas is no exception. Distracted driving occurs when the driver of a motor vehicle is not paying attention to the road.
Common examples of distracted driving include:
Talking on the phone;
Adjusting GPS, car, or music controls;
Eating;
Texting;
Smoking;
Talking to passengers;
Applying makeup; or
Any other activity that diverts the driver's attention.
Unfortunately, most motorcycle accidents in New Braunfels, TX occur due to the driver's carelessness. Common examples of carelessness include the driver's failure to see the motorcyclist, change into the motorcyclist's lane, drive at a high rate of speed, or follow the motorcyclist too closely. However, motorcyclists are sometimes partly at fault, too.
A motorcyclist may be partially at fault for his or her own accident by also driving carelessly or traveling at a high rate of speed. Not wearing a helmet, operating the motorcycle while intoxicated, driving erratically, failing to signal, and failing to abide by traffic signs are also ways a motorcyclist may be partially at fault. Even if a motorcyclist is partially at fault, it may not completely bar a claim for damages and is discussed in more detail below.
Common Injuries Resulting from Motorcycle Accidents
Typically, injuries resulting from motorcycle accidents are serious in nature. Texas law requires motorcyclists to wear a helmet if under the age of 21. However, motorcyclists over the age of 25 are not legally required to wear a helmet if a safety course is taken and an insurance policy is purchased.
A motorcycle offers significantly fewer safety features than does a motor vehicle. A large majority of motorcyclists involved in accidents are not wearing helmets. Injuries generally range from severe to catastrophic to fatal, especially for riders over the age of 40.
The most common injuries sustained by motorcyclists involved in an accident are:
Head injuries;
Broken bones and fractures;
Injuries to abdominal organs;
Pelvic ring fractures;
External skin injuries or "road rash"; and
Multiple trauma injuries.
Additionally, the type of motorcycle operated by the motorcyclist can lead to more severe injuries due to the increased weight of certain models which can lead to more extensive injuries, and the tendency of certain models to overturn.
No matter how you are injured, whose fault it is, or the extent of your injuries, if you have been involved in a motorcycle accident in New Braunfels, Texas, you should speak to an experienced motorcycle and car accident attorney to identify your options.
The Statute of Limitations for Filing a Motorcycle Accident Claim in New Braunfels, Texas
The statute of limitations for personal injury lawsuits in Texas is two years. This means that lawsuits stemming from motorcycle accidents must be filed within two years of the accident or injury. The two year period begins when the injury is sustained or, in cases of wrongful death, on the date of death of the injured person.
While each case is different, most motorcycle accident lawsuits require extensive investigation and preparation in order to be successful. Additionally, the longer you wait to file a lawsuit, the more difficult it may become to prove injuries and gather the information needed to prove your case. Therefore, it is wise to act quickly if you've been injured in a motorcycle accident.
Modified Comparative Fault for Motorcycle Accidents in Texas
Texas observes a modified comparative fault doctrine, which means that even if the motorcyclist was at fault, so long as his or her percentage of fault is determined to be less than 51%, the motorcyclist will still have a claim against the driver for injuries sustained. If the motorcyclist's percentage of fault is determined to be 51% or greater, the motorcyclist will be barred from recovering any damages under this concept.
However, keep in mind that insurance companies generally investigate motorcycle accidents and make a preliminary determination of fault. While the insurance company's investigation is not conclusive, it can serve as evidence in your motorcycle crash lawsuit, particularly if the insurance company offers an inadequate settlement amount. Once you file a lawsuit, it will be up to the jury to assess each party's percentage of fault based on the evidence presented.
The New Braunfels motorcycle accident lawyers at Lorenz & Lorenz will review the facts particular to your case, your medical records, the results from the insurance company's investigation, and the evidence supporting your claim, and will build the strongest case possible. Our team will gather our own evidence, utilize experts, speak to witnesses, and more to ensure that you get full compensation.
Damages Available After a Motorcycle Accident
If the jury finds the motorcyclist to be less than 51% at fault for the accident, the motorcyclist may then collect damages from the at-fault driver. While all cases are different and we do not guarantee specific results, the settlement in a motorcycle accident case usually exceeds the amount initially offered by the insurance company and can exceed the amount of medical costs and other "specific damages," explained in more detail below.
The most commonly sought damages in a motorcycle accident lawsuit are:
Medical expenses already incurred;
Estimated future medical expenses and rehabilitative treatment;
Lost earnings and reduced future earnings;
Pain and suffering;
Loss of consortium;
Mental anguish; and
Disfigurement.
Special damages include damages that can be specifically calculated – such as medical expenses, the cost of treatment, rehabilitative services, lost earnings and reduced future earnings, and more. Other damages, such as pain and suffering, and loss of consortium cannot be reduced to a dollar amount and are considered "general damages." General damages are calculated based on the severity of your injuries as shown in your medical records.
Your Next Steps If You Are Involved in a Motorcycle Accident in New Braunfels, Texas
Your main goal is to recover from your injuries, and it should be. However, there are a few things you should know and do if you've been involved in a motorcycle accident:
Call the police to report the accident;
Remain calm;
Cooperate with law enforcement;
Don't communicate unnecessarily (especially regarding fault);
Get the driver's information, including name, address, phone number, driver's license information, and insurance;
Document the accident to the best of your ability;
Seek medical treatment as quickly as possible;
Document injuries and keep medical records organized;
Make a claim with the insurance company; and
Consult an experienced motorcycle accident attorney to discuss your options.
Documenting the accident may include taking photos with a cellphone, preferably before the motorcycle and/or automobile are moved. If you have video capabilities, a quick video of the accident scene will serve to assist in determining key elements in the case. If you are unable to get photos because you are removed from the scene due to your injuries, rest assured that our skilled lawyers will employ scene reconstructionist techniques to assist your case.
Contact Our New Braunfels, TX Motorcycle Accident Lawyers For Help
If you have been injured in a motorcycle accident, contact the award-winning motorcycle accident personal injury lawyers at Lorenz & Lorenz to schedule your free consultation. We will answer your questions and help you navigate the often complex process of negotiating with insurance companies and filing a lawsuit in New Braunfels, Texas.
Personal injury lawsuits are all that we do, so you can be sure that you're in the most competent hands. Our law firm won't stop until you are properly compensated for your injuries.