New Braunfels, TX Pedestrian Accidents Lawyer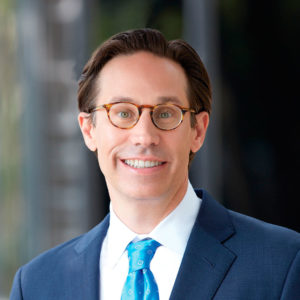 Have you been injured in a pedestrian accident in New Braunfels, TX?
Whether you were struck by a car while crossing at an intersection or hit by debris from a nearby collision, the New Braunfels, TX pedestrian accident lawyers at Lorenz & Lorenz, LLP are here to help.
Give our law firm a call to discuss your legal rights and options, and to learn about how we might be able to help you secure a full financial award from those responsible for your suffering.
Your first consultation is free, so contact us today.
How Our Texas Law Firm Can Help with Your Pedestrian Accident Case
You don't need to deal with the financial fallout of your Texas pedestrian accident alone. When you engage an experienced New Braunfels personal injury lawyer from Lorenz & Lorenz, LLP, we will help you pursue damages for your injuries and suffering.
Our legal team, with decades of collective experience handling the most complex personal injury matters, will fight for you by:
Consulting with relevant experts about the nuances of your case
Filling in and filing legal documents with the court on your behalf
Identifying the person or entity that is liable for your damages
Communicating with the other party's insurer on your behalf
Putting together a sound legal strategy for your case
Conducting a thorough investigation into your accident
Reviewing the details of your accident and assessing your damages
Providing you with legal advice and guidance as needed
Negotiating a settlement with the opposing insurance company
If insurance companies refuse to offer a fair deal, don't worry. Our award-winning Texas trial lawyers will be more than ready to take your case to court and argue on your behalf in front of a jury. Our reputation as skilled and successful litigators precedes us – which can be a huge asset to you from the start.
The New Braunfels, TX personal injury attorneys at Lorenz & Lorenz, LLP, are ready to help you battle for the damages you deserve. Please do not hesitate to reach out and schedule a free consultation at our conveniently located law offices. We know what it takes to win cases like yours.
Common Causes of Pedestrian Accidents in New Braunfels
Every year, thousands of pedestrians die and suffer severe injuries in auto accidents in New Braunfels and across Texas. But why do these collisions occur? In most cases, one or more of the following factors is to blame:
Drunk Driving
When New Braunfels motorists ingest alcohol, their ability to operate their cars and trucks becomes impaired. As such, it is not uncommon for drunk drivers to swerve onto the sidewalk or blow through red lights and injure innocent pedestrians.
Distracted Driving
When Texans text or eat while driving, they lose focus on the road. These distractions frequently cause them to collide with people who are walking on footpaths and crossing the street.
Speeding
The faster New Braunfels drivers travel through town, the less time they have to react to dangerous situations. As such, it is not at all surprising that speeding is one of the leading causes of pedestrian accidents in Texas.
Poor Vehicle Maintenance
To keep their cars safe for use on the road, New Braunfels drivers must put them through regular maintenance. When they fail to do so, faulty brakes and treadless tires frequently cause them to lose control of their vehicles, causing them to collide with pedestrians.
Did you lose a loved one or sustain severe injuries at the hands of a drunk or inattentive motorist in the Gruene Historical District or elsewhere in the City of New Braunfels? Then please get in touch with the skilled attorneys at Lorenz & Lorenz, LLP, today. We might be able to use our knowledge of Texas law to help you claim some much-needed compensation.
Establishing Liability for a Pedestrian Accident in New Braunfels, TX
Not everyone who sustains injuries in motor vehicle accidents while taking a walk around Texas Hill Country can claim damages. Only individuals that can prove the other party's liability are likely to receive any money.
To prove a defendant's liability, plaintiffs must usually show that the defendant (at-fault party) was negligent. Negligence is established by showing:
The other party owed them a duty of care
The other party's negligence breached that duty of care
The other party's breach of duty caused them to suffer injuries
Their injuries are as severe and debilitating as they claim
There are several ways for injured parties to prove these points. However, many plaintiffs find that the best tactic is to present the court with lots of relevant evidentiary materials, such as:
Police accident reports
Video footage
Accident scene pictures
Witness testimony
Medical records
Healthcare bills
Paystubs
Do you need a knowledgeable pedestrian accident lawyer to aid you with your pursuit of damages for your injury? If so, please contact the team at Lorenz & Lorenz, LLP, as soon as you can. We have been representing the people of New Braunfels for years, and we would be happy to use our skill and experience to stand up for you.
Common Injuries Suffered By New Braunfels Pedestrian Accident Victims
When a pedestrian in New Braunfels, Texas, gets into a car accident, their body almost always experiences a substantial amount of trauma. As such, they often report to the hospital with severe, life-altering injuries.
Some of the most common pedestrian injuries in Texas include:
Broken bones
Internal organ injuries
Spinal cord injuries
Degloving injuries
Facial disfigurement
Lacerations
People who suffer injuries of this nature often need to undergo surgery or spend years in physical or occupational therapy. Medical treatments such as these can be quite expensive – even for patients who have great health insurance.
As a result, it is not at all unusual for New Braunfels residents to incur tens or even hundreds of thousands of dollars in medical expenses when they get into pedestrian accidents.
Whether your pedestrian accident caused you to suffer a broken arm or a traumatic brain injury, you can count on the attorneys at Lorenz & Lorenz, LLP, to help you fight for compensation. We have been securing favorable results in cases like yours for years, and we are ready to go to bat for you.
Damages Available in New Braunfels Pedestrian Accident Cases
To determine the amount of compensation New Braunfels residents ought to receive when they suffer injuries in pedestrian accidents, judges, juries, and insurance companies can consider a wide range of factors, such as:
The extent and severity of injuries sustained
Whether the accident causes a disability (temporary and/or permanent)
Whether the victim's ability to work is compromised in any way
The degree to which the accident interferes with the victim's ability to participate in and enjoy their life
The level of pain and suffering they endure
The vast majority of injured Texans can claim compensation for their:
Medical bills
Rehabilitation expenses
Ongoing care costs
Lost wages
Loss of future earning capacity
Loss of enjoyment of life
Mental anguish
Unfortunately, it is not at all uncommon for New Braunfels and San Antonio residents to die in pedestrian accidents. When this nightmare scenario occurs, our team of lawyers can often help their family members file a wrongful death suit and recover damages for their:
Loss of inheritance
Burial or cremation costs
Would you like to have an experienced personal injury lawyer from Lorenz & Lorenz, LLP, analyze the details of your pedestrian accident and let you know how much compensation you may be able to claim? If so, please do not hesitate to give us a call to set up a free case evaluation at our conveniently located law offices. We have been working on cases like yours for many years, so you can feel confident that our estimate will be accurate.
Statute of Limitations for Pedestrian Accident Claims in Texas
The statute of limitations for most personal injury lawsuits in the Lone Star State is two years. In most cases, this two-year countdown starts on the day the victim gets into an accident.
However, the state of Texas makes notable exceptions to the start date of its statutory windows for:
Injured Children: When a child sustains injuries in pedestrian accidents, the two-year statutory clock does not begin until their 18th birthday.
People with Delayed Diagnoses: When Texans do not discover their injuries until weeks or months after their accident, their statutory window does not start until the day they receive a diagnosis.
Is the statute of limitations for your pedestrian accident case set to expire over the next few weeks or months? Then please contact the attorneys at Lorenz & Lorenz, LLP, as soon as you can. We have years of experience in the legal field, and we would be happy to expedite the filing of your claim.
A New Braunfels, TX Pedestrian Accidents Lawyer You Can Count On
If you require the assistance of a seasoned New Braunfels, TX, pedestrian accidents lawyer, there is only one law firm you need to turn to – Lorenz & Lorenz, LLP. Our legal team has the experience and knowledge needed to handle even the most complex cases. Reach out to us today to schedule a free consultation or learn more about our services.