How Long Will My Car Accident Case Take to Settle in Texas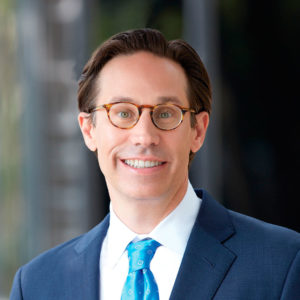 Before you begin the process of fighting for compensation after a crash in the Lone Star State, you are likely to have one question in mind:
"How long will my car accident case take to settle in Texas?"
Fortunately, the experienced personal injury attorneys at Lorenz & Lorenz, LLP, have put together a thorough answer to this question on this page. If you would like more information once you finish reading through it, please give us a call or contact us online at your earliest convenience.
An Overview of the Compensation Claims Process in the State of Texas
To fully understand the length of time it is likely to take to resolve an auto accident claim in the state of Texas, one first has to learn more about how the settlement process works.
Though every case has its own unique intricacies and nuances, most stick to the following roadmap:
Initial Filing
Personal injury lawsuits in the state of Texas start when a plaintiff or their lawyer file a formal petition with the court. The process of preparing such a filing can take as little as a few days or as long as a couple of weeks.
Service of Process
Once a plaintiff files their paperwork with the court, they must also send a copy to the defendant. Doing so can take anywhere between two weeks and three months – depending on the evasiveness of the defendant.
Process Response
When the defendant receives the plaintiff's filing documents, they have to issue a response. They typically do so in less than 30 days.
Discovery
The discovery stage starts as soon as the court receives a response from the defendant. This period offers the parties the opportunity to exchange evidence they might use at trial.
Depending on the complexity of the lawsuit, discovery can last anywhere from six to 18 months.
Trial
Once the discovery phase draws to a conclusion, the court schedules a trial to hear arguments from both sides. These proceedings usually start around a month after discovery ends and typically last for no more than a few days.
Appeal
If one or both parties disagree with the outcome of the trial, they can file an appeal with the court. Actions of this nature can delay the conclusion of personal injury lawsuits by more than a year.
Would you like to have an experienced Austin personal injury lawyer from Lorenz & Lorenz, LLP, provide you with more details about the Texas car accident settlement process? If so, please reach out to us today to schedule a free consultation at our law offices in Waco or Austin. Our legal team has been handling cases like yours for years and would be happy to give you all the information you require.
At Which Stage of the Process Do Texas Car Crash Claims Usually Settle?
The state of Texas does not have any laws on its books that limit when an injured person and a negligent party may settle their dispute. As such, the participants may enter into an agreement as soon as the date of the crash or as late as the day the trial begins.
Of course, extreme situations of this nature do not happen regularly. Most insurance claims settle during (or shortly after) the discovery stage of the process.
Agreements tend to happen most often during this stage because it is the first time the defendant gains a clear picture of the plaintiff's case against them. Looking through troves of photographs, police reports, and witness statements that show their liability typically makes defendants more likely to engage in substantive settlement negotiations.
Over the years, the auto accident attorneys at Lorenz & Lorenz, LLP, have helped countless Texans negotiate favorable settlements for their injuries. If you would like to have us file a lawsuit and fight for you, all you need to do is give us a call or contact us online.
Factors That May Increase the Time It Takes to Settle a Case in Texas
In the early stages of a personal injury claim, all parties hope to resolve it as quickly and painlessly as possible. Unfortunately, there many factors that can lengthen the amount of time it takes to settle these types of cases
These include:
The Complexity of the Case: Personal injury lawsuits that involve many defendants or feature witnesses that contradict each other tend to take a long time to resolve.
Uncooperative Insurance Companies: When insurance companies refuse to cooperate with compensation claims, plaintiffs frequently have to wait much longer to receive their payouts.
The Delay in Beginning the Case: The statute of limitations for personal injury lawsuits in the state of Texas is two years. However, the longer plaintiffs wait to take legal action against negligent parties, the longer they have to wait for their case to settle.
The Nature of the Plaintiff's Injury: It can sometimes take months for physicians to determine the severity of a patient's injury. Delays of this nature can cause cases to drag on for far longer than would otherwise be necessary.
Administrative Errors: When plaintiffs make mistakes on their legal documents, Texas courts often reject them and force them to re-file. Errors of this nature can add weeks or even months to the length of a compensation claim.
The attorneys at Lorenz & Lorenz, LLP, have been helping Texans fight for compensation after auto accidents in cities like Waco and Austin for many years. As such, we understand how to overcome the obstacles that delay settlements. To have us stand up and assist you with your lawsuit, all you need to do is grab your phone and give us a call.
How Much Money Do Car Accident Victims Get When Their Case Settles?
No two cases are the same. What your settlement deal is worth will vary, depending on things like:
Your verifiable costs and expenses
How clear it is that the defendant (or insurance company's insured party) is responsible for you injury
Your proportionate responsibility (if any) for the accident
The extent to which the accident has caused you to experience pain and suffering
The limits on the liable party's auto insurance policy
Your personal injury attorney's negotiating skills
Individuals who sustain injuries that leave them permanently disabled and impact their careers usually get the most sizable compensatory awards.
When our firm helps clients file a claim after an auto accident in Texas, we almost always pursue compensation for their:
Present medical bills
Ongoing care costs
Rehabilitation and therapy expenses
Property damage
Lost income
Loss of future earning capacity
Mental anguish
Loss of enjoyment of life
When liable parties act with malice, our legal team also helps clients seek punitive damages of up to $750,000.
Would you like to have the attorneys at Lorenz & Lorenz, LLP, help you try to settle your case for as much money as possible? If so, please give us a call today to arrange an initial consultation at our office in Waco or Austin. We have the legal skill and statutory knowledge necessary to provide you with the assistance you need.
How Lorenz & Lorenz, LLP, Can Make Your Claims Process Run Smoothly
When you hire a Texas personal injury attorney from Lorenz & Lorenz, LLP, we will help your settlement process run smoothly and efficiently by:
Filling out and filing your legal forms with the court
Devising an effective legal strategy for your car accident case
Looking for evidence to convince the defendant to settle quickly
Offering you honest answers to all your legal questions
Providing you with sound legal advice throughout your case
Identifying the person or entity that is liable for your damages
Helping you understand your potential legal options
Speaking with the defendant's insurer on your behalf
Consulting with relevant experts about the nuances of your crash
Launching an independent investigation into your accident
Providing you with a detailed overview of the Texas legal system
Negotiating a settlement deal on your behalf
Arguing on your behalf at trial, if necessary
Would you like to have an experienced car accident attorney from Lorenz & Lorenz, LLP, help you with your case? Then please get in touch with us today to set up a meeting with a member of our team. Our team has been practicing law in Texas for years and is always ready to stand up for you.
How Long Will My Car Accident Case Take to Settle in Texas? Contact Our Law Firm Today to Find Out
Do you still have questions about when you can hope to recover damages after your collision in Austin or Waco? If so, the knowledgeable lawyers at Lorenz & Lorenz, LLP, will be more than happy to get you the answers you require. To begin, all you need to do is pick up your phone, give us a quick call and ask, "How long will my car accident case take to settle in Texas?"