Austin Rear-End Accident Lawyer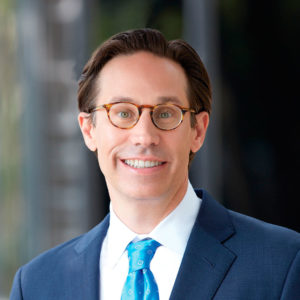 Rear-end car accidents happen with a frightening degree of regularity on roads and highways throughout Texas. If you are involved in one, you could be dealing with the ensuing injuries and subsequent medical bills for many years to come.
Fortunately, if your accident was caused by another party, you may be able to file suit against them to recover the compensation you need to pay for your medical bills and other expenses. To do so, however, you will need the help of a knowledgeable and experienced personal injury lawyer – like those here at Lorenz & Lorenz, LLP.
How Our Personal Injury Attorneys Can Help You Fight for the Compensation You Deserve
At Lorenz & Lorenz, LLP, we believe that the victims of rear-end collisions should be properly compensated for their injuries. When you hire us to represent you in your fight for financial restitution, we will:
Fully Assess the Value of Your Case
In the immediate aftermath of your rear-end collision, the full extent of your injuries may not yet be known. Some of your injuries may not make themselves known until months after your accident occurs. As such, if your case is not accurately assessed, you may not receive enough compensation to cover the medical bills that you will inevitably incur for the treatment of those injuries.
Our law firm has worked on countless car and truck accident cases over the years. As a result, we understand how to accurately assess the damages that are incurred as a result of the collision. When you hire us, we will make sure that all of your injuries are fully accounted for in your compensation claim.
Gather Evidence on Your Behalf
The claims that you make as part of your personal injury lawsuit are only as strong or credible as the evidence that you can present to support them. If you want to improve your chances of recovering the compensation you deserve, you will need to ensure that you have plenty of proof on your side.
The attorneys here at Lorenz & Lorenz, LLP have been working in personal injury law for years. As such, we know exactly where to look to find the evidence you need to support your compensation claim. When we represent you, we will interview witnesses, review traffic camera footage, request medical records, and do whatever else it takes to help your case.
Negotiate with the Other Party's Insurance Company
In the early stages of your rear-end car accident lawsuit, there is a good chance that the other party's insurance company will approach you with an offer to settle the matter out of court. Unfortunately, their initial compensation offer is likely to be quite a bit lower than the true value of your case. To get them to increase the size of the settlement check they are placing on the table, some negotiation will most likely be required.
Over the years, the attorneys at our law firm have had to deal with lots of penny-pinching insurance companies. During that time, they have become masters of the art of negotiation. When you enlist our services, you can be confident that you are being well-represented at the negotiating table.
Would you like to have a Lorenz & Lorenz, LLP attorney represent you in your battle for compensation? If so, just give us a call or contact us online to set up a consultation for a time that is convenient for you.
Common Causes of Rear-End Accidents in Austin, TX
Rear-end collisions occur every day in the state of Texas. They can be caused by a wide variety of different factors, including:
Distracted Driving
If a driver is sending a text or talking to their friend instead of looking at the road, they may not notice the vehicle in front of them come to a stop. In such a scenario, a rear-end crash is all but inevitable due to the distracted driver.
Drunk Driving
Alcohol can have a huge negative impact on a driver's reaction times. As a result, a drunk driver may not be able to hit the brakes quickly enough if the person in front of them stops their vehicle – making a rear-end collision highly likely.
Speeding
The faster a vehicle is traveling, the longer it takes to bring it to a complete stop. As such, if a driver is speeding, they may not be able to stop their car or truck in time to prevent a rear-end collision.
Poor Road Conditions
When streets are wet or icy, stopping distances can increase significantly. If a driver does not take this into consideration when traveling in less-than-ideal conditions, they may hit the brakes too late, causing a rear-end crash in the process.
If you have been involved in a rear-end collision that was caused by any of the factors outlined above, the attorneys here at Lorenz & Lorenz, LLP may be able to help you claim compensation. To find out more about our services, just give us a call and schedule a free consultation with a member of our experienced legal team.
Common Injuries Sustained in Texas Rear-End Car Accidents
Rear-end car crashes can result in a wide range of different injuries. Some are relatively minor and can be fully recovered from in a matter of days or weeks. However, many are much more severe and may negatively impact the victim's life for many years to come.
A brief list of some of the most commonly sustained injuries in rear-end collisions would include:
Traumatic Brain Injuries
If a driver hits their head off of the steering wheel, windshield, or dashboard during a rear-end crash, they may suffer a traumatic brain injury. This type of injury can result in symptoms such as:
Slurred speech
Headaches
Blurry vision
Loss of coordination
Seizures
Nausea
Blindness
Deafness
In many cases, individuals who sustain traumatic brain injuries end up dealing with these symptoms for the rest of their lives.
Broken Bones
Particularly forceful rear-end collisions can sometimes cause the victims to suffer broken bones – usually in the arms, legs, or ribs. Injuries of this nature generally require surgery and a months-long recovery and rehabilitation process.
Spinal Cord Injuries
It is not at all unusual for victims of rear-end accidents to suffer spinal cord injuries. Some injuries of this nature can be resolved fairly quickly and easily with a few physical therapy sessions. However, more severe spinal cord injuries can leave the victim paralyzed for the rest of their life.
Soft Tissue Injuries
Because of the sudden jolt of force the body endures during rear-end collisions, soft tissue injuries such as whiplash are incredibly common. Drivers who suffer whiplash injuries often deal with pain for months or even years after their accident.
Eye Injuries
When a vehicle is struck from behind, its airbag deploys in about 1/20th of a second. If the driver is sitting too close to the steering wheel when this occurs, the speed of the deployment may cause them to sustain an eye injury. In severe cases, the driver may lose their vision as a result.
Have you been injured in a rear-end collision? Contact Lorenz & Lorenz, LLP, today to find out if you may be eligible to file a claim for compensation.
Compensation in Texas Rear-End Car Accident Cases
The compensation paid out after rear-end collisions in the state of Texas is typically tied to the nature of the injury or injuries sustained by the victim. As a general rule, the more severe and life-changing an injury is, the larger the associated settlement check is likely to be.
Individuals who are injured in rear-end crashes usually receive compensation for at least a few of the following damages:
Medical expenses
Physical therapy and rehabilitation costs
Lost wages
Loss of future earning capacity
Mental anguish
For more information about the payout that you can expect to receive after your rear-end collision, please contact the team here at Lorenz & Lorenz, LLP. We would be happy to review your case and provide you with an accurate estimate of its worth.
Statute of Limitations in Texas Rear-End Car Accident Cases
The state of Texas has a two-year statute of limitations on most personal injury claims. For compensation claims that are tied to rear-end collisions, that clock usually begins ticking on the day the accident occurs. However, if the victim's injuries are not discovered until weeks or months later, the clock will instead begin ticking on the date of diagnosis.
To find out when your statute of limitations will expire, please reach out to our experienced legal team as soon as possible. We will examine the details of your case and let you know when your deadline is. If necessary, we can even file your lawsuit in an expedited manner.
Lorenz & Lorenz, LLP – Helping Texans Pursue Compensation After Rear-End Car Accidents Since 2001
If you have been injured in a rear-end collision on one of the many city streets or highways in Texas, the personal injury attorneys here at Lorenz & Lorenz, LLP would love to help you fight for the compensation you deserve. When you are ready to get started, just give us a call or contact us online to set up an initial consultation.