Austin Road Defects Attorney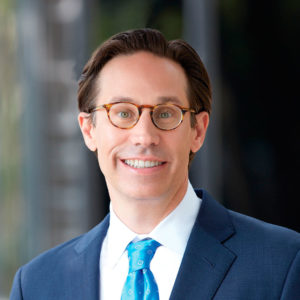 Have you recently been injured in a car accident in Austin, Texas? Do you suspect that a road defect contributed to or caused your accident? If so, contact Lorenz & Lorenz, LLP for immediate legal advice and assistance. You could be entitled to compensation from the government agency or private company in charge of taking care of the road. Our experienced Austin car accident lawyers will help you fight to hold them accountable and get you the money you deserve.
We know you probably have a ton of questions. That's why our Austin personal injury law firm offers a free initial case evaluation. This way, you have the opportunity to sit down with a skilled attorney to learn about your case and legal options. Give us a call to schedule yours today.
Why Do I Need a Personal Injury Attorney If I've Been Injured Because of a Road Defect?
While you may be entitled to compensation for your injuries, getting money in your hands can be difficult. This is particularly true when you name a government agency as a defendant in your road defect case. Claims involving the government are subject to special rules and procedures. Plus, the agency will almost certainly challenge you every step of the way. By enlisting the help of a qualified Austin personal injury lawyer, you can put yourself in the best position to get the compensation you deserve.
At Lorenz & Lorenz, LLP, our attorneys have been standing up for motor vehicle accident victims in Austin since 2001. We appreciate how devastating an unexpected auto accident and injury can be. We know what a toll it can take on your life. We also know how important a financial recovery can be as you fight to get back on your feet. That's why we invest the time, effort, and resources that are necessary to win.
When you turn to our team for help, you can expect us to do everything in our power to secure a substantial monetary settlement or jury award on your behalf. How? By:
Carefully investigating your car accident to determine all contributing factors
Working with experts – including accident reconstructionists, engineers, and forensic specialists – as we gather proof to establish that road defect was one of those factors
Seeking compensation from all liable parties, and
Handling all communication with government agencies, insurance companies, and other interested parties.
Our attorneys will work tirelessly to put together a strong, persuasive claim that's backed by solid evidence and facts. This way, we'll be situated to negotiate a meaningful settlement on your behalf. At the same time, we'll be more than prepared to take your case to a jury if agencies or companies refuse to cooperate.
Give us a call today to arrange your free consultation to learn more.
We Handle All Road Defect Injury Cases in Austin, TX
Accidents can happen, even when everyone on the road is obeying the law and driving safely. Why? Sometimes road defects play a role. Road defects that commonly contribute to collisions in Austin include:
Potholes
Uneven road surfaces
Debris or garbage
The buildup of oil or gravel
Inadequate lighting
Obscured, missing, or insufficient road signs
Malfunctioning traffic signals
Flooding
Sharp curves or turns
Shoulder drop-offs
Inadequate or missing lane divisions or striping
Bridge or tunnel defects
Inadequate or missing notification of construction zones or road work, and
Issues caused by poor design, such as blind curves, excessive grades, narrow lanes, missing shoulders, or confusing intersections.
This is not an exhaustive list. If roads aren't designed, constructed, or maintained properly, they can pose a hazard for travelers.
If you've been injured because of a road defect, Lorenz & Lorenz, LLP will stand up for you and help you fight to recover the compensation you need. Give our Austin law office a quick call to schedule your free initial case evaluation today to learn more.
You Might Be Able to File a Claim Against the Government After a Car Accident
Typically, the government is immune from civil lawsuits. However, there is an exception to the rule. Under the Texas Tort Claims Act (TTCA), immunity is waived for harm committed by "governmental units" and employees. A governmental unit includes pretty much all state and local government agencies and bodies (e.g., departments, bureaus, commissions).
There are two situations when the government might be liable for injuries – car accidents and premises liability accident cases.
Following a car accident, the state will only be liable in situations where its employee:
Was acting in the scope of their employment, and
Would have been personally liable if they had been a private individual.
So, put simply, you can potentially sue the City of Austin, Travis County, or the state of Texas after a car wreck.
Road Defects and The Texas Tort Claims Act
One situation when the government might be liable involves road defects. That's because city, county, and state agencies have a responsibility to design drivable roads, maintain them, and keep them in safe condition. If an when a hazard or defect arises, the government agency in charge of that stretch of road has a responsibility to act.
If the government knows or should know about a defect or hazardous road condition and does nothing, it can be held legally and financially accountable for the consequences.
What does the government have to do? Under the Texas Tort Claims Act, "if a claim arises from a premise defect on a toll highway, road, or street, the governmental unit owes to the claimant only the duty that a private person owes to a licensee on private property."
Under Texas state law, this means that the government's responsibility is to:
Warn motorists and pedestrians of known dangerous conditions, and
Actively avoid gross negligence.
Gross negligence would involve failing to fix a hazard or condition that poses an extreme degree of risk to motorists and travelers.
Governmental Claims Are Subject to Accelerated Timelines
For a personal injury lawsuit involving a private citizen or company, the statute of limitations is typically two years. When you decide to pursue compensation from the government, however, different rules apply. Under the TTCA, you'll have six months from the date of your accident to file a claim against the state government.
If your claim involves the city of Austin, you'll have even less time to act. The city requires all notices of injury to be submitted no later than 45 days after an accident.
The claim isn't like those filed in other personal injury matters. Rather, it's an administrative request submitted directly to the government agency that's being accused of negligence. The government reviews the claim and decides how to proceed. It can approve the claim and pay damages. It can approve the claim in part and deny it in part, Or, it can deny the claim altogether.
If the government denies your claim – in full or in part – you'll have the opportunity to file a traditional personal injury lawsuit against the agency in civil court.
You will lose the right to recover compensation from the government if you miss the applicable deadline. The best way to protect yourself is by calling an experienced Austin car accident lawyer for help as soon as you can after you get hurt.
Damages in Austin Road Defect Cases
The costs of an unexpected accident can be severe. Fortunately, monetary damages might be available from the government agency in charge of taking care of the stretch of where you got hurt. These damages could include money for:
Property damage
Medical bills and related expenses
Lost income and wages
Disability
Disfigurement
Pain and suffering
Emotional distress
Wrongful death, and more.
However, it's important to note that the Texas Tort Claims Act places a cap on damages.
Local government units are liable up to $100,000 per person and $300,000 per accident for bodily injury;
Municipalities are liable up to $250,000 per person and $500,000 per accident for bodily injury.
Damages for the cost of replacing or repairing property is capped at $100,000 per accident.
Considering All of Your Options for Recovery After a Car Accident in Austin
Damages in claims against the government are limited. However, that doesn't necessarily mean that your total recovery has to be. If something other than a road defect contributed to your accident, you can seek compensation from other parties.
That's why Lorenz & Lorenz, LLP will investigate your accident exhaustively. We'll bring in experts and look at it from every angle. In doing so, we'll work to identify all causal factors. In turn, we can determine who, other than the government, might be responsible for your injuries. This could include other motorists, pedestrians, trucking companies, or vehicle manufacturers, to name a few.
By seeking compensation from all liable parties, we can help you secure all of the money you deserve.
Schedule a Call With Our Austin Road Defect Lawyers Today
Lorenz & Lorenz, LLP can help you fight to recover compensation if a road defect in Austin has caused you to suffer an injury. Give our car accident attorneys a call today to arrange a free consultation to learn more.