Austin Single Vehicle Accidents Attorney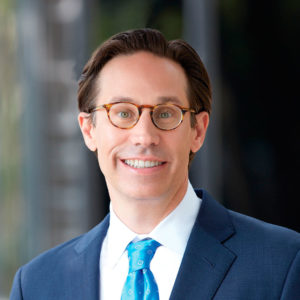 Single vehicle accidents in Austin, TX can create a unique set of complications. After all, who can you hold responsible for your injuries when you were the only person involved? At Lorenz & Lorenz, LLP, our experienced Austin car accident attorneys are here to help.
The driver is not always solely to blame for all single-vehicle accidents. Your first call after an accident should be to an experienced accident lawyer. Our Austin single-vehicle accident attorneys can investigate the crash to help you get the fair financial compensation you need. Give our law office a call to arrange a free consultation to learn more.
Our Austin Personal Injury Attorneys Can Fight to Get the Fair Money You Deserve After a Single Vehicle Crash
When your car hits a guardrail, tree, parked car or any type of fixed object, this is known as a single-vehicle accident. Sometimes single-vehicle accidents are caused by something completely out of your control. As the driver, you are not always responsible for the damage caused by these accidents.
In some cases, pedestrians or bicyclists injured in a single-vehicle car crash might make a claim for compensation against the driver. Getting quality legal help can be the key to protecting your financial future if someone was hurt in the accident—even if you, as the driver, were the one injured in the crash.
If you decide to hire our accident attorneys, we will:
Work with professional investigators and send them to investigate the scene of your crash
Collect all available evidence, including photos, video surveillance footage, eyewitness statements and more
Work with accident reconstruction experts to help determine the cause of your accident
Handle all of the paperwork and deal with the insurance companies
Answer any questions that you have so that you understand what is happening in your case
Explain all available options for recovering fair compensation so that you can make informed decisions along the way
Negotiate with the insurance companies to reach a compensation award that fairly accounts for the cost of your injuries
Litigate your case through a trial before judge and jury if necessary
Insurance companies rarely make the claims process easy in cases involving single-vehicle accidents. They might try to offer an unfairly low settlement amount. Our personal injury lawyers in Austin, Texas are here to protect your rights even if it is your own insurance company on the other side of the negotiating table.
It's important to know that not all car accident cases end up in court—in fact, most are settled out of court with the insurance company. However, at Lorenz & Lorenz, LLP, our car accident lawyers always prepare as though we will end up fighting for your rights before a judge and jury.
We take each and every client's case seriously—because we know how important fair compensation is to you.
Factors that Can Cause Single Vehicle Accidents
A single-vehicle accident might be caused by something completely out of your control. For example, if a pedestrian darts into the road and you swerve to avoid hitting them, they may be responsible for any resulting damage.
In other cases, factors outside of your control might make your accident and injuries much worse. For example, improperly designed or maintained road guardrail has been found to puncture a vehicle (rather than simply stop the car's motion) and cause serious injuries. It's important to have an experienced lawyer who knows how to evaluate and respond to the unique facts of your case.
Single vehicle accidents are often caused by:
Drunk driving
Dangerous construction zone conditions
Poorly marked roadways
Damaged or defective guardrails
Malfunctioning traffic signals
Defects in your vehicle
Dangerous road conditions, such as poor road surface conditions
Another driver's careless actions
A bicyclist or pedestrian who darted dangerously into the road
Acts of nature
Vehicle rollovers
Animals running into the road
The path to recovering financial compensation depends upon the circumstances surrounding your accident. Single vehicle accidents caused by acts of nature or animals are often covered by your car insurance policy. In other cases, we might fight to hold a third party, such as your vehicle manufacturer, financially responsible.
At Lorenz & Lorenz, LLP, our Austin personal injury lawyers are here to help work through the details of your case. We will help you understand the available compensation in your case. Our legal team can handle the insurance and legal process so that you can focus on what's important—your physical recovery.
Victims of Single Vehicle Accidents Often Suffer Serious Injuries
Injuries in a fender bender can be minor. You might walk away with a few bumps and bruises. In other single-vehicle accident cases, injuries can be much more serious. Common examples of serious injuries that accident victims suffer include:
Traumatic brain injuries
Spinal cord injuries
Paralysis
Head and neck injuries
Severe burns
Broken bones
Puncture wounds
Internal organ damage
Some single-vehicle crashes can even be fatal. When that's the case, families of the victim(s) might be entitled to compensation through a wrongful death claim.
The cost of treating these injuries can rise quickly. Our car accident attorneys at Lorenz & Lorenz, LLP work with medical experts to get a complete picture of how much your injuries are likely to cost. Every case is unique—which is why we work closely with you to learn how your accident has changed your life.
Shared Responsibility in Single Vehicle Accident Cases
In some cases, the driver in a single-vehicle crash may share responsibility with someone else. Maybe the accident was partly your fault, but someone else's actions made the accident much worse. In Texas, you may still be able to recover compensation under a modified comparative negligence system.
If something else contributed to the cause of your accident, you can recover damages if you were 50% or less to blame. That damage award can, however, be reduced to account for your share of the blame.
The following example can illustrate. Assume:
You were distracted
A pedestrian darted into the road and you were unable to stop, so swerved and hit a guardrail
Our investigations and experts lead to the conclusion that you were 25% to blame (because of the distracted driving) and the pedestrian was 75% responsible
Your compensation award is set at $100,000
Because you were less than 51% at fault, you can recover compensation. However, your $100,000 award will be reduced to $75,000 to account for your 25% shared fault.
Responsible parties commonly try to shift at least a portion of blame to the injured party. At Lorenz & Lorenz, LLP, our lawyers are familiar with these tactics. We know how to get the evidence needed to build the strongest possible case for you.
If you were hurt in a single-vehicle accident involving shared blame, call us today for a free case review.
Our Austin Car Accident Lawyers Work to Get Full and Fair Compensation for Single Vehicle Accident Victims
Accident victims are often surprised at how quickly the bills begin to pile up. Serious injuries are expensive. Even auto accident victims with good health insurance might need help making ends meet while they recover from their injuries.
At Lorenz & Lorenz, LLP, our experienced accident attorneys know that the stakes are high if you have been seriously hurt. After a single-vehicle accident where someone else was responsible, we will fight to get you fair compensation for:
Past and future medical bills
Physical therapy and rehab
Lost wages
Loss of your future earning capacity
Lost employment benefits
Pain and suffering
Loss of quality of life
Emotional trauma and PTSD
Property damage
Arriving at a dollar value for your compensation award requires a detailed analysis of your specific injuries. Our accident lawyers in Austin have the resources needed to calculate an amount that fairly represents the full cost of your injuries.  We handle these cases on a regular basis and know how to help get the fair compensation you deserve.
Statute of Limitations for Austin Single Vehicle Accidents
If you were hurt in a motor vehicle accident, our experienced accident lawyers can help—but it is important to act quickly. Our chances of success are much higher if we can start investigating right away. Important evidence can be much more difficult to locate if we wait too long.
In Austin, you technically have two years to build and file a car accident lawsuit. This time limit is called the statute of limitations. However, your car insurance company might impose shorter time constraints on your right to file a car accident claim.
Single Vehicle Accident Claims Against Public Transportation Authorities
Importantly, in cases involving claims against the transportation authorities in Austin, you have a much shorter timeframe to file a claim. If your accident was caused by dangerous road conditions, for example, you only have 45 days to file a claim against a public entity in Austin.
Schedule a Free Case Review with an Experienced Austin Single Vehicle Accidents Attorney Today
At Lorenz & Lorenz, LLP, we know you have enough financial stress if you were hurt in a single-vehicle car wreck. We work on a contingency basis so that we only charge attorneys' fees if we win compensation for you. We also offer a free case review so that we can discuss your options at no cost to you.
We are ready to go to work for you today. Call our experienced Austin single-vehicle accident attorneys for help you can count on.