Cedar Park, TX Bicycle Accident Lawyer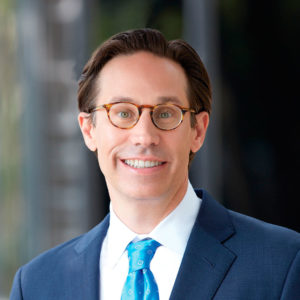 Bicycle accidents can cause serious and debilitating injuries. Many are fatal. If you or a loved one have been involved in a bicycle accident in Cedar Park, TX, it's important that you understand what legal options might be available to you. If your accident was the result of someone else's negligence, you might be entitled to compensation. The Cedar Park, TX bicycle accident lawyers at Lorenz & Lorenz, LLP can help you fight to secure a full financial award from those responsible.
Call our law office to discuss the details of your case with a member of our caring legal team. Your first consultation is free, so please don't hesitate to contact us to schedule yours today.
How Lorenz & Lorenz, LLP Can Help If You've Been Injured in a Cedar Park, Texas Bike Accident
Getting money for the injuries and suffering you've endured after a bicycle accident is often easier said than done. Insurance companies will fight you tooth and nail, working hard to find a way to deny or devalue your claim. Fortunately, there are things you can do to increase the odds of a successful recovery. Hiring an experienced Cedar Park, TX personal injury lawyer from Lorenz & Lorenz, LLP is a great start.
At Lorenz & Lorenz, LLP, we've been fighting on behalf of bicycle accident victims and their families since 2001. Collectively, our award-winning attorneys have decades of combined experience and have recovered countless life-changing settlements and awards for clients just like you. You can rest assured that the full force and weight of our personal injury law firm will be behind you when you call us for help.
As we pursue compensation on your behalf, you can expect our personal injury attorneys in Cedar Park to:
Give you and your case the personal time and attention it deserves
Provide you with a comprehensive explanation of your rights and options
Oversee an in-depth investigation into your bicycle accident
Consult with accident and injury experts – including medical professionals, accident reconstructionists, forensic specialists, and more – as we build and value your claim
Downplay or discredit any attempts to blame you for getting hurt
Help you make important decisions, like whether you should accept a settlement deal or have our trial lawyers litigate your case in a courtroom
Our goal is to help you become financially stable and secure after a bicycle accident in Cedar Park, Texas. Give us a call to learn more. Your first consultation is free.
Are Bicycle Accidents Common in Cedar Park, Texas?
Between 2010 and 2016, there were 16,807 car accidents involving bicyclists in the state of Texas. Statistics reveal that Travis County – which part into which Cedar Park extends – ranks as one of the most dangerous. In that period of time, the county ranked 2nd for total bicycle accidents (1,985) and 6th for fatal bike crashes (16). Williamson County, where the rest of Cedar Park is located, did not rank in the top 10 for either category.
What Are the Leading Causes of Bike Accidents in Central Texas?
Cedar Park isn't the safest place to travel on a bicycle. Accidents aren't all that uncommon. Many times, these accidents are a consequence of:
Inadequate dedicated bicycle infrastructure, such as bike lanes and crossing signals
Speeding, especially at intersections to beat a red light
Failure to yield the right of way
Riding at night
Riding without adequate safety gear, including reflectors and lights
Inadequate vehicle or bike maintenance
Defective equipment or gear
Inclement weather
At Lorenz & Lorenz, LLP, we understand the importance of determining exactly why an accident happened. That's why we will waste no time in putting together an in-depth and exhaustive investigation into your crash. Our bicycle accident attorneys will dig deep and work to identify what caused the wreck. With that information in hand, we can turn our attention to establishing liability and seeking damages on your behalf.
Who's Responsible for a Cedar Park Bicycle Accident?
Under Texas law, anyone who contributes to a bicycle accident will share responsibility for the consequences of resulting injury or death. This might include:
Drivers of passenger cars, trucks, buses, motorcycles, or other vehicles on the road
Other bicyclists
The city of Cedar Park, Travis County, Williamson County, or the state of Texas
Employers of negligent parties
Companies responsible for faulty or dangerous products
Property owners
Mass transit companies
Trucking companies
If you've been hurt in a bicycle accident, you can potentially recover compensation from anyone who shares blame. Our truck accident and car accident lawyers will work hard to pinpoint liability and secure the damages to which you're entitled.
What Happens If I'm Partly Responsible for a Bicycle Accident?
Riders aren't always entirely without blame for the auto accidents in which they're involved.
Other times, riders are blamed by insurance adjusters who are just eager to find a way to get out of paying a legitimate claim. In any event, it is important to contact an attorney for assistance. Texas operates under a modified comparative fault system with a 51% bar to recovery.
This means that sharing fault for a bicycle accident will affect your ability to recover compensation. It could even prohibit a recovery altogether.
Your damages will be reduced in direct proportion to your share of the blame – up to 50%. Once your share of the blame exceeds half, you'll lose the right to file an injury claim against other parties.
Our attorneys know how to protect you in these situations. As part of our investigation, we will search for evidence that supports the fact that others – and not you – are at fault. If you do share blame, we will devise a strategy to help minimize how much fault is ultimately allocated to you. The less blame you share, the more money you can potentially get for your injuries and suffering.
We Represent All Injured Cyclists in Cedar Park, TX
Wearing a helmet can help to protect you from suffering a traumatic brain injury or dying if you are involved in a motor vehicle accident in Cedar Park. However, your helmet won't do much to protect against other catastrophic injuries, such as:
Broken bones and fractures
Neck and back injury
Joint injury
Organ damage and internal bleeding
Spinal cord injury
Paralysis
Even riders who wear helmets can be killed in a crash, especially if the accident involves a large truck or occurs at a high rate of speed. If a family member has died in a fatal bicycle accident, our Cedar Park wrongful death lawyers can help you navigate the days ahead. Call our Austin office to arrange a time to discuss your bicycle accident case today.
What is My Cedar Park Bicycle Accident Lawsuit Worth?
As a general rule of thumb, the more serious the injury and more pervasive the suffering, the higher the value of a related injury claim for damages.
Lorenz & Lorenz, LLP will enlist the aid of experts and specialists as we begin to build and value your claim. With their help, we can be confident in knowing that we have a good idea of what your case is worth and that we are positioned to secure the full value of the damages you deserve.
Typically, damages in bicycle accident cases include money for:
Current medical bills
Future medical expenses
Lost wages
Disability
Reduced earning capacity
Pain and suffering
Mental anguish
Loss of consortium
Loss of limb and disfigurement
Our legal team is always standing by to take your call, so please don't hesitate to reach out to us for assistance with your bicycle injury claim today.
Act Now – You Have a Limited Time to File an Injury Claim in Texas
Texas state law provides that you must initiate a personal injury lawsuit no more than two years after the date of an accident.
There are some exceptions to this rule. You could have more time to act if the victim was a minor or the injuries aren't evident right away. You could have less time if a government entity is involved or the bicycle accident occurred on the job.
One thing is certain: you will lose the ability to recover compensation if you miss the deadline that applies to your case.
Don't wait until time is about to run out to begin the process of filing a claim. Call Lorenz & Lorenz, LLP as soon as you can after you get hurt. Our skilled team will work diligently to ensure that your rights are safeguarded and that you can recover the money you need and deserve.
Call Our Cedar Park, TX Bicycle Accident Lawyers For a Free Consultation
Have you or a loved one were riding a bicycle and injured in an accident in Cedar Park, TX? Contact Lorenz & Lorenz, LLP for immediate assistance. Our Cedar Park, TX bicycle accident lawyers can help you fight to recover compensation for the cost of your medical treatment, lost income, and the suffering you've endured. We offer a free initial evaluation, so give our law office a call to set up yours today.