Do I Need a Lawyer After a Hit and Run Accident?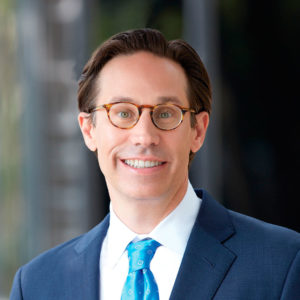 If you were the victim of a hit and run accident in Austin, Texas, you are likely feeling overwhelmed and unsure of the next steps. One of the first things you should do after you receive medical treatment is find a lawyer. An experienced, competent car accident lawyer can ensure you know all your rights as well as the legal options available to you.
A lawyer can help you seek compensation that will get you through this tough time and allow you to make a full recovery. Don't make the mistake of trying to go it alone.
Personal injury law is complicated and the legal issues involved can be quite confusing.
What is a Hit and Run Accident?
A hit and run is defined by the law as an accident involving a vehicle where the driver leaves the scene without having provided any contact or insurance information. Contrary to popular belief, most hit and runs do not involve moving vehicles.
In fact, according to Allstate reports, around 70% of all hit and run accidents involve parked cars. These are usually situations that occur in parking lots where a driver hits a parked car and doesn't bother to stay and provide information.
Unfortunately, hit and run accidents are becoming more and more common in the United States. According to the American Automobile Association, the rate of hit and run accidents per year has steadily increased since 2009.
It a Hit and Run a Crime?
Getting into a traffic accident is not a criminal offense in and if itself. However, leaving the scene of an accident is a crime. The state of Texas takes a hit and run accident very seriously.
Leaving the scene of an accident without providing necessary information can result in a felony. When a person hits something with their car, they are required to stay at the scene, render aid to anyone injured, share their driver's license and insurance information, and wait for the police/ambulance to arrive.
In Texas, the severity of the accident determines the punishment for leaving the scene. If the accident involved death or serious injury, it can be a felony punishable by 2 to 10 years in prison. If the accident didn't involve a serious injury, the punishment can still be a felony, with up to a one year sentence.
What Can a Lawyer Do For You After a Hit and Run?
Whether the person who caused the accident and ran is not convicted of that crime, you can still bring a civil suit against the runner. If the runner is convicted, it can be helpful evidence in your case to support your claim that the runner was indeed liable for the accident.
There are so many nuances in a hit and run case, including issues of insurance companies and against whom you can make a claim if the runner is never caught. This is why it's so important to have an experienced personal injury lawyer by your side. Here are just a few of the many services a good lawyer can provide after a hit and run accident.
Gather Evidence
If you were involved in a hit and run accident, you will still need to prove that the accident happened the way you claim. A personal injury lawyer can pull together relevant evidence to support your case. This could include photographs of the accident scene, police reports, medical records, and any eyewitness statements.
Your lawyer is also likely to have a vast network of experts to consult, as we do at Lorenz & Lorenz, LLP. These experts, including vehicle experts, medical experts, and accident reconstructionists, can testify on your behalf.
Negotiate With Insurance Companies
Even if the at-fault driver isn't caught, you may be able to recover financially through your own uninsured/underinsured car insurance, if applicable. A lawyer can help you deal with insurance companies.
Insurance companies are notorious for denying claims and have been known to use predatory tactics, low-balling on settlement offers, and pitting you against aggressive and savvy representatives in an effort to keep you from receiving the money you deserve. An experienced attorney will understand how to get around these roadblocks and how best to negotiate with insurance companies to help you get the compensation you need.
Although the process may be new for you, your lawyer will likely have seen these tactics before. Avoid falling into an insurance company trap and let your lawyer handle all these discussions for you. It will take the burden off of you and allow you to stay focused on getting better.
Represent You at Trial
If the insurance company does not make a reasonable offer, your lawyer can take your case to court and argue on your behalf in front of a jury. Because of this possibility, hiring a trial lawyer with a reputation for having strong courtroom experience is the smart approach.
Representing yourself in court is never a good idea. An accomplished trial lawyer will develop and file all pleadings (legal documents), examine witnesses, present evidence holding the negligent party liable, and ensure you are treated fairly by the court.
Fight For Full Compensation
Texas is a modified comparative negligence state. This essentially means that, as long as you were not more than 50% responsible for the accident, you can still recover. The amount of damages you receive will be reduced based on how much you contributed to the accident.
Arriving at a monetary value for what you have lost can be difficult. Whether you're seeking damages to your property or person, an attorney can help identify and quantify your losses. The compensation you can receive typically falls into two categories: Economic and non-economic.
Economic damages include money to cover expenses such as:
Medical bills
Physical therapy
Medical equipment such as wheelchairs
In-home medical care
Household help
Ongoing medical treatment
Your lawyer can fight for these damages by showing receipts, bills, and other documentation outlining these specific costs.
Non-economic damages are intended to cover the kinds of losses that are difficult to quantify in terms of dollars and cents.
These may include things like:
Loss of consortium
Mental anguish
Emotional distress
Disability
Disfigurement
An established lawyer can make sure you don't leave any money on the table. Lawyers with experience in personal injury, and especially car accidents, know all the possible sources of compensation that may be available to you.
You Need a Lawyer After a Hit and Run Accident
You will have the advantage of legal knowledge and courtroom skill on your side when you hire a personal injury lawyer to represent you after a hit and run accident. You deserve to be compensated for what happened to you. Don't risk your case by not letting legal professionals handle it.
Contact us today at Lorenz & Lorenz, LLP, to arrange a free consultation with our experienced hit and run lawyers.