Georgetown, TX Motorcycle Accident Lawyer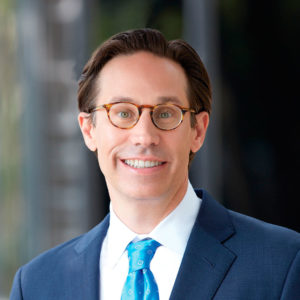 Motorcycle accidents tend to cause serious and debilitating injuries. They're often fatal for the rider. Many times, motorcycle accidents are avoidable. If you got hurt in a motorcycle accident in Georgetown, TX, you may have legal options available to you. Call Lorenz & Lorenz, LLP to find out how our Georgetown, TX motorcycle accident lawyers might be able to help you recover compensation for your injuries and suffering.
Your first consultation with our personal injury law firm is 100% free. Don't hesitate to pick up the phone or contact us online to arrange yours today.
How Lorenz & Lorenz, LLP Can Help After a Motorcycle Accident in Georgetown, Texas
You may have the right to file a legal claim for damages after a motorcycle crash in central Texas. However, the path to a successful financial recovery will be filled with obstacles. Those who caused the wreck won't rush to accept responsibility for the consequences.
Insurance companies, entities only interested in making a profit, will challenge you every step of the way.
You have the power to set yourself up for success. Having an experienced Georgetown, TX personal injury lawyer in your corner can tip the odds of a win in your favor.
Since 2001, Lorenz & Lorenz, LLP has been representing motorcyclists and their families in personal injury and wrongful death matters in Georgetown, Texas. We understand the devastation that a car accident involving a motorcycle can cause, and are here to help you pick up the pieces and move forward. Our goal is to help you recover compensation that reflects the full value of your injury claim. Money won't guarantee a full recovery, but it can certainly help make life easier for years to come.
When you turn to our personal injury attorneys in Georgetown for help, you can expect us to:
Give you and your motorcycle accident case the time and attention it deserves
Put the full force and weight of our law firm behind your pursuit of just compensation
Coordinate an in-depth investigation into the cause of your accident
Determine fault and seek damages from all liable parties
Provide guidance and support as you make challenging decisions, like whether to accept or reject a settlement offer
Put our award-winning litigation skills to work as we argue your case at trial
Please do not hesitate to reach out to our experienced legal team for assistance. We offer a free initial case evaluation, so give us a call today.
How Common Are Motorcycle Crashes in Texas?
Very – and that's not really surprising, given the number of registered bikes in the state. According to the Texas Department of Transportation, there are more than 420,000 motorcycles on record. In 2019, there were a total of 7,710 motorcycle wrecks across the Lone Star State.
Those accidents resulted in:
2,554 non-incapacitating injuries
1,772 suspected serious injuries, and
420 deaths.
There were at least 1,736 crashes where riders were potentially injured, and another 85 where the consequences were unknown. These accidents take place all across the state – including on roads in and around Georgetown.
Motorcycle Accidents Leave Riders With Debilitating, Catastrophic Injuries
Motorcyclists are particularly vulnerable to serious injuries if they happen to be involved in a motor vehicle accident. Unlike passengers in larger vehicles, they don't benefit from a large steel shell. Instead, riders have a helmet and, in some cases, a jacket and other protective gear.
While this equipment can minimize the chances of sustaining a traumatic brain injury (TBI) or dying in a motorcycle accident, riders still tend to get seriously injured.
Common motorcycle accident injuries include:
Fractures and broken bones
Crushing injury
Degloving
Organ damage and internal bleeding
Neck and back injury
Spinal cord damage
Paralysis
Have you been injured in a motorcycle accident in Georgetown, TX or elsewhere in Williamson County? Contact Lorenz & Lorenz, LLP to learn about your legal options. Our motorcycle accident attorneys might be able to help you recover a substantial monetary award.
Leading Causes of Georgetown, TX Motorcycle Crashes
When a motorcycle is involved in an auto accident, there can be a number of different contributing factors. These include:
Poor vehicle maintenance
Distracted driving or riding
Riding or driving under the influence
Fatigued driving
Riding at night
Riding without necessary reflectors and lights
Failing to yield the right of way
Making unsafe or illegal turns
One or more of these things can easily cause a motorcycle accident to happen. Lorenz & Lorenz, LLP will work diligently to identify every cause of your crash.
When we know the "why," we can turn our attention to determining who might be on the hook for the consequences.
Determining Liability For a Motorcycle Accident in Georgetown, TX
Unless you're dealing with an accident that was caused by a defective bike or vehicle, negligence will likely be the grounds for your motorcycle injury case. Negligence means that someone owed you a duty of care, breached that duty, and caused you to get hurt. In other words, your accident and injuries could have been avoided, but happened because someone else didn't exercise an appropriate and reasonable level of care, given the circumstances.
Texas law mandates that anyone who is negligent and contributes to a motorcycle wreck will share liability. So, following your motorcycle accident in Georgetown, one or more of the following parties could be financially responsible for resulting damages:
Employers of negligent parties
The city of Georgetown, Williamson County, or the state of Texas
Mass transit companies
Trucking companies
Keep in mind that fault is shared by everyone who contributes – including victims who suffer injuries or die in a crash. Texas has a modified comparative fault rule with a 51% bar. This means that you can share some of the blame for your accident and still recover compensation. You just can't share most of the blame and expect a financial award.
If your proportionate responsibility is 50% or less, you can seek damages, but they'll be reduced to reflect that. If your proportionate responsibility exceeds 50%, you'll forfeit the right to file an injury claim against other parties.
Insurance companies in Texas often try to blame the victim. You must challenge these tactics, or risk losing out on compensation you deserve. At Lorenz & Lorenz, LLP, our Georgetown motorcycle and truck accident attorneys are all too familiar with these strategies. We also know what to do to protect our clients and secure their right to pursue damages. Trust that we will do everything in our power to neutralize these efforts and help you get the money you deserve.
You Will Have a Limited Time to Pursue Damages After a Motorcycle Wreck in Texas
Texas state law imposes a strict two-year time limit on most personal injury lawsuits. The clock starts to run the moment you get hurt or discover your injury, whichever is later. You will lose out on valuable compensation if you fail to file your claim on time.
There are times when a different time limitation could apply. However, those are the exception, not the rule. And, that could mean that you have less – not more – time to act.
The best way to protect yourself and ensure a successful outcome is by contacting an attorney who has extensive experience handling motorcycle accident injury claims right away.
Damages Available to Motorcycle Crash Victims in Georgetown, TX
Physical motorcycle injuries tend to be severe and often require extensive medical treatment. Many injured riders are unable to work for a period of time while they recover. Some are never able to return to their careers. The emotional trauma of a wreck can be more than a reasonable person can bear.
Suffice to say, the costs of a motorcycle accident can be high.
If you've been injured in a motorcycle accident in Georgetown due to another's negligence, you can fight to hold them accountable for the costs.
Lorenz & Lorenz, LLP will pursue economic and non-economic damages on your behalf, including money for:
Lost wages
Pain and suffering
Mental anguish
Current medical bills
Future medical expenses
Loss of consortium
Loss of limb and disfigurement
Wrongful death, if a motorcycle crash is fatal
We'll work with leading accident and injury experts as we value your case. Their input can supplement our demands for compensation and help to get you every cent your case is worth.
Arrange a Free Consultation With Our Georgetown, TX Motorcycle Accident Lawyers
You may have the right to pursue compensation for your injuries after a motorcycle accident in Georgetown, Texas. Having an experienced Georgetown, TX motorcycle accident lawyer in your corner can help you walk away with a full and fair financial award.
Call Lorenz & Lorenz, LLP to discuss your legal and financial options. We'll gladly sit down to discuss your case at a time that's convenient for you. Your first consultation is free, so reach out to our law office serving Georgetown, TX for legal advice today.