Georgetown, TX Truck Accident Lawyer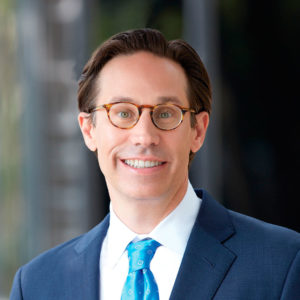 Have you been injured or lost a loved one in a Georgetown, TX truck accident? You may be entitled to compensation for your injuries or loved one's death.
Talk to a knowledgeable Georgetown truck accident lawyer at Lorenz & Lorenz by calling 1-888-418-8853. We offer a free consultation to review your legal rights and answer your questions.
Our lawyers have been representing clients in personal injury and wrongful death claims involving big-rigs, semi-trucks, and tractor-trailers since 2001.
We understand the challenging and complex nature of truck accident litigation, including the strategies that trucking companies use to minimize their own liability and pay out as little as possible.
How Will Lorenz & Lorenz Help Me After a Georgetown, TX Truck Accident?
A small compact vehicle weighing around 3,000 pounds will be no match for a large commercial truck weighing 40,000 to 80,000 lbs. A collision with a tractor-trailer or 18-wheeler can result in catastrophic injuries or even death. When injuries are serious, they cause much greater physical, emotional, and financial effects.
No matter how empathetic or understanding an insurance adjuster seems about your accident, you must remember that they are not on your side. The insurance adjuster will take advantage of your naivety and unfamiliarity with injuries, the trucking industry, and litigation. A skilled and experienced Georgetown, TX personal injury lawyer at Lorenz & Lorenz can level the playing field in negotiations with the insurance company and help you:
Preserve and collect all necessary evidence
Thoroughly investigate the cause of the accident
Determine the full extent of your injuries and any lasting disability
Calculate future medical care
Focus on mental and physical healing to the maximum extent.
Contacting a lawyer at Lorenz & Lorenz as soon as possible gives you the best chance at recovering full compensation for your injuries, and holding negligent and reckless truck drivers and trucking companies accountable for their actions.
How Common are Semi-Truck Accidents in Georgetown, Texas?
According to the National Safety Council, in 2018 (the most recent year available), Texas had 658 deaths occurring from large truck accidents, more than any state in the country. Semi-trucks, 18-wheelers, big-rigs, and tractor-trailers travel through Georgetown on Interstate 35, and to Georgetown to support various manufacturing, construction, healthcare, retail, and professional services businesses. Georgetown is also a rest stop for many truckers traveling the north-south routes.
The major freeway in George down is Interstate 35. I-35 is a major cross-country, north-south long-distance travel corridor route covering 1,569 miles from Laredo, Texas to Duluth, Minnesota. The I-35 corridor in Texas covers 588 miles and even has its own website – my35.org – with construction and improvement updates, highway conditions, and traffic cameras. Over the years there have been many semi-truck accidents on I-35, causing immense damage, injuries, and deaths.
Following an I-35 trucking accident, trucks are quickly towed away, repaired, or destroyed. Contacting a lawyer immediately can ensure evidence is preserved, which may be critical to demonstrating how the accident occurred and who is liable.
Truck Accidents in Georgetown Cause Serious or Fatal Injuries
A collision with a tractor-trailer in Williamson County is far more likely to result in a serious injury or death than a collision involving only a passenger vehicle, due to the sheer size of a commercial vehicle. Serious injuries that may occur following a Georgetown truck accident include:
Spinal cord injuries
Burn injuries
Broken bone injuries
Lacerations and bruises
Neck injuries
Wrongful death.
Insurance adjusters will often tell truck accident victims that the company accepts responsibility and is offering (what they believe to be) a fair settlement. However, immediately after an accident, it is impossible to know the full extent of your injuries and their future impact on your life.
A lawyer can help you get all of the money available for your injuries. We can arrange for you to see specialists that can evaluate you and provide a professional opinion of your injuries and how they will affect you. While you are recovering, we can help you get medical care with physical therapists, chiropractors, and specialists.
Causes of Truck Accidents in Georgetown, Texas
The Federal Motor Carrier Safety Administration (FMCSA) is the agency of the Department of Transportation that regulates the trucking industry.  In 2018 4,862 large trucks were involved in fatal accidents, 59,933 large trucks were involved in injury accidents, and 111,291 were involved in towaway accidents. Hazardous materials were present in 3 percent of fatal truck accidents, and 2 percent of injury and two-way accidents. From a sample of 120,000 crash reports between 2001 and 2003, the FMCSA has compiled a list of causes of trucking accidents:
Driver: Alcohol
Driver: External distraction
Driver: Fatigue
Driver: Felt under work pressure from carrier
Driver: Following too close
Driver: Illegal drugs
Driver: Illness
Driver: Inadequate surveillance
Driver: Inattention
Driver: Internal distraction
Driver: Jackknife
Driver: Made illegal maneuver
Driver: Over-the-counter drug use
Driver: Unfamiliar with roadway
Environment: Roadway problems
Vehicle: Brake problems
Vehicle: Cargo shift
Vehicle: Tire problems.
Determining the cause of an accident is important because it can identify liability, which is necessary to be compensated for injuries. Many accidents have multiple contributing factors, such as speeding and driver distraction, or illness and prescription medication use. If the negligence of the truck driver or trucking company caused your accident, you can recover compensation in a truck accident lawsuit.
How the Regulation of Trucking Accidents Impacts Liability
Just like how the Federal Aviation Administration has their set of Federal Aviation Regulations (FARs) regulating the aviation industry, the FMCSA has their Federal Motor Carrier Safety Regulations (FMCSRs) regulating the trucking industry. FMCSA regs setting forth rules and regulations for a wide variety of industry concerns, including:
Truck driver use of alcohol or drugs
Truck driver duty and rest requirements
Truck driver log book requirements
Operating a truck while ill or fatigued
Trucking company background check, hiring, and training requirements
Vehicle inspection, maintenance, and repair requirements
Trucking company monitoring of driver records
Trucking company insurance coverage
Trucking company drug testing following an accident.
If the driver or trucking company were not following regulations, or had a significant history of prior violations, it can establish negligence. Because trucking companies are required to carry large amounts of insurance, much is at stake in a personal injury or wrongful death claim. Trucking companies and their insurance companies have deep-pocketed defense counsels who will go to extreme lengths to defend a claim.
How Fault Is Determined Following a Georgetown Trucking Accident
If you are involved in a car accident or trucking accident in Georgetown, Texas, contact police and request that a report is made. Depending on the severity of the accident, the National Transportation Safety Board (NTSB) or another government agency may investigate the accident.
Contacting a lawyer promptly following an accident can ensure additional investigators or reconstructionists can be retained if needed. Your attorney can also immediately draft a spoliation letter, demanding that all evidence be preserved, such as the driver's qualification file, prior traffic violations, duty logs, inspection reports, repair records, and the pretrial inspection report.
Your attorney can also request that no repairs be made until an independent investigation can be arranged.
Types of Damages Available for Georgetown Truck Accident Victims
You may be entitled to substantial damages for your truck accident injuries. The trucking company will want to close your claim quickly and will offer you an amount that they think you might accept. This may cover your immediate medical bills, but may not account for the lifelong effects of your injuries. Damages available for a Georgetown truck accident include:
Medical expenses (current and future)
At home nursing care and rehabilitation
Property damage
Lost income and wages
Temporary or permanent disability
Disfigurement
Loss of earning capacity
Loss of enjoyment of life
Pain and suffering.
If you accept an immediate compensation offer, you will forfeit your right to future compensation. When injuries are serious, and especially if they will impact your ability to earn an income or take care of your family, it is critically important to not accept a low compensation offer. Talk to a lawyer about the types of damages you may be entitled to, and what you may need to do to get the value of your claim.
Accidents Involving Intrastate Trucks in Texas
The terms intrastate and interstate are often confused or used interchangeably. In Texas, these terms mean very different things. Intrastate refers to trucking within a state, for example, a truck traveling from Georgetown, Texas to Houston, Texas. An Interstate truck crosses state lines, for example, traveling from Minneapolis, Minnesota to San Antonio, Texas, traveling through Georgetown.
Intrastate trucks are generally smaller than larger interstate 18-wheelers and semi-trucks. Intrastate trucks also have lower minimum insurance requirements than interstate trucks that travel to other states. If an intrastate vehicle is used to cross state lines and is involved in an accident, the insurance company may deny the claim. Common examples of intrastate trucks include:
Garbage trucks
Dump trucks
Concrete mixing trucks
Bucket/cherry picker trucks
Tow trucks
Delivery trucks
U Haul moving trucks.
Our Georgetown truck accident lawyers have handled personal injury claims involving all kinds of commercial trucks. We are familiar with both state and federal regulations that concern trucking accidents.
Arrange a Free Case Evaluation with a Georgetown, TX Truck Accident Lawyer
If you or a loved one was recently involved in a Georgetown truck accident, contact Lorenz & Lorenz to discuss your rights to compensation in a personal injury or wrongful death claim. Our highly skilled attorneys and experienced staff can help you recover the compensation you deserve. If we represent you in your truck accident case, we will not charge any legal fees unless we recover money for you.