Georgetown, TX Wrongful Death Lawyer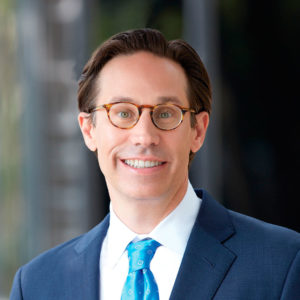 Are you struggling with the death of a family member after a fatal accident in Georgetown, TX? You may have the right to file an insurance claim or lawsuit and demand compensation for your financial losses and suffering.
The experienced Georgetown, TX wrongful death lawyers at Lorenz & Lorenz, LLP can help you fight to secure a full and fair monetary award.
Your first case evaluation is free. Please don't hesitate to contact our personal injury law firm to discuss your rights and options with us today.
Why Should I Hire A Personal Injury Lawyer to Help With My Wrongful Death Lawsuit?
There's nothing easy about losing someone you love and care about.
Things can be even more traumatic when that loss is sudden, unexpected, and avoidable.
The person (or parties) who are responsible for your anguish should not be allowed to walk away without consequence. By filing a wrongful death action, you can hold them legally and financially accountable for the harm they've caused.
By enlisting the aid of a Georgetown, TX personal injury lawyer, you not only take the stress of a lawsuit off of your plate, but also give yourself the opportunity you need to grieve.
At Lorenz & Lorenz, LLP, we've been standing up and fighting for accident victims and their families in Georgetown, TX for more than 19 years. We've helped devastated families recover life-changing settlements and won sizable jury verdicts for them at trial. If you trust us with your wrongful death case, we'll work hard to get those same results for you.
We will:
Provide compassionate and caring legal services to you and your loved ones
Coordinate a thorough investigation into your family member's fatal accident
Determine who is responsible for their death and devise a compelling legal argument to hold them accountable
Handle all conversations with other parties, including any insurance companies that are involved
Defend against claims that your loved one contributed to or caused their fatal accident or injury
Negotiate fiercely on your behalf, working to ensure that you are fully compensated for your costs and suffering
Have our award-winning trial lawyers litigate your case in front of a jury, if necessary
Give us a call today at our law office in Austin, TX. We are always standing by to answer and provide the questions and guidance you need during this difficult time.
Wrongful Death: An Overview
Wrongful death refers to a death that, simply put, could have been avoided. However, it occurred as a result of another person's "wrongful act, neglect, carelessness, unskillfulness, or default." Wrongful deaths can arise out of a number of different traumatic events in Georgetown, TX, including:
Has a family member recently died as a result of injuries sustained in an accident in Georgetown, Texas? If so, call the compassionate personal injury attorneys at Lorenz & Lorenz, LLP. We will help you determine the best course of action at this time.
Are Fatal Accidents Common in Texas?
Sadly, yes. Accidents resulting in death happen, statistically speaking, every day. In 2019, there were a total of 1,764 fatal auto accidents in the state of Texas.
At least four of those deadly collisions happened within Georgetown's city limits. 
Motor vehicle accidents, of course, aren't the only cause of avoidable deaths in the state. Texas is home to some of the nation's most dangerous industries, and on-the-job fatalities happen quite frequently. According to the Bureau of Labor Statistics, 488 Texans died in workplace accidents in 2018.
And, medical errors are believed to be responsible for between 3,260 and 7,261 preventable deaths in Texas every year.
If you've lost a family member as a result of another person's negligence, you may have the right to file a wrongful death lawsuit. Call Lorenz & Lorenz, LLP to find out how we can help.
Who Can File a Wrongful Death Lawsuit in Texas?
Under Texas state law, not just anyone has the right to initiate a wrongful death action. Rather, that right is reserved for a select few of the deceased victim's surviving beneficiaries.
This includes a:
Spouse
Child, and/or
Parent.
Technically, the personal representative of the victim's estate formally files the wrongful death injury claim or lawsuit. However, these are the parties who are entitled to benefit from the financial award.
What Compensation Can Be Awarded If a Wrongful Death Case is Successful?
Wrongful death lawsuits can allow a victim's close surviving family members to recover compensation for both economic and non-economic damages.
This can include money for:
Medical expenses paid prior to the victim's death (for treatment of injuries related to the fatal accident)
Funeral and burial costs
Lost inheritance
Lost value of income, benefits, services, and/or goods
Lost companionships, guidance, and love
Loss of consortium
Mental anguish and suffering
If the accident unfolded due to particularly reprehensible circumstances, punitive damages might also be available. You can rest assured that our wrongful death attorneys will carefully examine your case and pursue all compensation that is available to you under the law.
How Comparative Fault Rules Can Impact a Wrongful Death Case in Georgetown, TX
Insurance companies and at-fault parties will try to find any reason to deny your wrongful death claim or minimize your payout. That includes pointing fingers at your loved one and attempting to blame them for the accident that claimed their life. If you do nothing, this could result in walking away with no money or significantly less than you really deserve.
Why? Because Texas operates under a modified comparative negligence system. Simply, fault for an accident is shared by all who play a role. Sharing fault directly and proportionately affects how much compensation an injury victim (or their family, through a wrongful death action) can recover. Sharing most of the blame (more than 50 percent) bars a financial recovery entirely.
For instance, let's say that your family member is killed after being crossing a busy intersection in Georgetown. They crossed against the light, so the insurance company involved claims that they, at the very least, share in the blame for the fatal wreck. If your loved one is apportioned 50 percent of the blame or less, you can secure a financial award for your suffering. If the proportionate responsibility is, say 30 percent, your award will be reduced by 30 percent to reflect that. If your family member is saddled with 60 percent of the blame, your recovery will be zero.
Our attorneys are all too familiar with these tactics. And, we're prepared to defend your loved one at every turn, working hard to deflect claims that they are responsible for the accident. In doing so, we can preserve their reputation and safeguard your ability to recover (at least some, if not all of) the money you need.
Is There a Time Limit For Filing a Wrongful Death Action in Texas?
Yes. Even though you're grieving, you will only have a short window of time during which you can file a wrongful death lawsuit. Typically, the statute of limitations for these types of personal injury cases is two years. The clock begins to run the moment your loved one dies – which may or may not be the date of their fatal accident.
There are times when a different statute of limitations will apply. However, these are the exceptions, rather than the rule. You will lose the right to file a lawsuit if you wait too long. So, don't delay in getting help. In fact, it's smart to enlist the help of a lawyer as soon as you can, anyway. A prompt investigation into the fatal accident can make a world of difference in how much your case is ultimately valued to be worth.
Schedule a Free Consultation With Our Georgetown, TX Wrongful Death Lawyers
At Lorenz & Lorenz, LLP, we appreciate that you are going through an incredibly difficult time. You've just suffered a devastating loss. Please don't hesitate to reach out to our legal team for support and guidance.
Money might not bring your loved one back or ease your suffering, but it can provide critical support for you and your family for years to come. It can also offer a sense of justice by hitting the negligent party where it hurts – their bank account.
We offer a free consultation. Give our Georgetown, TX wrongful death lawyers a call to arrange a time to discuss your options today. We'll fight to get you the compensation you deserve.