Killeen Dog Bite Lawyer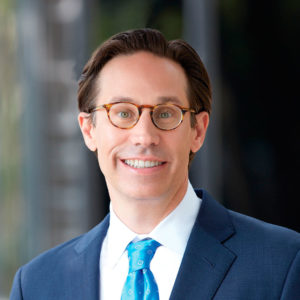 Dogs can be unpredictable. One moment they're calm, the next they've launched into a vicious attack. Many dog bites occur at home. Others can happen if you're out at a park, walking in a neighborhood, or visiting someone else at their home. When you or someone you love is attacked by someone else's dog, you may have the right to seek compensation.
Have you suffered a dog bite in Killeen, Texas? Contact Lorenz & Lorenz, LLP to learn about your legal rights and options. Recovering compensation for your injuries can be tough. Our personal injury lawyers know how to fight to get you the money you need and deserve. You can trust us to stand by your side throughout the entire process.
Your first consultation is free. Call our Killeen law office today to schedule yours. If you can't come to us, we'll visit you. Our legal team will come to your home, place of work, or even the hospital.
Children Are Frequently Bitten By Dogs in Killeen, TX
Texas leads the country in dog bites and dog attacks every year. No state reports more fatal dog attacks. Statistics reveal that a lot of these dog attacks happen in central Texas. Many of these dog bites involve pit bulls.
One study found that more than 100 children were injured in central Texas dog attacks between 2011 and 2016. 43 percent of these children were toddlers between the ages of two and five. At this age, children don't necessarily understand that their actions can have consequences. They might pull a dog's tail or tease it with food, without realizing that this may provoke the dog to act viciously.
Most of the children who were bitten sustained injuries to the head and neck. About a third of the victims required immediate medical care to treat a major injury.
Who Is Liable If a Dog Bite You or Your Child in Killeen?
You might be able to seek compensation from a dog's owner or a landlord if you are bitten by a dog in Killeen.
Dog Owner Liability
Dog owners can be liable for harm inflicted by their pets. You'll need to discuss your dog bite injury case with an experienced attorney to determine the best approach for your case.
One Bite Rule. While it's not stated in any statute or dog bite law, Texas is a one-bite state. The one-bite rule means that an owner isn't automatically responsible for an injury the first time their dog is aggressive. The owner is only liable once they have "knowledge or constructive notice" that the dog has vicious tendencies. Once a dog has a known history of aggressiveness, however, an owner is strictly liable for future injuries.
Negligence. An owner could be liable for harm caused by their dog's first attack if they were negligent in the handling of that animal. Dog owners have a duty to protect others from reasonable and foreseeable harm. This means obeying local dog safety laws, keeping the dog on a leash, and not encouraging it to be aggressive or vicious. If an owner breaches this duty and the dog bites someone, the owner could be on the hook for damages.
Landlord Liability
Owners aren't the only ones who can be liable for injuries stemming from a dog attack in Killeen. In Texas, landlords have a responsibility to provide reasonably safe premises and common spaces for tenants and guests. If a landlord knows that there's a dangerous dog on the property, they have to do something to prevent an attack from happening. Many times, this involves telling an owner to get rid of a dog or to relocate, altogether. If the landlord doesn't try to protect you, they can be responsible for your injuries if you're attacked.
We'll Fight to Get Money For All of Your Dog Bite Injuries
Dog bites tend to cause severe and debilitating injuries. Those injuries often lead to life-threatening infections and other health complications. It's important to seek medical attention right away if you've been bitten by a dog.
Our attorneys are prepared to help you demand compensation for all of your Killeen dog bite injuries, including:
Lacerations
Soft tissue damage (e.g., bruises, strains, and sprains)
Broken bones
Crushing injury
Head injury
Neck injury
Spinal cord damage
Amputation
Paralysis
Wrongful death, and more.
Don't hesitate to contact our Killeen law firm for immediate assistance after your dog attack. We'll discuss your case and help you understand your legal rights.
Damages Available After a Killeen Dog Attack
Dog bites can be devastating. Injuries can be incredibly painful. It can take a while to get back on your feet. The emotional trauma of the attack can haunt you for the rest of your life. If your injury is severe enough, you may also be unable to work. Without a steady flow of income, it can be tough to cover all of your costs and expenses.
You shouldn't have to navigate the aftermath of a Killeen dog attack on your own. Our attorneys will fight to recover compensation from the vicious dog's owner. We'll seek compensation for all of your damages, including money for:
Medical bills
Pain and suffering
Emotional distress
Lost wages and income
Disability
Disfigurement
Scarring
Embarrassment
Loss of enjoyment of life, and more.
We have close working relationships with some of the best experts in Texas. They can provide valuable insight into some of the more complicated aspects of your case. With their help, we can better understand the value of your case. This will help us secure all of the money you need and deserve.
You Deserve an Experienced Killeen Dog Bite Lawyer On Your Side
The personal injury lawyers at Lorenz & Lorenz, LLP have more than 18 years of experience helping dog bite victims like you. We understand how overwhelmed you must be. We also know how important money can be as you fight to get back on your feet. That's why we'll work tirelessly to get you the compensation to which you're entitled.
Contact our Killeen law firm today to schedule a free case assessment. When you call, our legal team will answer any questions you have. You have a limited amount of time to act, so reach out to us for assistance today.